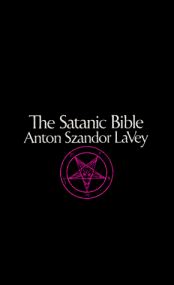 In its latest update, UCG has a link to the following article titled Can Halloween Be Christianized?:
The fundamental argument in favor of mixing ancient pagan customs and practices with the worship of God is that some believe it is an effective way to gradually win people over to Christian understanding. (Of course, in the present world we should ask ourselves why people who already see themselves as Christian would find any need to continue associations with pagan religious customs.)

This is sometimes a hotly disputed subject, and sincere people have concluded it indeed is useful to integrate the practices of ancient religious customs with the worship of God.

But perhaps we should address a fundamental question: What does God advise?

There is a scriptural precedent that offers guidance and direction for those who accept the Bible's instruction. The Israelites were confronted with these issues as they settled and built a new nation in the Promised Land. They encountered many worshipers of pagan deities as they entered the land and for centuries faced the problem as they dealt with neighboring peoples.

Even before they entered the land, God revealed His thinking and told them how to handle this challenge. His directions were explicit: "When the LORD your God cuts off from before you the nations which you go to dispossess, and you displace them and dwell in their land, take heed that you are not ensnared to follow them … Do not inquire after their gods, saying, 'How did these nations serve their gods? I also will do likewise.' You shall not worship the LORD your God in that way; for every abomination to the LORD which He hates they have done to their gods … Whatever I command you, be careful to observe it; you shall not add to it nor take away from it" (Deuteronomy 12:29-32).

God's instructions are crystal clear. He refuses to accept worship that is compromised and tainted by customs used in the worship of fraudulent religion. He expects His worshipers to revere Him in accordance with His commands, not their own imaginings.

Many centuries later the apostle Paul expressed a similar thought when correcting some in the church in Corinth for their poor judgment. "What partnership can righteousness have with wickedness?" he asked. "Can light associate with darkness? Can Christ agree with [the devil] …? Can there be a compact between the temple of God and idols? And the temple of the living God is what we are" (2 Corinthians 6:14-16).

The modern debate over Christianizing pagan worship customs could be resolved simply by reading and heeding God's plainly expressed will.
No real Christian should be debating as to whether or not keep Halloween.  Real Christians know that they should not.  Perhaps it should be added that even the Church of Rome now discourages Halloween (for details see Is Halloween Holy Time for Christians?).
Back in 1969 Anton Lavey wrote The Satanic Bible. On page 96 (in the 1976 version) it mentions Halloween:
After one's own birthday, the two major Satanic holidays are Walpurgisnacht and Halloween (or All Hallows' Eve). (Lavey A, Gilmore P. The Satanic Bible. Avon, September 1, 1976, p. 96–note it is on page 53 of an online version I found also).
It is interesting that Halloween is considered one of the three the most important holiday to these Satan worshipers (birthdays are actually number one according to Anton Lavey's book).
The Bible never encourages the celebration of Halloween or other pagan worship practices. Instead, it tends to speak in a negative manner concerning them (cf. Matthew 14:6-11; Jeremiah 10; 20:14-18).
While the Bible does specify holy days, relatively few people observe them–most people seem to prefer those with pagan ties.  What about you?
Some articles of possibly related interest may include:
Is Halloween Holy Time for Christians? This article provides some historical and biblical insight on this question.
Did Early Christians Celebrate Birthdays? Did biblical era Jews celebrate birthdays? Who originally celebrated birthdays? When did many that profess Christ begin birthday celebrations?
Do You Practice Mithraism? Many practices and doctrines that mainstream so-called Christian groups have are the same or similar to those of the sun-god Mithras. Do you follow Mithraism combined with the Bible or original Christianity?
Is God Unreasonable? Some have suggested that if God requires Sabbath-keeping He is unreasonable. Is that true?
Is There "An Annual Worship Calendar" In the Bible? This paper provides a biblical and historical critique of several articles, including one by WCG which states that this should be a local decision. What do the Holy Days mean? Also you can click here for the calendar of Holy Days.
The History of Early Christianity Are you aware that what most people believe is not what truly happened to the true Christian church? Do you know where the early church was based? Do you know what were the doctrines of the early church? Is your faith really based upon the truth or compromise?