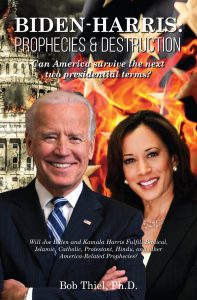 ABC reported the following:
President Biden's job approval sinking on inflation, crime and COVID: POLL

December 12, 2021

President Joe Biden is facing significant skepticism from the American public, with his job approval rating lagging across a range of major issues, including new lows for his handling of crime, gun violence and the economic recovery, a new ABC/Ipsos poll finds.

As the White House confronts rising and widespread concern about inflation, Americans are especially negative on how the Biden administration is managing this issue.

More than two-thirds of Americans (69%) disapprove of how Biden is handling inflation (only 28% approve) while more than half (57%) disapprove of his handling of the economic recovery. Partisan splits for inflation show expected negativity in Republican views (94% disapproving), but the survey also reveals weaknesses from Biden's own party with only a slim majority of Democrats (54%) approving. Biden's orbit is also hemorrhaging independent voters, with 71% disapproving of his handling of inflation. …

A slim majority (53%) of Americans approve of Biden's handling of the pandemic. Even so, Biden's COVID approval rating is now numerically at its lowest point in ABC/Ipsos polling since he took office, another warning sign for what might be a tough battle to maintain majorities in the U.S. House and Senate. …

Biden also sees lagging support for his handling of rising rates of violence in many places across the county. As the national murder rates see historic jumps, only a little more than 1 in 3 Americans (36%) approve of Biden's handling of crime, down from 43% in an ABC News/Ipsos poll in late October. Similarly, approval of Biden's handling of gun violence is 32%, down from 39% in the October poll. …

Biden's recent two-hour video call with Russian President Vladimir Putin did not appear to have impressed the American public. This poll finds that most Americans (55%) disapprove of how Biden is handling relations with Russia. https://abcnews.go.com/Politics/president-bidens-job-approval-sinking-inflation-crime-covid/story?id=81701113
The above poll did NOT ask about Joe Biden's views against traditional marriage, his pro-abortion stance, etc.
Some in the USA are hopeful that Donald Trump will gain influence after the November 2022 elections–which will not be for President of the USA, but could eliminate the Democratic party dominance of the US House of Representatives.
Newsweek put out the following:
How Donald Trump Could Become Speaker of the House Without Running for Office

Former President Donald Trump could have a reason to return to Washington, D.C., before 2024 if Republicans win big in 2022 and choose him to lead them in the House of Representatives.

Republican Representative Matt Gaetz of Florida reignited chatter of Trump becoming speaker of the House if Republicans reclaim the chamber in 2022 on Tuesday, telling reporters he's spoken with Trump about the possibility. Historically, the speaker of the House has been a member of Congress, but the majority party can pick whoever they want.

So, theoretically, Republicans could choose to put Trump in the speaker's chair by a majority vote. However, Trump's been noncommittal on the idea and it's possible he wouldn't even want the position if it was offered to him. …

For Republicans to put Trump in the speaker's chair, they have to retake control of the House in 2022. Since World War II, the president's party has lost an average of 26 seats in the House and Republicans only need to flip five seats to become the majority party, giving the GOP a good chance of controlling the House after the 2022 election. 12/09/21 https://www.newsweek.com/how-donald-trump-could-become-speaker-house-without-running-office-1657764
Some in the USA have placed their hope in the return of Donald Trump.
Some in the USA support the Biden-Harris Administration and place their confidence with it.
Others have concerns about both.
Notice two translations of Psalm 146:3:
Don't put your confidence in powerful people; there is no help for you there. (New Living Translation)

Do not put your trust in princes, Nor in a son of man, in whom there is no help. (NKJV)
The Book of Psalms also teaches:
8 It is better to trust in the Lord
Than to put confidence in man.
9 It is better to trust in the Lord
Than to put confidence in princes.  (Psalms 118:8-9)
From a Christian perspective, consider that neither Donald Trump nor Joe Biden advocate national repentance nor the kingdom of God.
Donald Trump is a serial adulterer and Joe Biden is an ardent promoter of abortion.
And both of them have documented problems with the truth.
No matter who you may think is better, the lesser of two evils is still evil.
Before the last election, we in the Continuing Church of God (CCOG) put together the following video on our Bible News Prophecy YouTube channel:
The USA presidential campaign is in full swing. Though Democratic party candidate Joe Biden and Republican party candidate Donald Trump have differing economic and climate policies as well as different views on abortion and racial matters, there are many similarities both share. Do they have policies that they share that are leading to the destruction of the USA? What do Bible prophecies reveal about sexual immorality, debt, and hypocrisy? What are some of the national sins of the USA? Does the Bible endorse voting? What did Jesus teach related to what to seek and pray for? What does the New Testament teach that Christians are to do related to leaders? Is the lesser of two evils still evil? Dr. Thiel goes over these matters, including going over eleven similarities the two major party candidates share and some of what the Bible teaches about evil.
Here is a link to our sermonette video: Biden, Trump, and the Bible.
What should a Christian do?
Well, one thing is to pray:
1 Therefore I exhort first of all that supplications, prayers, intercessions, and giving of thanks be made for all men, 2 for kings and all who are in authority, that we may lead a quiet and peaceable life in all godliness and reverence. 3 For this is good and acceptable in the sight of God our Savior, 4 who desires all men to be saved and to come to the knowledge of the truth.  (1 Timothy 2:1-5)

9 In this manner, therefore, pray:

Our Father in heaven,
Hallowed be Your name.
10 Your kingdom come.
Your will be done
On earth as it is in heaven.  (Matthew 6:9-10)
Neither Joe Biden nor Donald Trump will change what will happen to the USA without national repentance.
The USA needs the return of Jesus and the coming Kingdom of God.
Some items of related interest may include:
Christian Repentance Do you know what repentance is? Is it really necessary for salvation? Two related sermons about this are also available: Real Repentance and Real Christian Repentance.
Is God Calling You? This booklet discusses topics including calling, election, and selection. If God is calling you, how will you respond? Here is are links to related sermons: Christian Election: Is God Calling YOU? and Predestination and Your Selection. A short animation is also available: Is God Calling You?
When Will the Great Tribulation Begin? 2022, 2023, or 2024? Can the Great Tribulation begin today? What happens before the Great Tribulation in the "beginning of sorrows"? What happens in the Great Tribulation and the Day of the Lord? Is this the time of the Gentiles? When is the earliest that the Great Tribulation can begin? What is the Day of the Lord? Who are the 144,000? Here is a version of the article in the Spanish language: ¿Puede la Gran Tribulación comenzar en el 2020 o 2021? ¿Es el Tiempo de los Gentiles? A related video is: Great Tribulation: 2026 or 2027? A shorter video is: Can the Great Tribulation start in 2022 or 2023? Here is a video in the Spanish language: Es El 2021 el año  de La Gran Tribulación o el Grande Reseteo Financiero.
Might the U.S.A. Be Gone by 2028? Are there prophetic reasons to believe that the USA will not last two complete presidential terms? Yes. There is a tradition attributed to the Hebrew prophet Elijah that humanity had 6,000 years to live before being replaced by God's Kingdom. There are scriptures, writings in the Talmud, early Christian teachings that support this. Also, even certain Hindu writings support it. Here is a link to a related video: Is the USA prophesied to be destroyed by 2028? In Spanish: Seran los Estados Unidos Destruidos en el 2028?
Biden-Harris: Prophecies and Destruction Can the USA survive two full presidential terms? In what ways are Joe Biden and Kamala Harris apocalyptic? This book has hundreds of prophecies and scriptures to provide details. A Kindle version is also available and you do not need an actual Kindle device to read it. Why? Amazon will allow you to download it to almost any device: Please click HERE to download one of Amazon s Free Reader Apps. After you go to your free Kindle reader app (or if you already have one or a Kindle), you can go to: Biden-Harris: Prophecies and Destruction (Kindle) to get the book in seconds.
The Gospel of the Kingdom of God This free online pdf booklet has answers many questions people have about the Gospel of the Kingdom of God and explains why it is the solution to the issues the world is facing. Here are links to four related sermons:  The Fantastic Gospel of the Kingdom of God!, The World's False Gospel, The Gospel of the Kingdom: From the New and Old Testaments, and The Kingdom of God is the Solution.