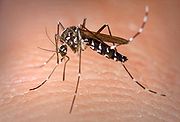 Asian Tiger Mosquito
Malaysia has a new biological weapon against dengue fever:
Malaysia became the second country in the world to release genetically modified (GM) mosquitoes into the wild in a trial whose timing has surprised international and local scientists as well as protesters.
The country's Institute for Medical Research announced this week (26 January) that around 6,000 GM male Aedes aegypti mosquitoes had been released at an uninhabited, forested site in the inland district of Bentong in Pahang state…
Offspring of the mosquitoes die before reaching sexual maturity in the absence of the antibiotic tetracycline. It is hoped this strategy could be used to cut mosquito numbers and fight dengue fever, a disease whose incidence has risen dramatically in recent decades.  http://www.environmental-expert.com/resultEachPressRelease.aspx?cid=33596&codi=222037
While dengue fever is a problem in many of the wetter portions of the world, all should realize that the Bible warns:
12 There is a way that seems right to a man, But its end is the way of death. (Proverbs 14:12, NKJV)
Genetically-modified organisms (GMOs) are going to cause problems.  While I do not know what will happen with Malaysia's mosquito experiment, I do believe that at some point in time, GMOs will be responsible for crop failures and other problems.
Jesus Himself warned:
7…And there will be famines, pestilences, and earthquakes in various places. 8 All these are the beginning of sorrows (Matt 24:7b-8).
The increasing use (and in the case of the grain crops in the USA, increasing dependence) of GMOs is putting parts of humanity at risk of major unintended consequences such as famine and disease pestilences.
FWIW, my family has been to Malaysia.  Malaysia is part of Asia and has many islands.  Here are a couple of photographs from our trip: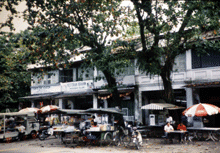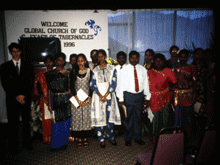 I expect that we may go back to Malaysia again some day.  While I hope that Malaysia can eradicate dengue fever, I am not convinced that getting genetically-modified mosquitoes is the best answer.
Some articles of possibly related interest  may include:
Can the Great Tribulation Begin in 2011, 2012, or 2013? Can the Great Tribulation begin today? What happens before the Great Tribulation in the "beginning of sorrows"? What happens in the Great Tribulation and the Day of the Lord? Is this the time of the Gentiles? When is the earliest that the Great Tribulation can begin? What is the Day of the Lord?
Asia in Prophecy What is Ahead for Asia? Who are the "Kings of the East"? What will happen to nearly all the Chinese, Russians, Indians, and others of Asia? China in prophecy, where? Who has the 200,000,000 man army related to Armageddon?
Islands and Bible Prophecy What's ahead for islands? What does the Bible prophesy about them?