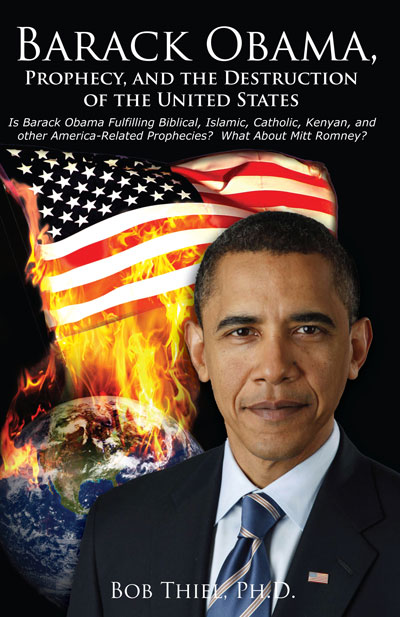 Former presidential candidate Ron Paul made some comments today:
Ron Paul: Election shows U.S. 'far gone'

Washington Times – Nov 8, 2012

Rep. Ron Paul, whose maverick presidential bids shook the GOP, said in the wake of this week's elections that the country has already veered over the fiscal cliff and he sees no chance of righting ship in a country where too many people are dependent on government.

"We're so far gone. We're over the cliff," the Texas Republican told Bloomberg Television's "In the Loop" program. "We cannot get enough people in Congress in the next 5-10 years who will do wise things." The video can be seen at http://www.bloomberg.com/video/ron-paul-on-fiscal-cliff-and-vows-to-compromise-MYkAiqYBTaiHwXZL9Tvxkw.html.
The USA is in dire straights and has been getting that way for years.  It will, however, muddle through, for several more  years (likely until at least Barack Obama leaves office).
But the USA has past the point of no return on many matters.  UCG had an email article today titled Who Will Win the Battle Over Marriage? related to American media that had the following:
Family values are changing dramatically. Television and other forms of media promote wrong values that undermine marital relationships. Who and what is behind this subtle, seductive battle over marriage, and why?
And while UCG ended the article that overall God will establish His morality, the reality, is that the USA has seemed to pass the "tipping point" on this matter, especially with "soft" pornography, immorality, and homosexuality in the media.
Furthermore, I expect that most states will likely "legalize" homosexual marriage (it may take federal involvement for all the states, but over time, perhaps not).   The elections in three states related to "same-sex marriage" this week suggest that this is a trend that will continue and that the USA has been racing to go over that cliff as well.
The reality USA is "far gone" on debt, regulation, homosexual marriage, pornography, violence, abortion, obesity, and a whole lot of other matters.
And while the Obama Administration has proposed steps to assist with obesity, it (as have other administrations) has taken many other steps that will lead to the apocalypse (17 are listed in my book Barack Obama, Prophecy, and the Destruction of the United States).
The USA is "far gone."  Do you realize that?
Some articles of possibly related interest may include:
Anglo – America in Prophecy & the Lost Tribes of Israel Are the Americans, Canadians, English, Scottish, Welsh, Australians, Anglo (non-Dutch) Southern Africans, and New Zealanders descendants of Joseph? Where are the lost ten-tribes of Israel? Who are the lost tribes of Israel? What will happen to Jerusalem and the Jews in Israel? Will God punish the U.S.A., Canada, United Kingdom, and other Anglo nations? Why might God allow them to be punished first?
Will the Anglo-Nations be Divided and Have People Taken as Slaves? Will the lands of the United States, United Kingdom, Canada, Australia, and New Zealand be divided? What about Jerusalem? What does Bible prophecy teach? Are there non-biblical prophecies that support this idea? Who will divide those lands? Who will end up with the lands and the people?
LCG: Pornography, Who's Tempting Whom? This is some information about the prevalence and dangers of pornography from the Living Church of God.
CG7 on Pornography This is an article excerpt from the Church of God, 7th Day-Denver about pornography.
Abortion, the Bible, and a Woman's Right to Choose Do you know what the Bible teaches on this? Has the Roman Catholic Church allowed abortions? What about the Living Church of God?
LCG: Homosexuals Gaining Ground "Same-sex marriage" is becoming more acceptable to many. What does the Bible teach about homosexuality?
Is American Football Evil? Is the most popular spectator sport in the USA something that Christians should watch? What do the Bible and early writings show?
Is Smoking a Sin? What does the Bible teach? What have COG leaders written? Can smokers change?
Binge Alcohol Drinking and the Bible Many college students and others overindulge in alcohol. Are there health risks? What does the Bible teach?
Obesity and Prophecy Does the Bible warn about the consequences of being obese? Is overeating dangerous? Is gluttony condemned?
Barack Obama, Prophecy, and the Destruction of the United States This is a 160 page book for people truly interested in prophecies related to Barack Obama and the United States, including learning about many that have already been fulfilled (which the book documents in detail) and those that will be fulfilled in the future. It also has a chapter about Mitt Romney. This book is available to order at www.barackobamaprophecy.com. The physical book can also be purchased at Amazon from the following link: Barack Obama, Prophecy, and the Destruction of the United States: Is Barack Obama Fulfilling Biblical, Islamic, Catholic, Kenyan, and other America-Related Prophecies? What About Mitt Romney?
Barack Obama, Prophecy, and the Destruction of the United States–Amazon Kindle edition. This electronic version is available for only US$2.99. And you do not need an actual Kindle device to read it. Why? Amazon will allow you to download it to almost any device: Please click HERE to download one of Amazon's Free Reader Apps. After you go to for your free Kindle reader and then go to Barack Obama, Prophecy, and the Destruction of the United States–Amazon Kindle edition.)