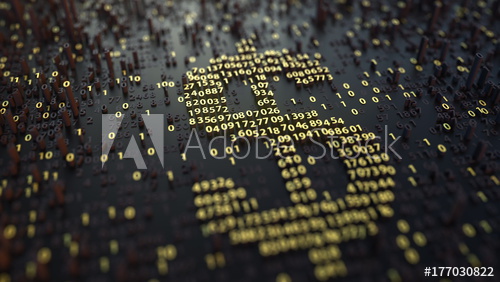 (Public Domain Pictures)
Voice of America (VOA) posted the following:
US Mulls Launching 'Digital Dollar'

June 4, 2021

WASHINGTON – A top Federal Reserve official raised eyebrows in the financial services world last week by saying that the central bank is stepping up development of a plan that could result in the issuance of a digitized version of the U.S. dollar. In doing so, she indicated that the U.S. is joining a growing movement among major economic powers to rethink how money will be exchanged in the future.

The U.S. would not be the first country to consider launching what is known as a "central bank digital currency," or CBDC. China is taking a leading role. But the significance of the dollar to global trade and the world economy in general makes the Fed's interest in the project especially meaningful for the development and acceptance of what would amount to a form of digital "cash."

Proponents of a CBDC point to a future in which electronic payments between individuals or businesses could be instantaneous and permanent, with no need for a bank to serve as an intermediary, and in which even individuals without access to a bank account could easily receive secure electronic payments.

Doubters express multiple worries, including concerns about privacy, pointing out that the system could give the federal government access to transactions that individuals would prefer to make in private. …

CBDCs seemingly an inevitable part of the world's financial future …

The idea that the Federal Reserve would be running a system that tracks an untold number of financial transactions conducted by private citizens raises alarm among privacy advocates. Many point to China's digital yuan system, in which the government sees access to transaction data as an explicit feature. https://www.voanews.com/economy-business/us-mulls-launching-digital-dollar
A reader sent me a link to the article.
Yes, digital currencies will lead to governments being able to track what people buy and sell.
The Bible foretells such a time:
15 He was granted power to give breath to the image of the beast, that the image of the beast should both speak and cause as many as would not worship the image of the beast to be killed. 16 He causes all, both small and great, rich and poor, free and slave, to receive a mark on their right hand or on their foreheads, 17 and that no one may buy or sell except one who has the mark or the name of the beast, or the number of his name.

18 Here is wisdom. Let him who has understanding calculate the number of the beast, for it is the number of a man: His number is 666. (Revelation 13:15-18)
The above prophecy points to there being the ability to control of buying and selling, as well as there being enforcers of the mark of the beast. We are also seeing things like electronic money (including those referred to as digital currencies), which did not exist a century ago, get more widespread acceptance. Electronic money will make 666's enforcement possible.
And we see from Bible prophecy that 666's plan will involve both economic and murderous persecution.
Now, it is true that Revelation 13 has to do with Europe, but what is happening in the USA is helping 'pave the way' for 666. So are fears related to COVID-19 and other infections.
Will we see what is called a "digital wallet"?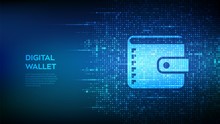 (Public Domain Pictures)
Yes. The European Union hopes to have something in 2022 as the following report from the Associated Press shows:
EU plans digital ID wallet for bloc's post-pandemic life

June 3, 2021

The European Union unveiled plans Thursday for a digital ID wallet that residents could use to access services across the 27-nation bloc, part of a post-pandemic recovery strategy that involves accelerating the shift to an online world.

The European Digital Identity Wallet proposed by the EU's executive commission is a smartphone app that would let users store electronic forms of identification and other official documents, such as driver's licenses, prescriptions and school diplomas. …

Digital is a key part of the EU's post-COVID 19 recovery package: A 750 billion-euro ($915 billion) stimulus fund includes benchmarks for member countries to spend one-fifth of the money on digital projects such as digitizing public administration.

Some EU countries already have their own national digital ID systems, and the wallet Brussels is developing would work with them.

The commission plans to discuss the wallet with the EU's 27 member countries and aims to get them to agree on technical details by fall 2022 so pilot projects can begin. https://apnews.com/article/europe-health-coronavirus-pandemic-lifestyle-travel-73f90d18909c595da463994e16e17348
Yes, the move toward digital currencies is moving ahead–and the EU has tied that in with COVID.
As regular readers of this COGwriter Church of God News page are aware, such actions are not unexpected.
Last year, related to COVID-19 and 666, the Continuing Church of God (CCOG) put together the following video for our Bible News Prophecy program:

13:55

The novel coronavirus of Wuhan, China fame, is now called COVID-19. It has also been called the 'Coronapocalypse.' Does COVID-19 have any prophetic ramifications? What did Jesus teach about pestilences and sorrows in the Olivet prophecy in Matthew 24? Could COVID-19 be the ride of the fourth horseman of the Apocalypse? Why was this type of disease expected according to the Old Testament prophecies in Deuteronomy and Leviticus? What has the US Centers for Disease Control warned about? What has the CDC reported about the flu? Were there lessons about fear and infections in the 2011 movie 'Contagion'? Because of COVID-19, the World Health Organization (WHO), nation of Iran, and certain French locations are telling people not to use cash, but instead electronic forms of payment. The US Federal Reserve is now quarantining money repatriated from Asia to reduce the potential spread of the coronavirus on US currency bills. Is COVID-19 worse than we have been told or could this all be a 'false flag' event to encourage people to move towards a cashless society? If the thousands of deaths associated with COVID-19 are pushing parts of the world towards cashlessness, how much more likely will the ride of the fourth horseman and over a billion human deaths motivate people to move to making electronic payments that can be monitored? The Bible tells of a soon coming society that controls buying and selling to force allegiance to a coming European Beast power, known as 666 (Revelation 13:16-18). Does the 'great tribulation' begin before ride of the fourth horseman or with the opening of the fifth seal of Revelation 6? Do the words of Jesus helps us better understand the sequence of the four horsemen of the Apocalypse and the start of the Great Tribulation? Will the ride of the fourth horseman help lead to the rise of 666? Is that ride very close? Dr. Thiel addresses these issues and more.
Yes, COVID-19 is helping lead to 666. As far as electronic controls go, Vimeo removed and censored the above video. But as we are on multiple platforms for that very type of reason, here is a functioning link to our video: COVID-19 Leading to 666?
We also put out a Spanish-dubbed version:
El Nuevo coronavirus de Wuhan, famoso en China, ahora se llama COVID-19. También se le ha llamado "Coronapocalipsis" ¿Tiene el Covid-19 alguna ramificación profética? ¿Qué enseñó Jesús sobre las pestes y aflicción en la profecía del monte de los Olivos en Mateo 24? ¿Podría el Covid-19 ser el galopar del cuarto jinete del apocalipsis? ¿Por qué se esperaba este tipo de enfermedad según las profecías del Antiguo Testamento en Deuteronomio y Levítico? ¿Sobre que han advertido el Centro de Control de Enfermedades de Estados Unidos? ¿Qué ha informado el CDC sobre la gripe? ¿Hubo lecciones sobre el miedo y las infecciones en la pelicula de 2011 :Contagio"? Debido al Covid-19, la Organización Mundial de la salud (OMS) la nación de Irán y ciertos lugares culturales y los Franceses están pidiendo a las personas que no usen dinero en efectivo, sino formas de pagos electrónicos, La Reserva Federal de los Estados Unidos ahora está poniendo en cuarentena el dinero repatriado de Asia para reducir la posible propagación del coronavirus en los billetes en moneda estadounidense. El Covid-19 es peor de 1o que se nos ha dicho o ¿podría ser todo un evento de "falsa bandera" para alentar a las personas a avanzar hacia una sociedad sin dinero en efectivo? Si las miles de muertes asociadas con el Covid-19 están empujando a partes del mundo hacia la falta de dinero en efectivo, ¿Cuánto más probable será el galopar del cuarto jinete y mas de mil millones de muertes humanas motive a las personas a realizar pagos electrónicos que pueden ser monitoreados? La biblia habla de una sociedad que vendrá pronto y que control a las compras y las ventas para forzar la lealtad al poder de una bestia Europea, conocido como 666 (Apocalipsis 13: 16-18) ¿Comienza la "Gran Tribulación antes del galopar del cuarto jinete o con la aperture del quinto sello de Apocalipsis 6? ¿Las palabras de Jesús nos ayudan a comprender major la secuencia de los cuatro jinetes del Apocalipsis y el comienzo de la Gran Tribulación? ¿El galopar del cuarto jinete ayudará al ascenso del 666? ¿Está esa cabalgata muy cerca? El Dr. Thiel aborda estos asuntos y más. Aquí hay un enlace para nuestro video: El COVID-19 ¿Conduce al 666? Creo que esto afectará a Europa, por lo que en el future estará más dispuesto apoyar a un hombre fuerte (Ver también mi última publicación: Pat Buchannan: El coronavirus matará al Nuevo Orden Mundial?
Here is a link to the video with dubbing into Spanish: El COVID-19 ¿Conduce al 666?
As far as enforcement of 666 type controls go, the European Union earlier announced the desire to form two agencies that will be looking into and/or enforcing various financial laws. One has been called the 'European FBI" (see German leaders pushing for European military, European FBI, 'Christian values,' and 666).
Here is some information about another from a couple of years ago:
January 16, 2019

In a major, first-of-its-kind move, the European Union is setting up a European-wide prosecutor's office that will have power to investigate and charge people for financial crimes committed against the EU.

The European Public Prosecutor's Office is expected to come into force next year or early in 2021. Akin to federal prosecutors in the United States, the new agency will consist of a central office in Luxembourg and satellite prosecutors' offices in individual EU countries.

"Crimes involving EU funds are not a priority for national authorities, and that's a problem," said Carl Dolan, director of Transparency International EU, an anti-corruption Berlin-based watchdog group, in a telephone interview with Courthouse News. "There is a general perception that this is not anybody's money, it comes from Brussels and therefore it doesn't really matter what they do with the money."

Though the EU prosecutors' powers will be limited to going after financial crimes involving the EU's financial interests, experts said this will be an improvement over assigning cases to national prosecutors. https://www.courthousenews.com/%EF%BB%BFin-major-step-europe-sets-up-an-eu-prosecutors-office/
When I first learned of this EU plan, after thinking about the '666' prophecy, I immediately thought of the Spanish Inquisition as this seemed to me to be a step towards having a persecutor (of course, nowadays being called a prosecutor).
The Continuing Church of God (CCOG) put out the following video on our Bible News Prophecy YouTube channel:
The European Union is in the process of establishing the European Public Prosecutor's Office.This is a major, first-of-its-kind move, with the EU setting up a European-wide prosecutor's office that will have power to investigate and charge people for financial crimes committed against the EU. It looks like this type of office may end up persecuting those that do not have the mark of the Beast when they "buy or sell" as that will later be considered a financial crime in Europe. What does 666 mean? How has that name be calculated? How can we be certain that this is a prophecy for Europe and not Islam? Is the appointment of this new office of significant prophetic importance? Dr. Thiel addresses these issues and more by pointing to scriptures, news items, and historical accounts.
Here is a link to the sermonette video: EU Setting Up 666 Enforcer?
Electronic/digital currencies help make 666 enforcement possible.
We are getting closer to the time the 666 prophecy will be fulfilled.
Some items of possibly related interest may include:
Two Horned Beast of Revelation and 666 Who is 666? This article explains how the COG views this, and compares this to Ellen White. Here is a link to a prophetic video Six Financial Steps Leading to 666?
The Mark of Antichrist What is the mark of Antichrist? What have various ones claimed? Here is a link to a related sermon What is the 'Mark of Antichrist'?
Mark of the Beast What is the mark of the Beast? Who is the Beast? What have various ones claimed the mark is? What is the 'Mark of the Beast'?
Europa, the Beast, and Revelation Where did Europe get its name? What might Europe have to do with the Book of Revelation? What about "the Beast"? Is an emerging European power "the daughter of Babylon"? What is ahead for Europe? Here is a link to a video titled: Can You Prove that the Beast to Come is European?
European Technology and the Beast of Revelation Will the coming European Beast power would use and develop technology that will result in the taking over of the USA and its Anglo-Saxon allies? Is this possible? What does the Bible teach? Here is a related YouTube video: Military Technology and the Beast of Revelation.
Must the Ten Kings of Revelation 17:12 Rule over Ten Currently Existing Nations? Some claim that these passages refer to a gathering of 10 currently existing nations together, while one group teaches that this is referring to 11 nations getting together. Is that what Revelation 17:12-13 refers to? The ramifications of misunderstanding this are enormous.
Persecutions by Church and State This article documents some that have occurred against those associated with the COGs and some prophesied to occur. Will those with the cross be the persecutors or the persecuted–this article has the shocking answer. There is also a YouTube video sermon you can watch: The Coming Persecution of the Church. Here is information in the Spanish language: Persecuciones de la Iglesia y el Estado.
The Spanish Inquisition and Early Protestant Persecutions Was the Church of Rome really responsible for this? What happened? A video of related interest is titled: The Past and Future Inquisition.
Internet Control, Famine of the Word, and 666 On October 1, 2016, the USA officially relinquished control over the Internet Corporation for Assigned Names and Numbers (ICANN), despite objections from certain political leaders and former military officials. Might this lead to more censorship, imposition on non-biblical 'community standards,' and loss of first amendment rights? Could this transfer of control have any prophetic ramifications? Will the internet be a factor in the 'short work' of Romans 9:28 and the coming 'famine of the word' that the Prophet Amos warned about? Will internet control be something that the 666 power will have? Dr. Thiel addresses these matters and more in this video.
The End of US Dollar Dominance Is the USA losing its economic status? What about the petro-gold-yuan? A related video is also available: US Dollar being challenged by Gold-Petro-Yuan.
Who is the King of the West? Why is there no Final End-Time King of the West in Bible Prophecy? Is the United States the King of the West? Here is a version in the Spanish language: ¿Quién es el Rey del Occidente? ¿Por qué no hay un Rey del Occidente en la profecía del tiempo del fin? A related sermon is also available: The Bible, the USA, and the King of the West.
Who is the King of the North? Is there one? Do biblical and Roman Catholic prophecies for the Great Monarch point to the same leader? Should he be followed? Who will be the King of the North discussed in Daniel 11? Is a nuclear attack prophesied to happen to the English-speaking peoples of the United States, Great Britain, Canada, Australia, and New Zealand? When do the 1335 days, 1290 days, and 1260 days (the time, times, and half a time) of Daniel 12 begin? When does the Bible show that economic collapse will affect the United States? In the Spanish language check out ¿Quién es el Rey del Norte? Here is a link to a video titled: The Future King of the North.
The Great Monarch: Biblical and Catholic Prophecies Is the 'Great Monarch' of Catholic prophecies endorsed or condemned by the Bible? Two sermons of related interest are also available: Great Monarch: Messiah or False Christ? and Great Monarch in 50+ Beast Prophecies.
When Will the Great Tribulation Begin? 2021, 2022, or 2023? Can the Great Tribulation begin today? What happens before the Great Tribulation in the "beginning of sorrows"? What happens in the Great Tribulation and the Day of the Lord? Is this the time of the Gentiles? When is the earliest that the Great Tribulation can begin? What is the Day of the Lord? Who are the 144,000? Here is a version of the article in the Spanish language: ¿Puede la Gran Tribulación comenzar en el 2020 o 2021? ¿Es el Tiempo de los Gentiles? A related video is: 2021
The Times of the Gentiles Has there been more than one time of the Gentiles? Are we in it now or in the time of Anglo-America? What will the final time of the Gentiles be like? A related sermon is available and is titled: The Times of the Gentiles.
Armageddon Who is involved and when will this gathering happen? Here is also a video from Dr. Thiel, from Tel Megiddo in Israel: Armageddon. Other videos include: Armageddon Will it come on Trump's watch?, Iraq, Armageddon, & Prophecy, Freemasonry, Armageddon, and Rome, Is China paving roads to Armageddon?, and Jordan, Petra, and Armageddon.