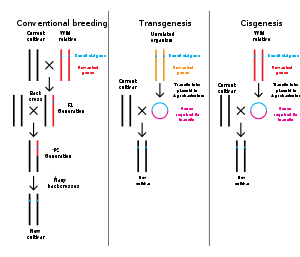 Non-GMO and GMO-Breeding for Plants
A Russian source published the following from WIkiLeaks:
Obama attempting to ram through unconstitutional secret treaty
WikiLeaks released the secret negotiated draft text for the entire TPP (Trans-Pacific Partnership) Intellectual Property Rights Chapter. The TPP is the largest-ever economic treaty, encompassing nations representing more than 40 per cent of the world's GDP. The WikiLeaks release of the text comes ahead of the decisive TPP Chief Negotiators summit in Salt Lake City, Utah, on 19-24 November 2013.
The TPP is the forerunner to the equally secret US-EU pact TTIP (Transatlantic Trade and Investment Partnership), for which President Obama initiated US-EU negotiations in January 2013. Together, the TPP and TTIP will cover more than 60 per cent of global GDP. Both pacts exclude China…
It has been previously revealed that only three individuals in each TPP nation have access to the full text of the agreement, while 600 'trade advisers' – lobbyists guarding the interests of large US corporations such as Chevron, Halliburton, Monsanto and Walmart – are granted privileged access to crucial sections of the treaty text…
A final step to Corporate Fascism

With the US debt at over $200 trillion dollars and their grasp on control slipping, Obama and the corporations that have taken over the US Government are attempting to do anything they can to cling to power and enslave the populace.   http://voiceofrussia.com/2013_11_14/Obama-attempting-to-ram-through-unconstitutional-secret-treaty-3479/
The Obama Justice Department has already indicated that it wants to make international agreements that supersede the Constitution of the USA (see US Justice Department allegedly claiming that international treaties surpass US Constitution).  The intended agreement with the Europeans may well be one of those.  I have reported about TTIP before (see EU and USA still in talks to expand trade: What are the prophetic ramifications? and New global order negotiations will not have USA or UK on top and EU-USA trade deal feared to result in loss of USA sovereignty: But end result will be worse and More on EU-USA TTIP talks: A Prelude to Revelation 13:16-18?) and may do so after more is learned about this week's meetings.
As far as Monsanto's GMO's go, notice the following:
The U.S. National Academies of Science warned in 1989 and again in 2004 that regulating genetically modified crops while giving a pass to products of mutation breeding isn't scientifically justified.

Health Risks

The increase in mutation breeding raises questions of fairness and safety compared with genetic engineering, a regulated technique used by companies such as Monsanto Co. that involves transferring specific genes from one species to another. Monsanto's Roundup Ready soybean, a blockbuster product in the U.S. and Brazil, can't be grown in the European Union, where national governments have cited concerns about risks to health and the environment.

In contrast, mutagenesis deletes and rearranges hundreds or thousands of genes randomly. It uses a man-made process that mimics with a greater intensity what the sun's radiation has done to plants and animals for millennia, spawning mutations that sometimes are beneficial or hazardous to the organism.

The randomness makes mutagenesis less precise than St. Louis-based Monsanto's genetically modified organisms, known as GMOs, the NAS said in a 2004 report. It's the breeding technique most likely to cause unintended genetic changes, some of which could harm human health, the academy said.  http://www.bloomberg.com/news/2013-11-13/mutant-crops-drive-basf-sales-where-monsanto-denied-commodities.html
The reliance on GMOs is putting the USA at risk for destruction.  GMO crop failures and/or mutants in other lands may very well make many very angry with the USA in the future.  US President Obama signed what was labeled the Monsanto Protection Act earlier this year (see H.R. 933 includes pro-GMO provision that some call 'Monsanto Protection Act')–but it needs to be understood that this bill have significant support from both major USA political parties–this Monsanto protection is NOT just an Obama Administration matter.
On the other hand, some do not believe that the European Union will accept USA GMOs as part of TTIP:
19 November 2013

One of the documents, Reducing Transatlantic Barriers to Trade and Investment An Economic Assessment, claims an agreement could amount to €119 billion a year to the EU and €95 billion a year to the US.

That, it says, translates to an extra €545 in disposable income each year for a family of four in the EU, and €655 in the US.

"An impartial reading of these key documents relating to the Transatlantic Trade and Investment Partnership (TTIP) shows quite clearly that these huge figures are vastly overblown and deeply flawed," said Dr Siles-Brügge.

"It's an overly optimistic view coloured by the political imperatives of the likes of the European Commission and certain member state governments…

According to Dr Siles-Brügge, there is little chance that key sectors essential for TTIP to work will be able to standardise their markets – the underlying aim of the negotiations.

The EU will not, for example, change its policy on genetically modified organisms and alignment of safety and emissions standards in the car and chemical industries faces very steep obstacles he argues.

Nonetheless, he says, EU calculations assume that almost all sectors will be standardised.
There are a few comments.  First, we will see how the EU handles GMOs.  But I think what the Europeans really want is to force the world in general, and the USA in particular, to follow its standards.  This, it believes, will help it economically.
While that may not seem like much to some, the TTIP talks are setting the stage for the Europeans to rise up and temporarily dominate world trade.  The Russians (and Chinese for that matter) are not part of TTIP and believe they will not benefit from it.  And they are mainly correct about that.
Be not deceived–though the USA will get some economic benefits from an agreement like TTIP, the real winners (for a while) will be the Europeans.
Some items of possibly related interest may include:
GMOs and Bible Prophecy What are GMOs? Since they were not in the food supply until 1994, how could they possibly relate to Bible prophecy? Do GMOs put the USA and others at risk?
Anglo – America in Prophecy & the Lost Tribes of Israel Are the Americans, Canadians, English, Scottish, Welsh, Australians, Anglo (non-Dutch) Southern Africans, and New Zealanders descendants of Joseph? Where are the lost ten-tribes of Israel? Who are the lost tribes of Israel? What will happen to Jerusalem and the Jews in Israel? Will God punish the U.S.A., Canada, United Kingdom, and other Anglo nations? Why might God allow them to be punished first? Here is a link to the Spanish version of this article: Anglo-América & las Tribus Perdidas de Israel. A video of possible interest may be Will Will USA Spying Help the Beast Power?
Will the Anglo-Nations be Divided and Have People Taken as Slaves? Will the lands of the United States, United Kingdom, Canada, Australia, and New Zealand be divided? What about Jerusalem? What does Bible prophecy teach? Are there non-biblical prophecies that support this idea? Who will divide those lands? Who will end up with the lands and the people? Here is a link to a video titled Will the USA and other Anglo-nations be Divided and Their People Made Slaves? Here is a related item in the Spanish language ¿Serán divididas las naciones anglosajonas?
Who is the King of the North? Is there one? Do biblical and Roman Catholic prophecies point to the same leader? Should he be followed? Who will be the King of the North discussed in Daniel 11? Is a nuclear attack prophesied to happen to the English-speaking peoples of the United States, Great Britain, Canada, Australia, and New Zealand? When do the 1335 days, 1290 days, and 1260 days (the time, times, and half a time) of Daniel 12 begin? When does the Bible show that economic collapse will affect the United States?
Europa, the Beast, and Revelation Where did Europe get its name? What might Europe have to do with the Book of Revelation? What about "the Beast"? Is an emerging European power "the daughter of Babylon"? What is ahead for Europe?
Can You Prove that the Beast to Come is European? The Book of Revelation tells of a beast power that will rise up. Some think that this must be Russia or could be Islamic, while others say that this power is European. The Book of Daniel tells of the rise of an end time King of the North that some think must be referring to a Russian leader, while others say that this power is European. How can you be sure? This YouTube video has all the scriptural proofs that you should need to prove that this power must be a European one.
Barack Obama, Prophecy, and the Destruction of the United States-Second Edition for Second Obama Term This is a 160 page book for people truly interested in prophecies related to Barack Obama and the United States, including learning about many that have already been fulfilled (which the book documents in detail) and those that will be fulfilled in the future. It also has a chapter about a Republican choice. This book is available to order at www.barackobamaprophecy.com. The physical book can also be purchased at Amazon from the following link: Barack Obama, Prophecy, and the Destruction of the United States: Is Barack Obama Fulfilling Biblical, Islamic Catholic, Kenyan, and other America-Related Prophecies? What About Republican Leaders? Second Edition for Second Obama Term.
Barack Obama, Prophecy, and the Destruction of the United States-Second Term-Amazon Kindle edition. This electronic version is available for only US$2.99. And you do not need an actual Kindle device to read it. Why? Amazon will allow you to download it to almost any device: Please click HERE to download one of Amazon s Free Reader Apps. After you go to for your free Kindle reader and then go to Barack Obama, Prophecy, and the Destruction of the United States-Second Term-Amazon Kindle edition.