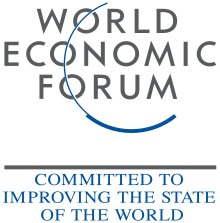 The World Economic Forum (WEF) conference for 2021 is in progress. Here is some of what its website says about food:
Updated January 27, 2021

COVID-19 has presented us with a unique opportunity for a green and inclusive recovery that will make the world a better place for everyone, says the head of the Organisation for Economic Co-operation and Development (OECD). "The pandemic has shown us the importance of being prepared when crises hit. It has also shown us that postponing bold decisions can have huge costs," says José Ángel Gurría, OECD Secretary General. …

1. Improve agricultural productivity in sustainable ways that lower emissions and allow us to feed a growing global population.

2. Reform food and farming regulations that lead to overproduction, waste food and distort prices and increase agricultural emissions.

3. Use the tax system and support payments to reduce emissions, taking care to avoid inflating food prices or driving farmers out of business.

4. Include agriculture in national climate change strategies to ensure its effects are not overlooked.
As far as that fifth item the OECD lists goes, many 'experts' have had wrong guidelines and recommendations over the past century or so. Furthermore, with biases towards Genetically-modified organisms (GMOs) and insufficient respect for biblical restrictions, the OECD and others at the WEF are not sufficiently considering optimal health or true sustainability.
Others have other concerns about what the WEF is pushing related to the food supply:
After COVID, Davos Moves to Great Reset

With the USA Biden Presidency, Washington has rejoined the Global Warming agenda of the Paris Accords. With China making loud pledges about meeting strict CO2 emission standards by 2060, now the World Economic Forum is about to unveil what will transform the way we all live in what WEF head Klaus Schwab calls the Great Reset. Make no mistake. …
The Great Reset of the World Economic Forum is a 21st Century rollout for a new form of global total control. …

Control Our Food

The confusing aspect for many is the plethora of front groups, NGOs and programs which all lead to the same goal: the drastic control over every member of society in the name of sustainability—UN Agenda 2030. Nowhere is it more ominous than in their plans for the future of our food. …

The WEF'S Schwab has partnered with something called EAT Forum, which describes itself as a "Davos for food" that plans to "set the political agenda." EAT was created in Sweden in 2016 with support from the UK Wellcome Trust (established with funds from GlaxoSmithKline), and the German Potsdam Institute for Climate Impact Research. Lab-grown synthetic gene-edited meats are being supported among others by Bill Gates, the same one backing Moderna and other genetically edited vaccines. EAT works among others with Impossible Foods and other biotech companies. Impossible Foods was initially co-funded by Google, Jeff Bezos and Bill Gates. Recent lab results showed the company's imitation meat contained toxic glyphosate levels 11 times higher than its closest competitor.

In 2017 EAT launched FReSH (Food Reform for Sustainability and Health) with the backing of Bayer AG, one of the world's most toxic pesticide and GMO producers that now owns Monsanto; the China-owned GMO and pesticide giant Syngenta, Cargill, Unilever, DuPont and even Google. This is the planned food future under the Great Reset. Forget the traditional family farmer.

In his 2020 book on The Great Reset, Schwab argues that biotechnology and genetically modified food should become a central pillar to global food scarcity issues, issues which COVID has exacerbated. He is pushing GMO and especially the controversial gene-editing. He writes "global food security will only be achieved if regulations on genetically modified foods are adapted to reflect the reality that gene editing offers a precise, efficient and safe method of improving crops." Gates, a project partner with Schwab since years, has argued the same.

EAT has developed what it refers to as "the planetary health diet," which the WEF champions as the "sustainable dietary solution of the future." But according to Federic Leroy, a food science and biotechnology professor at University of Brussels, "The diet aims to cut the meat and dairy intake of the global population by as much as 90% in some cases and replaces it with lab-made foods, cereals and oil."

Like everything else with the Great Reset, we will not be given a real choice in food. EAT notes it will be forced on us by, "hard policy interventions that include laws, fiscal measures, subsidies and penalties, trade reconfiguration and other economic and structural measures." We will all be forced to eat the same synthetic diet or starve.

This is just a hint of what is being prepared under the guise of COVID-19 lockdowns and economic collapse, and 2021 will be a decisive year for this anti-human agenda. https://journal-neo.org/2021/01/25/after-covid-davos-moves-to-great-reset/
On Monday, I reported about the WEF and the UN's 2030 agenda (see World Economic Forum: Pushing for the 'great reset' and the UN's & Vatican's agenda).
As regular readers of the COGwriter Church of God News page are aware, I have been writing for a long time that much of the economic damage blamed on COVID-19 was the result of governmental policies and not the virus itself. Furthermore, many globalists have used COVID-19 as an excuse to push forth their agenda and goals.
There will be other factors that will also push aspects of the globalist agenda forward.
Jesus warned:
8 For nation will rise against nation, and kingdom against kingdom. And there will be earthquakes in various places, and there will be famines and troubles. These are the beginnings of sorrows. (Mark 13:8)
2020 saw lots of troubles: some caused by COVID-19, others caused by policies blamed on COVID-19, and lots of misinformation.
Some expect massive food price inflation (see 'MASSIVE FOOD PRICE INFLATION IMMINENT: Stock Up Now Before Food Costs SKYROCKET And Certain Items Become UNAFFORDABLE').
Food inflation is consistent with a prophecy in the Book of Revelation related to the third horseman that tells of a time that indicates there will be food, but that it will be quite expensive (food-price inflation):
5 When He opened the third seal, I heard the third living creature say, "Come and see." So I looked, and behold, a black horse, and he who sat on it had a pair of scales in his hand. 6 And I heard a voice in the midst of the four living creatures saying, "A quart of wheat for a denarius, and three quarts of barley for a denarius; and do not harm the oil and the wine." (Revelation 6:5-6)
Events such as the above will further push places like the WEF, OECD, UN, and even the Vatican to push for further control over food production, distribution, and availability.
When people are hungry, they will put up with even more totalitarian controls.
While I believe that GMOs are NOT sustainable and pose massive risks to the food supply, others have pushed for them as the solution.
Perhaps I should mention that failure of GMO crops could be one of the reasons for the coming famines and the ride of the third horseman of the Apocalypse.
As far as the 'great reset' goes, the Continuing Church of God (CCOG) put out the following video on our Bible News Prophecy YouTube channel:
Is the end coming in 2021? Jesus' disciples specifically asked Him how to know when this would happen (Matthew 24:3)–and He responded with details (Matthew 24:4-22). Sadly, many overlook what Jesus taught, but instead try to point to other things. Is it possible for the Great Tribulation to start in 2021 or before 2024? What about the so-called Big Reset and the so-called Great Reset. The World Economic Forum has posted, "The 2030 Agenda for Sustainable Development sets out a 17 Global Goals (SDGs) to facilitate equal, sustainable and inclusive growth across the world, while promoting peace. … The platform seeks to form 4IR technology partnership … There is an urgent need for global stakeholders to cooperate in simultaneously managing the direct consequences of the COVID-19 crisis. To improve the state of the world, the World Economic Forum is starting The Great Reset initiative." What are the main points of that according to Klaus Schwab? Will that happen in 2021? Did Glenn Beck warn against the Great Reset? What about property ownership changes? Will artificial intelligence and other 4IR technologies lead to the peaceful world that the United Nations is promoting for 2030 or instead to a totalitarian rule? Dr. Thiel answers these questions and more as he points to the return of Jesus and the establishment of the Kingdom of God.
Here is a link to the video: 2021: The Great Tribulation or the Great Reset?
Yes, there are leaders around the world that want to control the food supply and many other aspects of human life.
The Bible warns that a totalitarian leader is coming (cf. Daniel 11:29-43; Revelation 13; Revelation 17:13). Notice that he is expected to be a smooth talker.
32 With smooth words [of flattery and praise] he will turn to godlessness those who [are willing to] disregard the [Mosaic] covenant, but the people who [are spiritually mature and] know their God will display strength and take action [to resist]. (Daniel 11:32, Amplified Bible)

He will promote many of the items that the WEF, UN, and Vatican have been advocating. But his supporters will ultimately turn on the Church of Rome (Revelation 17:16-17).
But he will be replaced when Jesus returns and establishes the millennial portion of the Kingdom of God.
Some items of possibly related interest may include:
United Nations: Humankind's Last Hope or New World Order? Is the UN the last hope for humanity? Or might its goals end up with sinister results? Two related videos include UN's 'New Universal Agenda' is a False Gospel! and United Nations and Vatican Are Planning the New World Order.
GMOs and Bible Prophecy What are GMOs? Since they were not in the food supply until 1994, how could they possibly relate to Bible prophecy? Do GMOs put the USA and others at risk? Here are some related videos: GMO Risks and the Bible and GMOs, Lab meat, Hydrogenation: Safe or Dangerous?
Chimeras: Has Science Crossed the Line? What are chimeras?  Has science crossed the line? Does the Bible give any clues? A video of related interest is Half human, half pig: What's the difference?
COVID 19 is NOT the End, but could it be TEOTWAWKI? The novel coronavirus called COVID-19 is wreaking havoc around the world. Many states of the USA as well as countries in Europe are on lockdown with shelter in place /shelter in residence requirements. In France, a form is required when you are not at your house. In Spain, drones are being used to warn people who are outside to got back to their homes–does that bring up feelings of 'Big Brother'? Italy, France, and other areas are using police and/or military force to encourage people to stay inside. According to the Bible could this be the end? If not, what has to happen first? Have the second and third of the four horsemen of the Apocalypse started their ride? Could COVID-19 be the fourth horseman? Why or why not? Could we be seeing The End of the World as We Know It (TEOTWAWKI) like the R.E.M.'s 1987 single song discussed? Do Christians need to fear? What did Jesus teach? What did the Psalmist teach? This is a video. Here is a link to a version in the Spanish language: Corona 19 no es el final PERO es el TEOTWAWKI.
COVID-19 Leading to 666? The novel coronavirus of Wuhan, China fame, is now called COVID-19. It has also been called the 'Coronapocalypse.' Does COVID-19 have any prophetic ramifications? What did Jesus teach about pestilences and sorrows in the Olivet prophecy in Matthew 24? Could COVID-19 be the ride of the fourth horseman of the Apocalypse? Why was this type of disease expected according to the O. Here is a link to a version in the Spanish language: ld Testament prophecies in Deuteronomy and Leviticus? What has the US Centers for Disease Control warned about? What has the CDC reported about the flu? Were there lessons about fear and infections in the 2011 movie 'Contagion'? Because of COVID-19, the World Health Organization (WHO), nation of Iran, and certain French locations are telling people not to use cash, but instead electronic forms of payment. The US Federal Reserve is now quarantining money repatriated from Asia to reduce the potential spread of the coronavirus on US currency bills. Is COVID-19 worse than we have been told or could this all be a 'false flag' event to encourage people to move towards a cashless society? If the thousands of deaths associated with COVID-19 are pushing parts of the world towards cashlessness, how much more likely will the ride of the fourth horseman and over a billion human deaths motivate people to move to making electronic payments that can be monitored? The Bible tells of a soon coming society that controls buying and selling to force allegiance to a coming European Beast power, known as 666 (Revelation 13:16-18). Does the 'great tribulation' begin before ride of the fourth horseman or with the opening of the fifth seal of Revelation 6? Do the words of Jesus helps us better understand the sequence of the four horsemen of the Apocalypse and the start of the Great Tribulation? Will the ride of the fourth horseman help lead to the rise of 666? Is that ride very close? Dr. Thiel addresses these issues and more in this video. Here is a link to a version in the Spanish language: El COVID-19 ¿Conduce al 666?
Biological Warfare and Prophecy Is biological warfare possible? Was it prophesied? Scientists have long warned that pathogenic organisms like the coronavirus could be weaponized. Furthermore, back in 2017, there were concerns that the biological research facility being constructed in Wuhan, China was risky and that a coronavirus from it could be released. On January 25, 2020, China's President Xi Jinping publicly stated that the situation with the Wuhan-related strain of the coronavirus was grave. Did Church of God writers like the late evangelist Raymond McNair warn that engineered viruses (the "Doomsday bug") were consistent with prophecies from Jesus? Did a warning from CCOG leader Bob Thiel warn about risks of genetically-modified (GMO) mosquitoes come to pass? Could human research and/or the consumption of biblically-unclean animals such as bats and snakes be a factor in current outbreaks or coming future pestilences? What about famines? How devastating have pestilences been? How devastating are the prophesied ones going to be? Dr. Thiel addresses these issues and more in this video.
Physical Preparation Scriptures for Christians. We all know the Bible prophecies famines. Should we do something? Here is a version in the Spanish language Escrituras sobre Preparación física para los Cristianos. Here is a link to a related sermon: Physical preparedness for Christians.
21 items to prophetically watch in 2021 Much is happening. Dr. Thiel points to 21 items to watch (cf. Mark 13:37) in this article. Here is a link to a related sermon video: 21 Items to Watch in 2021.
Who is the King of the North? Is there one? Do biblical and Roman Catholic prophecies for the Great Monarch point to the same leader? Should he be followed? Who will be the King of the North discussed in Daniel 11? Is a nuclear attack prophesied to happen to the English-speaking peoples of the United States, Great Britain, Canada, Australia, and New Zealand? When do the 1335 days, 1290 days, and 1260 days (the time, times, and half a time) of Daniel 12 begin? When does the Bible show that economic collapse will affect the United States? In the Spanish language check out ¿Quién es el Rey del Norte? Here are links to two related videos: The King of the North is Alive: What to Look Out For and The Future King of the North.
The Great Monarch: Biblical and Catholic Prophecies Is the 'Great Monarch' of Catholic prophecies endorsed or condemned by the Bible? Two sermons of related interest are also available: Great Monarch: Messiah or False Christ? and Great Monarch in 50+ Beast Prophecies.
Satan's Plan Does Satan have a plan? What is it? Has it already been successful? Will it be successful in the future? Here are links to a two-part sermon series: What are Some of the Parts of Satan's Plan? and Satan's Plan is More Dramatic than Many Realize.
The Gospel of the Kingdom of God This free online pdf booklet has answers many questions people have about the Gospel of the Kingdom of God and explains why it is the solution to the issues the world is facing. Here are links to three related sermons: The World's False Gospel, The Gospel of the Kingdom: From the New and Old Testaments, and The Kingdom of God is the Solution.
Europa, the Beast, and Revelation Where did Europe get its name? What might Europe have to do with the Book of Revelation? What about "the Beast"? Is an emerging European power "the daughter of Babylon"? What is ahead for Europe? Here is a link to a video titled: Can You Prove that the Beast to Come is European?
Christian Repentance Do you know what repentance is? Is it really necessary for salvation? A related sermon is also available titled: Real Christian Repentance.
Just What Do You Mean — Repentance? Do you know what repentance is? Have you truly repented? Repented of what? Herbert W. Armstrong wrote this as a booklet on this important subject.
When You Sin: Do You Really Repent? This is an article by Charles F. Hunting. A related sermon is Confess to God and truly repent.
Do Christians Sin? This is an article by Herbert W. Armstrong.
Overcoming Sin What is sin? How are Christians suppose to overcome it? Here is a link to a version in Mandarin Chinese: QKg f/'͉v". Here is a link to a version in Spanish: Vencer al pecado. Here is also a link to a video in English titled How YOU Can Overcome Sin.
Overcome Sin's Deadly Power! How can you overcome the power of sin? Here is a link to a related sermonette video: YOU Can Overcome Sin's Deadly Power!
How to Prevent Sin This is an article by Herbert W. Armstrong. Here is a version in Mandarin: Y'OUN r¯j
The Two Trees: Only Two Ways of Life This is from a two-part radio broadcast from Herbert W. Armstrong. Here is a video on: Cause and Effect: Two Trees, Two Ways.
Real Conversion Many think that they are converted Christians. But are they? Would you like to know more about conversion?
False Conversion! Have you really been converted? Herbert W. Armstrong wrote an article on this important subject–but more scriptures have been added to it. How can you tell false conversion? A related video is also available: False Conversion.
Is God Calling You? This booklet discusses topics including calling, election, and selection. If God is calling you, how will you respond? Here is a link to a related sermon: Could God be Calling You? A short animation is also available: Is God Calling You?
Does God Have a 6,000 Year Plan? What Year Does the 6,000 Years End? Was a 6000 year time allowed for humans to rule followed by a literal thousand year reign of Christ on Earth taught by the early Christians? Does God have 7,000 year plan? What year may the six thousand years of human rule end? When will Jesus return? 2028 or or 2031 or 20xx? There is also a video titled 6000 Years: When will God's Kingdom Come? Here is a link to the article in Spanish: ¿Tiene Dios un plan de 6,000 años?
The Great Tribulation: What Happens First? What events have happened? What are some events that are now happening? And what events need to happen for the Great Tribulation to start? Here is a link to a related sermon video: Counting Down to the Great Tribulation.
Might the U.S.A. Be Gone by 2028? Are there prophetic reasons to believe that the USA will not last two complete presidential terms? Yes. There is a tradition attributed to the Hebrew prophet Elijah that humanity had 6,000 years to live before being replaced by God's Kingdom. There are scriptures, writings in the Talmud, early Christian teachings that support this. Also, even certain Hindu writings support it. Here is a link to a related video: Is the USA prophesied to be destroyed by 2028?
When Will the Great Tribulation Begin? 2021, 2022, or 2023? Can the Great Tribulation begin today? What happens before the Great Tribulation in the "beginning of sorrows"? What happens in the Great Tribulation and the Day of the Lord? Is this the time of the Gentiles? When is the earliest that the Great Tribulation can begin? What is the Day of the Lord? Who are the 144,000? Here is a version of the article in the Spanish language: ¿Puede la Gran Tribulación comenzar en el 2020 o 2021? ¿Es el Tiempo de los Gentiles? A related video is: 2021: The Great Tribulation or the Great Reset?