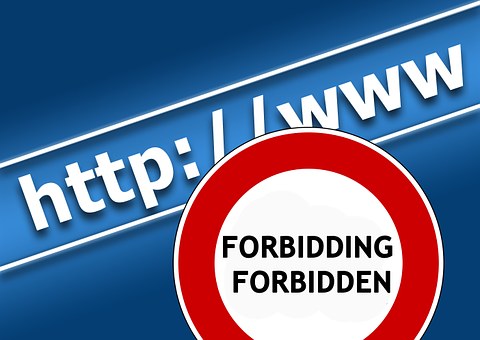 More and more we are seeing more censorship on the internet. Today, the European Union approved something that could, potentially, knock out a lot of news sources that tend to be reported on this COGwriter Church of God News page:
April 15, 2019

EU countries approved sweeping reforms to the bloc's copyright laws on Monday, marking a symbolic end to a political battle that has pitted tech giants against high-profile media figures.

The copyright directive was backed by 19 countries at an EU Council vote, with six member states — including Italy and the Netherlands — voting against it. Three countries abstained.

The legislation, which was passed by lawmakers at the EU Parliament last month, aims to update Europe's rules on copyright to reflect the challenges posed by the age of information. But it's been criticized by Google and internet freedom campaigners who worry it will result in censorship.

One of the most heavily scrutinized aspects of the law, Article 13 — or 17 as it's now numbered — would make tech firms liable for copyright breaches. This means they will have to acquire licenses from rights holders to be able to host such content in the first place.

Opponents of the law say this will lead to filtering systems that block everything from memes to GIFs before they're even uploaded. The EU, however, says this won't be the case, claiming that people will still be able to share such content freely.

Either way, it's expected to hit platforms that rely on user-generated content — like YouTube, Facebook and Instagram — hard. https://www.cnbc.com/2019/04/15/article-13-eu-council-backs-copyright-law-that-could-hit-youtube-fb.html
The pressure of this law on YouTube portion may impact our Bible News Prophecy channel videos as they often include quoting from news sources. Plus, how tech companies can know that 'copyright' is potentially breached is complicated as, for example, fair use laws in the USA would allow for content that the EU could have problems with. It is further complicated, when, for example, one quotes a source like Voice of America which is not copyrighted, as sometimes copyrighted sources may have the same material.
Notice the following on it from a German press source:
15 April 2019

A controversial reform of EU copyright law aimed at ensuring the rights of artists and news publishers in the digital age was approved at a final vote by the bloc's member states on Monday…

The draft law will mean that:

Social media platforms will have to ensure uploaded content is not in breach of copyright rules.
Companies will need licensing agreements with rights holders such as musicians, performers and authors to use their content.
The likes of Google News will have to pay publishers for press snippets shown in search results.
Nonprofits and encyclopedias such as Wikipedia will still be able to use data for research and educational purposes.
Fledgling companies with an annual turnover below €10 million ($11.3 million) are exempt. …

The reform has been subject to two years of bitter debate and has provoked major street protests across Europe. The package has been opposed largely by tech giants, which make huge profits from advertising on content they host, and by supporters of a free internet. Among other things, critics fear the installation of "upload filters" that could catch and delete legal content by error, thus hampering the free exchange of information. Publishers and artists have been in favor of the reforms, as they have often lost out on essential revenue when the content they produce has been made accessible free of charge on the internet. …

The measures had already been approved by the European Parliament. Now final approval has been given by member states, their governments will have two years to implement the laws at a national level. https://www.dw.com/en/eu-member-states-approve-contentious-copyright-reform/a-48325184
I warned about the EU copyright directive last year (see EU debating an 'Internet Extinction-Level' event?) as well as last month (see EU Enters Orwellian End Game, Brighteon Blocking, and the proposed US 'Equality Act').
While nonprofits and smaller companies are exempted for paying under this law, the pressure on the bigger companies to comply and pay will lead to more censorship.
Loss of freedom was prophesied:
11 "Behold, the days are coming," says the Lord God,
"That I will send a famine on the land,
Not a famine of bread,
Nor a thirst for water,
But of hearing the words of the Lord.
12 They shall wander from sea to sea,
And from north to east;
They shall run to and fro, seeking the word of the Lord,
But shall not find it. (Amos 8:11-12)
Notice that the Bible tells of a time that will come when the word of God will not be found. I do not believe that this means that there will be no more Bibles–but that those wanting to better understand it will have trouble finding explanations.
I have warned for years that government pressures/regulations of the Internet would result in the fulfillment of Amos 8:11-12.
We continue to see steps that are aligning with my warnings.
Here is something else to consider:
Austria said Wednesday it was considering a law to make it mandatory for big internet platforms to register their users and deprive those behind hate posts of anonymity.
"Unfortunately there have been an increasing number of clear violations, denigrations and humiliations online in the past under the cover of anonymity.

That's why we need a framework for more responsibility online," Chancellor Sebastian Kurz wrote on Twitter.

The new law would take effect in 2020 and would make it mandatory for platforms such as Facebook, Twitter and Instagram to register their users, said Gernot Bluemel, minister in charge of EU affairs, art, culture and media.

It would be up to the platforms themselves to decide the form of registration, but authorities would be able to access users' identities in case of hate postings or on suspicion of other laws being broken, he said.

"The online space should not be a space without laws," Bluemel told reporters after a weekly cabinet meeting, adding that Austria aimed to set a precedent for other countries in the matter.

French President Emmanuel Macron earlier this year caused controversy by suggesting a ban on anonymous postings on social media. https://www.thelocal.at/20190410/austria-mulls-user-registration-for-online-platforms
While you may think that this type of thing could never affect you, consider that expressing several biblical positions publicly can be considered 'hate speech' by many.
Espionage on individuals was also warned about in the Bible (cf. Revelation 13:12-18).
Speaking of warnings, regular readers of this page are aware of the warnings about a European leader confirming a temporary peace deal in the Middle East, consistent with the prophecy in Daniel 9:27.
A reader sent me a link to the following:
Europe must stand by the two-state solution for Israel and Palestine

High-ranking former European politicians urge the EU to reject any US Middle East peace plan unless it is fair to Palestinians

We are reaching out at a critical point in time in the Middle East, as well as in Europe. The EU is heavily invested in the multilateral, rules-based international order. International law has brought us the longest period of peace, prosperity and stability our continent has ever enjoyed. For decades, we have worked to see our Israeli and Palestinian neighbours enjoy the peace dividends that we Europeans have through our commitment to that order.

In partnership with previous US administrations, Europe has promoted a just resolution to the Israeli-Palestinian conflict in the context of a two-state solution. To this date, despite subsequent setbacks, the Oslo agreement is still a milestone of transatlantic foreign policy cooperation.

Unfortunately, the current US administration has departed from longstanding US policy and distanced itself from established international legal norms. It has so far recognised only one side's claims to Jerusalem and demonstrated a disturbing indifference to Israeli settlement expansion. …

It is, of course, preferable for Europe to be working in tandem with the US to solve the Israeli-Palestinian conflict, as well as to address other global issues in a strong, transatlantic alliance. However, in situations in which our vital interests and fundamental values are at stake, Europe must pursue its own course of action. …

Israel and the occupied Palestinian territories are sliding into a one-state reality of unequal rights. This cannot continue. For the Israelis, for the Palestinians or for us in Europe. https://amp.theguardian.com/world/2019/apr/14/europe-must-stand-by-the-two-state-solution-for-israel-and-palestine
The above letter was signed by 37 current and former political leaders in Europe. Before going further, let's look at this in view of the EU's copyright law. The letter is intended for public distribution and was published by the Guardian. Most content at the Guardian's website is subject to copyright. I copied part of the letter and put it in this post. While I appear to be exempted from paying, places like CPanel (which is used for the news page) perhaps are not. How is CPanel supposed to be able to immediately determine that I did not use copyrighted materials when something like this letter are part of the 'public domain'? Furthermore, since 'facts' supposedly are not copyrightable, when is passing on news a violation of a copyright? There will be problems. Within the next few years we will see how the EU law will be enforced as well as some of its ramifications.
Now, getting to the content of the peace deal letter,notice that European leaders are telling the USA, Palestinians, Israelis, and the rest of the world that they do not care for actions and positions of the Trump Administration and they believe they need to protect European and other interests regarding a future peace deal. They are also telling the Israelis and Palestinians part of what both sides must negotiate. Many leaders in Europe want Europe to be involved in the deal and on European, not necessarily American, terms.
The Bible is clear that Europeans will be involved the deal of Daniel 9:27 (for more details, check out the article The 'Peace Deal' of Daniel 9:27).
Having 37 European leaders signing a public letter to do so should be further evidence to biblical skeptics that world events are lining up with properly explained biblical prophecies.
Some items of possibly related interest may include:
Preparing for the 'Short Work' and The Famine of the Word What is the 'short work' of Romans 9:28? Who is preparing for it? Here is a link to a related video sermon titled: The Short Work.
Internet Censorship and Prophecy Are concerns about internet censorship limited to nations such as Russia, China, Iran, and North Korea. But what about the USA, Canada, and Germany? What about the European Union? What about internet media companies such as Facebook, Google, YouTube, or email services like MailChimp? Has the attempt to control information been made by various ones over the centuries? Was the New Testament affected by it? What about the church throughout the centuries? Has the Bible already been partially censored? Which Bible prophecies point to coming Internet censorship? What about the Book of Amos? What about the coming 666 Beast and final Antichrist? Is there anything that can be done about this? Should Philadelphian Christians be working on anything now? Will preaching the Gospel of the Kingdom of God vs. a highly media-supported alternative lead to a 'famine of the word'? More internet censorship is coming as various statements in the Bible support.
The Spanish Inquisition and Early Protestant Persecutions Was the Church of Rome really responsible for this? What happened? Here is a link to a related video sermon: The Past and Future Inquisition.
Persecutions by Church and State This article documents some that have occurred against those associated with the COGs and some prophesied to occur. Will those with the cross be the persecutors or the persecuted–this article has the shocking answer. There is also a YouTube video sermon you can watch: The Coming Persecution of the Church. Here is information in the Spanish language: Persecuciones de la Iglesia y el Estado.
Orwell's 1984 by 2024? In 1949, the late George Orwell wrote a disturbing book about a totalitarian government called "nineteen-eighty four." Despite laws that are supposed to protect freedom of speech and religion, we are seeing governments taking steps consistent with those that George Orwell warned against. We are also seeing this in the media, academia, and in private companies like Google, Facebook, and Twitter. With the advent of technology, totalitarianism beyond what Orwell wrote is possible. Does the Bible teach the coming a totalitarian state similar to George Orwell's? What about the Antichrist and 666? Will things get worse? What is the solution? Dr. Thiel answers these questions and more in this video.
Canadian censoring of the Bible In 2017, Lauri Skori of the Battle River School board told a religious school in Alberta, Canada that it could not teach/read certain portions of the Bible. In 2002, a court in Canada ruled against one who referred to certain scriptures that some homosexuals objected to. In 2017, there was "An Act to Amend the Canadian Human Rights Act and Criminal Code" related to those who wish to be considered transgendered. Government officials in Canada and elsewhere have been ruling against the Bible. Is any of this prophesied? Will this get worse? What was the prophet Amos inspired to write? This is a video.
Internet Control, Famine of the Word, and 666 Is the internet going to be used to suppress the teaching of the word of God?
Europa, the Beast, and the Book of Revelation discusses the largest church since the second/third century, which in a real sense is the eighth church mentioned in the Book of Revelation (it also endorses "eighth day" worship). What church would support the Beast? Here is a link to a video titled: Europe and the 'Holy Roman Empire'.
Christian Repentance Do you know what repentance is? Is it really necessary for salvation? A related sermon is also available titled: Real Christian Repentance.
Should the Church Still Try to Place its Top Priority on Proclaiming the Gospel or Did Herbert W. Armstrong Change that Priority for the Work? Some say the Church should mainly feed the flock now as that is what Herbert W. Armstrong reportedly said. Is that what he said? Is that what the Bible says? What did Paul and Herbert W. Armstrong expect from lower level leaders? A related sermon is available titled Priority of the Philadelphia Work.
The Gospel of the Kingdom of God This free online pdf booklet has answers many questions people have about the Gospel of the Kingdom of God and explains why it is the solution to the issues the world is facing. Here are links to three related sermons: The World's False Gospel, The Gospel of the Kingdom: From the New and Old Testaments, and The Kingdom of God is the Solution.
Is God Calling You? This booklet discusses topics including calling, election, and selection. If God is calling you, how will you respond? Here is a link to a related sermon: Could God be Calling You?
USA in Prophecy: The Strongest Fortresses Can you point to scriptures, like Daniel 11:39, that point to the USA in the 21st century? This article does. A related sermon is titled: Do these 7 prophesies point to the end of the USA?
Anglo – America in Prophecy & the Lost Tribes of Israel Are the Americans, Canadians, English, Scottish, Welsh, Australians, Anglo-Saxon (non-Dutch) Southern Africans, and New Zealanders descendants of Joseph? Where are the lost ten-tribes of Israel? Who are the lost tribes of Israel? What will happen to Jerusalem and the Jews in Israel? Will God punish the U.S.A., Canada, United Kingdom, and other Anglo-Saxon nations? Why might God allow them to be punished first? Here is a link to the Spanish version of this article: Anglo-América & las Tribus Perdidas de Israel. Information is also in the YouTube sermons titled Where are the Ten Lost Tribes? Why does it matter? and British are the Covenant People. A short YouTube of prophetic interest may be Barack Obama and the State of the Apocalypse.
Will the Anglo-Saxon-Cetlic Nations be Divided and Have People Taken as Slaves? Will the lands of the United States, United Kingdom, Canada, Australia, and New Zealand be divided? What about Jerusalem? What does Bible prophecy teach? Are there non-biblical prophecies that support this idea? Who will divide those lands? Who will end up with the lands and the people? Here is a link to a video titled Will the USA and other Anglo-nations be Divided and Their People Made Slaves? Here is a related item in the Spanish language ¿Serán divididas las naciones anglosajonas?
Does God Have a 6,000 Year Plan? What Year Does the 6,000 Years End? Was a 6000 year time allowed for humans to rule followed by a literal thousand year reign of Christ on Earth taught by the early Christians? Does God have 7,000 year plan? What year may the six thousand years of human rule end? When will Jesus return? 2027 or 20xx? There is also a video titled 6000 Years: When will God's Kingdom Come? Here is a link to the article in Spanish: ¿Tiene Dios un plan de 6,000 años?
When Will the Great Tribulation Begin? 2019, 2020, or 2021? Can the Great Tribulation begin today? What happens before the Great Tribulation in the "beginning of sorrows"? What happens in the Great Tribulation and the Day of the Lord? Is this the time of the Gentiles? When is the earliest that the Great Tribulation can begin? What is the Day of the Lord? Who are the 144,000? Here is a version of the article in the Spanish language: ¿Puede comenzar la Gran Tribulación en 2018 o 2019? ¿Es el Tiempo de los Gentiles? You can also see the English language sermon videos: The Great Tribulation from the Mount of Olives and Can the Great Tribulation begin before 2020? A shorter and newer video is: Might the Great Tribulation start in 2019?
The Times of the Gentiles Has there been more than one time of the Gentiles? Are we in it now or in the time of Anglo-America? What will the final time of the Gentiles be like? A related sermon is available and is titled: The Times of the Gentiles.
Armageddon Who is involved and when will this gathering happen? Here is also a video from Dr. Thiel, from Tel Megiddo in Israel: Armageddon. Other videos include: Armageddon Will it come on Trump's watch?, Iraq, Armageddon, & Prophecy, Freemasonry, Armageddon, and Rome, Is China paving roads to Armageddon?, and Jordan, Petra, and Armageddon.
Banning the Bible? Could we see a ban of the Holy Bible in North America? Have there been partial bans proposed and enforced by government officials in Canada? Do any USA politicians consider any biblical teachings as fraudulent and hence banning them is NOT a violation of the 1st amendment to the Constitution of the USA? Are there risks associated with AB 2943? Have politicians like Hillary Clinton and California Assemblyman Al Muratsuchi called for long-held religious beliefs to change and "evolve with the times"? What about Jude 1:3 and 2 Timothy 3:14? Are there biblical prophecies about not being able to hear the word of God? Might we see more restrictions on explaining teachings of the Bible on the Internet and other forms of media? What are some of the verses that various government people do not want made public? Dr. Thiel provides facts on these issues and more.
Who is the King of the West? Why is there no Final End-Time King of the West in Bible Prophecy? Is the United States the King of the West? Here is a version in the Spanish language: ¿Quién es el Rey del Occidente? ¿Por qué no hay un Rey del Occidente en la profecía del tiempo del fin? A related sermon is also available: The Bible, the USA, and the King of the West.
Who is the King of the North? Is there one? Do biblical and Roman Catholic prophecies for the Great Monarch point to the same leader? Should he be followed? Who will be the King of the North discussed in Daniel 11? Is a nuclear attack prophesied to happen to the English-speaking peoples of the United States, Great Britain, Canada, Australia, and New Zealand? When do the 1335 days, 1290 days, and 1260 days (the time, times, and half a time) of Daniel 12 begin? When does the Bible show that economic collapse will affect the United States? In the Spanish language check out ¿Quién es el Rey del Norte? Here is a link to a video titled: The Future King of the North.
The Great Monarch: Biblical and Catholic Prophecies Is the 'Great Monarch' of Catholic prophecies endorsed or condemned by the Bible? Two sermons of related interest are also available: Great Monarch: Messiah or False Christ? and Great Monarch in 50+ Beast Prophecies.
The 'Peace Deal' of Daniel 9:27 This prophecy could give up to 3 1/2 years advance notice of the coming Great Tribulation. Will most ignore or misunderstand its fulfillment? Here is a link to a related sermon video Daniel 9:27 and the Start of the Great Tribulation.
How Will Middle East Peace be Brought About? Can humans bring peace to the Middle East? Here is a link to a related video: Middle East Peace? When?
Evangelical support for Donald Trump's Jerusalem policy BBC asked, "Why do US evangelicals support Trump's Jerusalem policy?" BBC provided quotes from some believing it has to do with the 'last days' while others saying that is not the reason. Hal Lindsey's book, 'The Late Great Planet Earth' is one of the sources pointed to. In this video, Dr. Thiel addresses scriptures related to Jerusalem as well as prophetic ones. He goes over the common 'fig tree' interpretation, belief about a 'Third Temple,' and statements about animal sacrifices. He explains biblical statements on those subjects as well as the views of certain modern Jewish organizations. This is a video.
Jerusalem, Donald Trump, and Prophecy On December 6, 2017, US President Donald Trump fulfilled a campaign promise related to the recognition of Jerusalem as Israel's capital. This brought anger, protests, and rockets from some Palestinians. It also brought condemnation from European allies–it has been claimed to be disruptive and even catastrophic. The Palestinian President (Mahmoud Abbas) said that this pronouncement eliminated the USA as being a fair mediator for a peace deal. Others have claimed that Donald Trump is an end time Cyrus and his pronouncement will lead to a Third Temple in Jerusalem. Is there ever going to be a peace deal? If so, will Europeans be part of it? Is Donald Trump a 'Cyrus.' Do the Jews require a Third Temple for sacrifices? Dr. Thiel answer those questions and more in this video.
Donald Trump in Prophecy Prophecy, Donald Trump? Are there prophecies that Donald Trump may fulfill? Are there any prophecies that he has already helped fulfill? Is a Donald Trump presidency proving to be apocalyptic? Two related videos are available: Donald: 'Trump of God' or Apocalyptic? and Donald Trump's Prophetic Presidency.
Trump Presidency Magic 8 Ball or Bible Prophecy? BBC reported that one might as well use a 'Magic Eight-Ball' to try to predict what will happen in the remaining time of Donald Trump's presidency. What is a 'Magic Eight-Ball'? Dr. Thiel not only explains that, but also briefly goes over 10 biblically-based warnings he wrote would happen if Donald Trump were elected that have already began to come to pass. He also goes over something he wrote back in 2008 that the Trump presidency is also helping lead to fulfillment. Should you trust Bible prophecy or not? Dr. Thiel says that Bible prophecy can be trusted, despite the view of skeptics and others that either overlook or despise the Bible. This is a video.
Donald Trump and America's Apocalypse This 188 page book is for people truly interested in prophecies related to Donald Trump and the United States, including learning about several that have already been fulfilled and those that will be fulfilled in the future. The physical book can be purchased at Amazon for $12.99 from the following link: Donald Trump and America's Apocalypse.
Donald Trump and America's Apocalypse-Kindle Edition This electronic version of the 188 page print edition is available for only US$3.99. And you do not need an actual Kindle device to read it. Why? Amazon will allow you to download it to almost any device: Please click HERE to download one of Amazon s Free Reader Apps. After you go to for your free Kindle reader and then go to Donald Trump and America's Apocalypse-Kindle Edition.