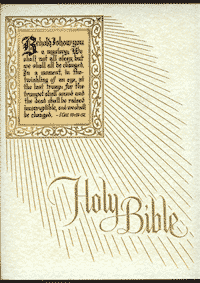 VS.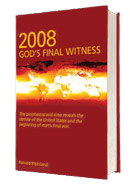 Mike at his False Prophet Ronald Weinland website posted a court document with the following:
UNITED STATES OF AMERICA,
Plaintiff,
V.
RONALD E. WEINLAND,
Defendant.

Criminal Action No. 2: 11-70-DCR-001
ORDER
*** *** *** ***
The Court has received the Presentence Report in this matter and notes that it contains lengthy objections by the parties. As a result, the sentencing hearing will take more time than previously allotted. Therefore, being sufficiently advised, it is hereby ORDERED that the sentencing hearing previously scheduled in this matter for Monday, October 29, 2012, shall be RESCHEDULED for Wednesday, November 14, 2012, beginning at the hour of 10:00 a.m., at the United States Courthouse in Covington, Kentucky.

This 19th day of October, 2012.
/s/ Danny C. Reeves
United States District Judge
So, I suspect that since Ronald Weinland of CGPFK/CGPKG. is under house arrest that his attorney will also argue for that time as counting towards time served in jailbring.
For those unfamiliar with him, Ronald Weinland was a former WCG then UCG minister who falsely claimed to be one of the two witnesses, Elijah, etc. He was again proven wrong last May when Jesus did not return as he has claimed He would. And he will be proven wrong again when Jesus does not return on Pentecost in 2013. He also was convicted of multiple counts of income tax fraud in June 2012 (see CGPFKG's Ron Weinland Found Guilty of Income Tax Evasion).
The main point of COGwriter posts about him is to warn all not to let false prophets and false apostles like Ron Weinland turn people away from the God of the Bible.  Neither the final "Day of the Lord" began on May 27, 2012 nor the Great tribulation began on December 14, 2008 as Ronald Weinland has written nor will Jesus will return in 2013 as Ronald Weinland has alo insisted.
In the past, when his predictions have not come to pass, Ron Weinland basically has tried to spiritualize his failures away and say something to the effect that God has been merciful (hence no massive destruction during the Great Tribulation to the scale that Jesus taught yet) and that God keeps granting more time for spiritual growth.  In addition to being a convicted felon, he is a false prophet and a proven liar (for some of the details leading to that conclusion please see the article Concerns About Ronald Weinland's Church of God-Preparing for the Kingdom of God).
Some articles of possible interest related to prophecy may include:
Concerns About Ronald Weinland's Church of God-Preparing for the Kingdom of God Ronald Weinland falsely claims to be one of the two witnesses God is raising up, that the Great Tribulation began on December 14, 2008, that Jesus would return on May 27, 2012, and then claimed that Jesus would return on May 19, 2013 (he originally had Jesus returning on September 28/29 2011). Why does the Bible show that Ron Weinland is a false prophet? Why do Ronald Weinland's own statements prove that he is a false prophet? Additionally, he has other views which show he is not truly part of the Church of God?
There is a Place of Safety for the Philadelphians. Why it May Be Petra This article discusses a biblical 'place of safety' and includes quotes from the Bible and Herbert W. Armstrong on this subject–thus, there is a biblically supported alternative to the rapture theory.
Four Horsemen of the Apocalypse What is the Book of Revelation trying to tell us about them? Does the first one deceive many?
Fourth Horseman of the Apocalypse What is the pale horse of death and pestilences? What will it bring and when?
Was Unitarianism the Teaching of the Bible or Early Church? Many, including Jehovah's Witnesses, claim it was, but was it?
Who Are The Two Witnesses? What is their job? What does the Bible reveal? What has the Church of God taught on this subject? Might even Roman Catholic prophecies give some clues here?
Did The Early Church Teach Millenarianism? Was the millennium (sometimes called chiliasm) taught by early Christians? Who condemned it? Will Jesus literally reign for 1000 years on the earth? Is this time near?
Does God Have a 6,000 Year Plan? What Year Does the 6,000 Years End? Was a 6000 year time allowed for humans to rule followed by a literal thousand year reign of Christ on Earth taught by the early Christians? Does God have 7,000 year plan? What year may the six thousand years of human rule end? When will Jesus return? 2019 or 202x?
When Will the Great Tribulation Begin? 2012, 2013, or 2014? Can the Great Tribulation begin today? What happens before the Great Tribulation in the "beginning of sorrows"? What happens in the Great Tribulation and the Day of the Lord? Is this the time of the Gentiles? When is the earliest that the Great Tribulation can begin? What is the Day of the Lord? Who are the 144,000?
Why Be Concerned About False and Heretical Leaders? There have been many false leaders–here is some of why you should be concerned about them.