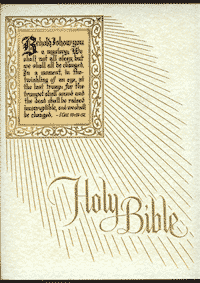 Two people sent me the following:
From Larry Neff, pastor, Berthoud & Castle Rock, CO, and son of Leroy Neff:

Over the last few years my father's health has been gradually declining. His ninetieth birthday was on Nov. 20. My brother, Don, sister, Carol, and wife, Linda, and I were able to be in Big Sandy to honor him. At that time he was able to communicate with us and we enjoyed a nice meal at the Summit Club in Longview, courtesy of Carol's husband, Gary Hegar. Several days ago Dad's health took a severe nosedive. Last Tuesday he was put on hospice care and by Friday he had worsened to the extent he was removed to the hospice facility in Tyler. Don, Linda and I got here Sunday afternoon/evening. I spoke with him via cell phone Sunday morning while en route. He made a few sounds but it was unintelligible. Yet it was clear he knew who was talking to him.

When we arrived he was asleep and remained asleep until Monday morning when the nurses re-positioned him. He woke up and we could tell he recognized us, but he was unable to communicate at all. He was awake on and off for three or four hours. Tuesday he was awake for a shorter period, then lapsed into sleep once again. That night, which started the third night for Don and me to be in the room, Dad's breathing became shallower and shallower and was very strained. Shortly before midnight I stirred when the nurses came in for one of their periodic checks. I could tell something was wrong and shortly they informed me Dad had died. By then Don was becoming aware of what had happened as well.

This was in many ways a relief, but a very sad one. I have always had a deep respect for my dad and have appreciated his many contributions to the Church and Work. He and Mom came into the church in Portland, Oregon, in 1951. We have had many wonderful family times together and thank God for those. But we know nothing lasts forever in this life and we now look to the permanency of the Family of God.

Mr. Jim Franks will officiate at a graveside service (weather permitting) at Gladewater Memorial Park at 11 a.m. this coming Monday, Feb. 3. Our family deeply appreciates the wonderful concern that is already being shown by so many.
Jim Franks is part of COGWA, a group that split from the United Church of God.  Some additional information about Leroy Neff can be found in last night's post Report of Leroy Neff's death.
His family is in my prayers.