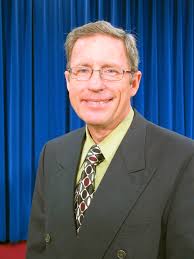 Aaron Dean

The Church of God News-7th Day page had the following:
United Church of God
The Church of God Big Sandy reports that, "This week, Aaron Dean of Cincinnati, Ohio, suffered a stroke and two brain bleeds. He initially became weak on his left side. The family reports that he was conscious and expressing that he was doing fine. The doctors discussed the possibility of doing a procedure to remove some "blood off the brain." He and the family appreciate your prayers."

Church of God Big Sandy
It was announced last Sabbath that Dixon Cartwright (best known as the publisher of The Journal for 21 years – until January 2018) had suffered another stroke, and was admitted to the East Texas Medical Center (now called UT Health East Texas).
On Sunday a cardiologist approached him about having a heart catheterization on Monday to see if he needed bypass surgery.
Brandi Cartwright reported: "It's good news. They put in 1 stent to repair a 75% blockage, but his heart was stronger than what the EKG led them to believe. So, no bypass needed."
On Tuesday he was moved to the rehab portion of the hospital (across the street). He is in room #309. Visitors are welcome after 4:00pm. He expects being able to return home on Wednesday, the 5th of September.
Aaron Dean was the late Herbert W. Armstrong's most trusted aide the last several years of his life.
I have known Aaron Dean for a long time and we still communicate often. He is with the United Church of God.
I have also known Dixon Cartwright for a long time. Although his other stroke was earlier, I had not seen his announcement, so included it here.
Both men are in my prayers.