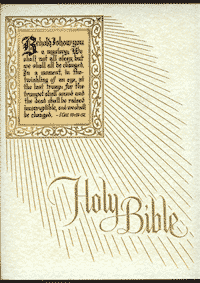 A reader sent me the following:
Paul Brice Smith


SHADY GROVE — Memorial services for Paul Brice Smith, 89, of Shady Grove will be held at the Big Sandy School Auditorium (401 North Wildcat Drive) on April 29th at 10:00 AM with lunch following at New Beginnings Church in Big Sandy, Texas (205 East Broadway, across from the post office). In lieu of flowers, please send cards addressed to Freia Smith at P.O. Box 295, Big Sandy, TX 75755.

Paul Brice Smith of Shady Grove, Texas passed away in his sleep on March 21st at approximately 12:30 AM at Legend Oaks Healthcare and Rehabilitation in Gladewater, TX. Born November 6, 1927 in Monroe, Louisiana, Paul was the oldest of six children born to Woody C. Smith and Collena Love Smith. His siblings included Marie Feazell of California, Ken of Texas, Jean of North Carolina, David of Washington, and Dan of Washington. In August of 1949, Paul moved out to Pasadena, California to attend Ambassador College where he worked in janitorial, then as an audio production engineer in the college radio studio. He married Freia Ann Friddle in 1954 and later taught at Imperial School. In 1961, Paul was transferred to the Big Sandy, Texas area to teach there. In 1962, he moved into Big Sandy. After Imperial School closed he worked as a public school teacher and bus driver in Gilmer, Texas. In 1970, he moved to Shady Grove, Texas where he would live out the rest of his life. He was ordained as a minister in Worldwide Church of God in October of 1979, and would retire in 1995.

He is survived by his wife of 62 years; three children, David Nathaniel Smith of Pasadena, California, Benjamin Ralph Smith of Billings, Montana, and Loma Ann Gibson of Big Sandy, Texas; four grandchildren, Nathan Smith, Allison Smith, Dustie Pierce, and Shelby Smith.
I did not know Paul Bryce Smith personally. But shared this for those who may have known him and/or his family.