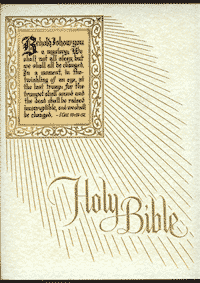 Received a report tonight from Dixon Cartwright, editor of The Journal: News of the Church of God, that Leroy Neff once of the United Church of God, then COGWA,  had died.
Here is some additional information I found out from one who knew Leroy Neff when I emailed him about it tonight:
Yes, he died yesterday night just before midnight.  The graveside service will be Monday at 11am.  I have class from 8 – 10 and Noon to 2, but plan to head over about 10:30am.  The graveyard is about 20 miles from where I teach at Kilgore College. 


The graveside service will be Monday at 11am.  I have class from 8 – 10 and Noon to 2, but plan to head over about 10:30am.  The graveyard is about 20 miles from where I teach at Kilgore College.

See:  http://www.croleyfhgwater.net/fh/obituaries/obituary.cfm?o_id=2394937&fh_id=12701

Lester Leroy Neff – the first time I heard his name I thought he was one of the colored brethren!  …

Mr. Neff was one of the finest men I knew in the WWCOG.  He did not just talk the talk, but he walked the walk.  Probably had the least ego of any VP or evangelist in the organization.  And he was a solid teacher – I had him for OTS Old Testament Survey.  First half was with David Jon Hill and last 2 months with Mr. Neff.  Quite a contrast in instructors.  He also played the cello in one of the AC string quartets.  Really a quality man.  More of men like him and the group would not have gone down the toilet.

He was diagnosed with prostate cancer a decade ago but had no treatments.  Lasted longer that many that got cut, burned, and poisoned!  It finally spread and he spent the last week in hospice care over in Tyler.
As far as more about him, Leroy Neff reportedly graduated from Ambassador College in 1959.  He had been ordained an evangelist under the direction of the late Herbert W. Armstrong.  He had been treasurer in the old Worldwide Church of God.  Sometime after the falling away that the Tkach Administration caused, he eventually left and affiliated with the United Church of God, and then COGWA (a UCG split).
I am not sure if I ever met Leroy Neff, though do believe I heard him speak in person.  There are a couple of writings of his that I have often quoted at the www.cogwriter.com website as I have valued aspects of his work (there were more items, but decided to simply put two here now).
One is related to when the work is supposed to end:
Philadelphia has little strength to do this great work that God has given it to do. God has opened the door, and yet look how insignificant, how weak, how little strength we as a Church have to do that work…Revelation 3:7-13: "And to the angel of the Church in Philadelphia write these things saith he that is holy, he that is true, he that hath the key of David, he that OPENETH, and no man SHUTTETH; and SHUTTETH and no man openeth." The great door that God has opened to this work is the facility to go into all the world and preach the gospel; the door of radio, the door of the printing press, plus many other such doors. God has set before us an open door and no MAN can shut it. God can shut it, and He will when the work is finished and the Philadelphia Church goes to a place of safety. …The Laodicean Church is not going to he worthy to escape to a place of safety. When it is too late, they will find that the Church of Philadelphia has gone to safety (Neff L. What Is the "LAODICEAN CHURCH"? Good News August 1959 Vol. VIII, Number 8).
Many falsely claim that the old Radio/Worldwide Church of God did not teach that the work of gospel proclamation needed to continue past the death of Herbert W. Armstrong, but that is in error (see also Should the Church Still Try to Place its Top Priority on Proclaiming the Gospel or Did Herbert W. Armstrong Change that Priority for the Work?).
The second is related to an article he wrote titled Imposter–or–True Prophet — Which?  Many who were once part of the old Worldwide Church of God tend to misunderstand the truth about prophets.  Quotes from the Bible and Leroy Neff's article are included in the article How To Determine If Someone is a True Prophet of God.
His family is in my prayers.