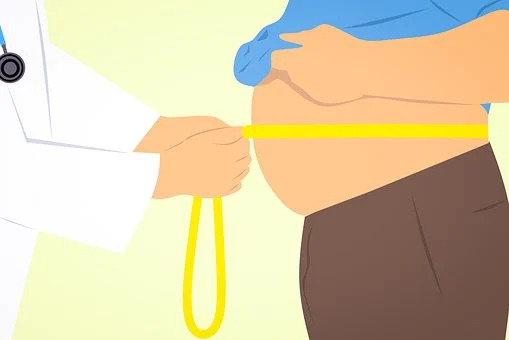 Pixabay picture

Some believe using a scale can assist with weight loss:
June 3, 2020
People who weigh themselves regularly are more successful at losing weight and keeping it off. But standing on a scale, in itself, doesn't help people to magically lose weight. Rather, standing on a bathroom scale every day may encourage some people to think about their eating and exercise habits, plan ways to lose weight, and help them resist temptation. In other words, the bathroom scale might help people self-regulate. …
Some people experience negative emotions when they weigh themselves. …

Our trial showed promising results for the first eight weeks, but it often takes a bit longer than that for people to reach their goal weight. Also, people may struggle to keep weight off after losing weight. We hope to test this program in a bigger and longer trial, to see how people do in the long term.

In the meantime, with many people finding it hard to manage their weight during lockdown, our list of weight loss actions may come in handy. You can find them here. https://medicalxpress.com/news/2020-06-bathroom-scaleto-weight-loss-strategy.html
Yes, using a scale can be helpful as it should serve as a reminder to eat less. Personally, I find that regular weighing does help me with weight management (and no, I am not obese nor am I overweight–though I can gain weight quickly if I am not careful–which is one reason I do weigh myself frequently).
But as far as obesity, COVID-19, and the lockdown go, the CDC warns:
Severe obesity, defined as a body mass index (BMI) of 40 or above, puts people at higher risk for complications from COVID-19. accessed 06/03/20 https://www.cdc.gov/coronavirus/2019-ncov/need-extra-precautions/groups-at-higher-risk.html
But instead of promoting weight loss, the CDC has mainly promoted fear as the best way to handle COVID-19. For example, weight is not mentioned on the CDC page with the following (nor is obesity, diet, or eating right):
The best way to prevent illness is to avoid being exposed to this virus.
The virus is thought to spread mainly from person-to-person.

Between people who are in close contact with one another (within about 6 feet).
Through respiratory droplets produced when an infected person coughs, sneezes or talks.
These droplets can land in the mouths or noses of people who are nearby or possibly be inhaled into the lungs.
Some recent studies have suggested that COVID-19 may be spread by people who are not showing symptoms. https://www.cdc.gov/coronavirus/2019-ncov/prevent-getting-sick/prevention.html accessed 06/03/20
So, Americans have tended to comply with the lockdown and minimizing close contact.
But, they are gaining weight, which is not helpful to deal with the novel coronavirus:
Already-Obese Average Americans Have Drunk & Eaten Their Way To An Extra 5lbs During Lockdown

Months of coronavirus lockdowns have resulted in the average American body weight to increase by about five extra pounds, a new survey found.

With gyms, yoga and spin studios, and recreational facilities closed in most parts of the country; many were forced to "Netflix and quarantine" for several months.

The study, commissioned by Naked Nutrition, a firm that sells dietary supplements, surveyed 2,000 Americans and found at least half who said they would never get their pre-corona body back.

At least 65% said they had "let themselves go a bit" during the lockdowns. Respondents said it would take several months of intense workouts to revert to their pre-corona weight.

About three weeks into the lockdown (in early April), Americans resorted to watching porn, drinking beer, smoking pot, and devouring chocolate to cope with quarantine stress and job loss.

The survey found many folks developed unhealthy habits; a third said the consumption of alcohol surged during lockdowns, and more than 50% said their carbohydrate-loading increased. A little more than half (54%) said they increased vegetable intake, and 46% said they increased protein intake.  …

Nearly 64% of respondents said lockdowns made them unhealthy.  … Months of lockdowns have made Americans more obese … https://www.zerohedge.com/health/already-obese-average-americans-have-drunk-eaten-their-way-extra-5lbs-during-lockdown
My exercise level has been the same during the lockdown and I have not gained weight. That being said, my office was not required to be closed so my daily routine has been about the same since the COVID-19 matter surfaced.
While eating less, and not exercise, is the bigger key to weight loss, in modern Western societies, exercise is needed for optimal health.
The Continuing Church of God (CCOG) put together the following video on our Bible News Prophecy YouTube channel:

17:27

A 2019 report shows that Americans are becoming sedentary. Since it is a physical thing, should Christians be concerned about exercise? Could not exercising possibly be a sin? What did the 'Plain Truth' magazine report about exercise? What is the US CDC reporting about exercise? Can exercise help prevent diabetes, heart disease, and obesity? Can exercise help sleep, endurance, and aging? Are there scriptures about exercise and health? What about laziness? What are some of the risks and benefits of exercise? Dr. Thiel addresses these subjects and more.
Here is a link to our video: The Plain Truth About Exercise.
Now, what about excessive weight?
The Bible opposes obesity.
Here is what Moses and Jeremiah were inspired to write about obesity thousands of years ago:
15 You grew fat, you grew thick,
You are obese!
Then he forsook God who made him,
And scornfully esteemed the Rock of his salvation.
16 They provoked Him to jealousy with foreign gods;
With abominations they provoked Him to anger. (Deuteronomy 32:15-16)

11 "Because you were glad, because you rejoiced,
You destroyers of My heritage,
Because you have grown fat like a heifer threshing grain,
And you bellow like bulls,
12 Your mother shall be deeply ashamed;
She who bore you shall be ashamed.
Behold, the least of the nations shall be a wilderness,
A dry land and a desert. (Jeremiah 50:11-12)
The idea that one should not be obese is not a new one.
Furthermore, the Bible warns about gluttony as well as eating things that are not really food:
20 Do not mix with winebibbers, Or with gluttonous eaters of meat; 21 For the drunkard and the glutton will come to poverty (Proverbs 23:20-21)

2 Why do you spend money for what is not bread,
And your wages for what does not satisfy?
Listen carefully to Me, and eat what is good (Isaiah 55:2).
Do not overeat. Avoiding artificial sweeteners, chemical additives, excess refined sugar, and some other items commonly associated with junk foods would seem to be consistent with the warning to eat what is good.
Many people do not often eat what is good. Many eat too many chemically-laced, highly-processed foods. Many eat a lot of white bread, which is really not real bread, as it has the wheat germ and other natural components removed. This makes an inferior product which then is sprayed with synthetic B vitamins and other "nutrients" to "fortify" it. If you notice "B vitamins" added to "fortify" refined grain products or in so-called "natural" vitamin supplements (like thiamin mononitrate, thiamin HCL, folic acid, pantothenic acid, pyridoxine hydrochloride, cyanocobalamin), realize that these are basically petroleum derivatives and are not the same form of vitamins that are actually found in real, natural, food (see also the new animation: Vitamin Tricks: Are your vitamins really food or something else?).
But most in Westernized areas consume the synthetics, chemicals, and refined grains. And that seems to be up because of the coronavirus lockdowns.
People should try to eat real, not artificial, foods. Soda consumption should be almost non-existent, essentially a very rare treat. People should not drink sodas every day.
And while they do not like to believe this, almost all obese people also need to eat less.
That being said, losing weight can be very, very difficult. But real Christians should believe the following:
13 I can do all things through Christ who strengthens me. (Philippians 4:13)
With prayer and proper determination, breaking away from being obese can happen.
Obesity is a multi-factorial problem, with many causes. Some are environmental, some are social, and some are personal. The fact that many foods do not contain the amount of nutrients they should is also a factor.
The rates of obesity show that the USA and UK have major problems with many things. Consider the following prophecy:
1

But know this, that in the last days perilous times will come:

2

For men will be lovers of themselves, lovers of money, boasters, proud, blasphemers, disobedient to parents, unthankful, unholy,

3

unloving, unforgiving, slanderers, without self-control, brutal, despisers of good,

4

traitors, headstrong, haughty, lovers of pleasure rather than lovers of God, (2 Timothy 3:1-4)
Corporate greed, love of pleasure, and being without self-control can be factors in obesity.
Spending more time around food, working less, and exercising less are also factors.
Several years back, the Continuing Church of God is pleased to announce a video about concerns about eating on our YouTube channel called Bible New Prophecy.
Are there disadvantages to being overweight? Is junk food really bad for you? Does the Bible discuss overeating and/or obesity? Is overeating having an effect on the US military? What are the ramifications of personal and national health for overeating? What should you eat?
Here is a link to our video: Eating Right, Eating Too Much, and Prophecy.
Increased obesity is not good for the USA or any other country.
Some items of possibly related interest may include:
Obesity, processed foods, and the Bible Does the Bible warn about the consequences of being obese? Is overeating dangerous? Is gluttony condemned?
Eating Right, Eating Too Much, and Prophecy This is a video. Are there disadvantages to being overweight? Is junk food really bad for you? Does the Bible discuss overeating and/or obesity? Is overeating having an effect on the US military? What are the ramifications of personal and national health for overeating? What should you eat?
Chimeras: Has Science Crossed the Line? What are chimeras? Has science crossed the line? Does the Bible give any clues?
American foods that gross out foreigners A study done in the Fall of 2014 found out which foods that non-USA Americans considered weird or gross that Americans eat. This video discusses those foods, ingredients in some of those foods, and warns against consuming 'that which is not bread' (Isaiah 55:2). Dr. Thiel also warns about synthetic vitamins and some of the issues associated with them. He also discusses something promoted by the late Seventh-day Adventist, Dr. John Harvey Kellogg.
Ten Simple Rules that Lead to Health Herbert Armstrong gives his opinions on this.
Does God Heal Today? What does the Bible teach? Herbert Armstrong tries to explain this.
Prayer: What Does the Bible Teach? This free booklet contains 28 biblically-based tips on improving the effectiveness of your prayers. This is a pdf. A related two part sermon is available: What Does the Bible Teach About Prayer? and What does the Bible Teach About Prayer (& Healing)?
GMOs and Bible Prophecy What are GMOs? Since they were not in the food supply until 1994, how could they possibly relate to Bible prophecy? Do GMOs put the USA and others at risk? Here are some related videos: GMO Risks and the Bible and GMOs, Lab meat, Hydrogenation: Safe or Dangerous?
Chimeras: Has Science Crossed the Line? What are chimeras?  Has science crossed the line? Does the Bible give any clues? A video of related interest is Half human, half pig: What's the difference?
Four Horsemen of the Apocalypse What do each of the four horseman of the Apocalypse represent? Have they began their ride? Did Jesus discuss the any of this? Might their rides coincide with the "beginning of sorrows? Do they start their ride prior to the Great Tribulation? Did Nostradamus or any other 'private prophets' write predictions that may mislead people so that they may not understand the truth of one or more of the four horseman? There is also a related YouTube video titled The Four Horsemen of the Apocalypse.
Does God Heal Today? What does the Bible teach? Herbert Armstrong tries to explain this.
UK Study Supports Daniel Diet Daniel and his companions looked better eating more vegetables and avoiding strange meats. Has modern science confirmed this?
USA in Prophecy: The Strongest Fortresses Can you point to scriptures, like Daniel 11:39, that point to the USA in the 21st century? This article does. Two related sermon are available: Identifying the USA and its Destruction in Prophecy and Do these 7 prophesies point to the end of the USA?
Who is the King of the West? Why is there no Final End-Time King of the West in Bible Prophecy? Is the United States the King of the West? Here is a version in the Spanish language: ¿Quién es el Rey del Occidente? ¿Por qué no hay un Rey del Occidente en la profecía del tiempo del fin? A related sermon is also available: The Bible, the USA, and the King of the West.
Anglo – America in Prophecy & the Lost Tribes of Israel Are the Americans, Canadians, English, Scottish, Welsh, Australians, Anglo-Saxon (non-Dutch) Southern Africans, and New Zealanders descendants of Joseph? Where are the lost ten-tribes of Israel? Who are the lost tribes of Israel? What will happen to Jerusalem and the Jews in Israel? Will God punish the U.S.A., Canada, United Kingdom, and other Anglo-Saxon nations? Why might God allow them to be punished first? Here is a link to the Spanish version of this article: Anglo-América & las Tribus Perdidas de Israel. Information is also in the YouTube sermons titled Where are the Ten Lost Tribes? Why does it matter? and British are the Covenant People. A short YouTube of prophetic interest may be: Are Chinese threats against Australia for real?
Will the Anglo-Saxon-Celtic Nations be Divided and Have People Taken as Slaves? Will the lands of the United States, United Kingdom, Canada, Australia, and New Zealand be divided? What about Jerusalem? What does Bible prophecy teach? Are there non-biblical prophecies that support this idea? Who will divide those lands? Who will end up with the lands and the people? Here is a link to a video titled Will the USA and other Anglo-nations be Divided and Their People Made Slaves? Here is a related item in the Spanish language ¿Serán divididas las naciones anglosajonas?
British are the Covenant People What do 'British' and 'Britain' mean in Hebrew? Are the descendants of the Anglo-Saxons people of the covenant? Does the British royal family connect to the throne of David? What does the Bible teach? What does history show us? Is there any DNA evidence related to British-Israelism? When did Christianity make it to the British Isles? Could Jeremiah have made it to the British Isles? What type of Christians made it to the British Isles? Did the last King of England believe in British Israelism?
Canada in Prophecy: What Does Bible Prophecy, Catholic Prophecy, and other Predictions Suggest About the Future of Canada? There are prophecies that suggest involvement with Canada. And many are not positive about its future. A sermon of related interest is also available: Canada in Prophecy.
Australia and New Zealand in Prophecy Do biblical prophecies help explain the wealth blessings for Australia and New Zealand? Might cursings from disobedience come in the 21st century? Here is a link to a related sermon: Australia and New Zealand: Origins and Prophecy.
The 'Lost Tribe' of Reuben: France in Prophecy? What is the origin of this in France? What is prophesied to happen to them? A two-part sermon related to history and prophecy is available online: The 'Lost Tribe' of Reuben and France and Prophecy.
Ten clues tying Belgium and Luxembourg with the tribe of Asher Who did some in Belgium and Luxembourg descend from?
Ten clues tying Zebulun with the Dutch Who did some in the Netherlands descend from?
Ten Prophetic Clues Concerning Naphtali – Sweden Do the Swedes have any ties to the biblical tribe of Naphtali? Some think so
'Ten Prophetic Clues Concerning Dan – the Irish' Not part of the '144,000' Could the Irish and Danes have descent from the tribe of Dan?
COVID 19 is NOT the End, but could it be TEOTWAWKI? The novel coronavirus called COVID-19 is wreaking havoc around the world. Many states of the USA as well as countries in Europe are on lockdown with shelter in place /shelter in residence requirements. In France, a form is required when you are not at your house. In Spain, drones are being used to warn people who are outside to got back to their homes–does that bring up feelings of 'Big Brother'? Italy, France, and other areas are using police and/or military force to encourage people to stay inside. According to the Bible could this be the end? If not, what has to happen first? Have the second and third of the four horsemen of the Apocalypse started their ride? Could COVID-19 be the fourth horseman? Why or why not? Could we be seeing The End of the World as We Know It (TEOTWAWKI) like the R.E.M.'s 1987 single song discussed? Do Christians need to fear? What did Jesus teach? What did the Psalmist teach? This is a video. Here is a link to a version in the Spanish language: Corona 19 no es el final PERO es el TEOTWAWKI.
COVID-19 Leading to 666? The novel coronavirus of Wuhan, China fame, is now called COVID-19. It has also been called the 'Coronapocalypse.' Does COVID-19 have any prophetic ramifications? What did Jesus teach about pestilences and sorrows in the Olivet prophecy in Matthew 24? Could COVID-19 be the ride of the fourth horseman of the Apocalypse? Why was this type of disease expected according to the O. Here is a link to a version in the Spanish language: ld Testament prophecies in Deuteronomy and Leviticus? What has the US Centers for Disease Control warned about? What has the CDC reported about the flu? Were there lessons about fear and infections in the 2011 movie 'Contagion'? Because of COVID-19, the World Health Organization (WHO), nation of Iran, and certain French locations are telling people not to use cash, but instead electronic forms of payment. The US Federal Reserve is now quarantining money repatriated from Asia to reduce the potential spread of the coronavirus on US currency bills. Is COVID-19 worse than we have been told or could this all be a 'false flag' event to encourage people to move towards a cashless society? If the thousands of deaths associated with COVID-19 are pushing parts of the world towards cashlessness, how much more likely will the ride of the fourth horseman and over a billion human deaths motivate people to move to making electronic payments that can be monitored? The Bible tells of a soon coming society that controls buying and selling to force allegiance to a coming European Beast power, known as 666 (Revelation 13:16-18). Does the 'great tribulation' begin before ride of the fourth horseman or with the opening of the fifth seal of Revelation 6? Do the words of Jesus helps us better understand the sequence of the four horsemen of the Apocalypse and the start of the Great Tribulation? Will the ride of the fourth horseman help lead to the rise of 666? Is that ride very close? Dr. Thiel addresses these issues and more in this video. Here is a link to a version in the Spanish language: El COVID-19 ¿Conduce al 666?