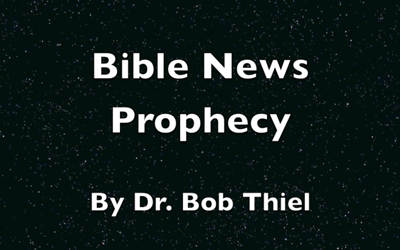 The Continuing Church of God is pleased to announce our latest video on our Bible New Prophecy YouTube channel:
Shortly after a statue of 'the Lady of Lourdes' was removed from a church in Alta Gracia, Argentina in August 2011, there have been reports that there is a three-dimensional image of the statue that people can see. People see it from a distance, but the image vanishes when they get closer. Various ones have confirmed that there is nothing physically in the space, hence many are claiming that this is 'Mary' appearing.  At least tens of thousands have seen this?  Is this Mary the mother of Jesus?  The church leaders call it a 'sign.' Could this 'sign' be a warning (cf. 2 Thessalonians 2:9-12)?
A written article of related interest is: Phantom statue of 'Our Lady of Lourdes' appearing in Alta Gracia, Argentina.
Here is a link to our video: Marian wonder in Argentina?
Some items of possibly related interest may include:
Mary, the Mother of Jesus and the Apparitions Do you know much about Mary? Are the apparitions real? What happened at Fatima? What might they mean for the rise of the ecumenical religion of Antichrist? Are Protestants moving towards Mary? How do the Eastern/Greek Orthodox view Mary? How might Mary view her adorers? Here is a link to a YouTube video Marian Apparitions May Fulfill Prophecy.
Satan's Plan Does Satan have a plan? What is it? Has it already been successful? Will it be successful in the future? Here are links to a two-part sermon series: What are Some of the Parts of Satan's Plan? and Satan's Plan is More Dramatic than Many Realize.
Mystery of Civilization Why is civilization like it is? How will it end? What will replace it?Here is a link to a related sermon titled: Mystery of Civilization and How it Will End.
Why Should American Catholics Fear Unity with the Orthodox? Are the current ecumenical meetings a good thing or will they result in disaster? Is doctrinal compromise good? Here is a link to a related video Should you be concerned about the ecumenical movement?
Beware: Protestants Going Towards Ecumenical Destruction! What is going on in the Protestant world? Are Protestants turning back to their 'mother church' in Rome? Does the Bible warn about this? What are Catholic plans and prophecies related to this? Is Protestantism doomed? See also World Council of Churches Peace Plan.
Will the Interfaith Movement Lead to Peace or Sudden Destruction? Is the interfaith movement going to lead to lasting peace or is it warned against? A video of related interest could be Do You Know That Babylon is Forming?
Pope Francis and the Devil's Unity Pope Francis has spoken about unity and his ecumenical agenda. He has also claimed the devil is "the father of division. He is the one who always divides." Is that true? Pope Francis prayed for 'Mary' to unite Christians–is that something that the Bible teaches? Patriarch Bartholomew of Constantinople has called those opposed to his ecumenical efforts "unacceptably fanatical." Does the Bible teach that true Christian unity comes before or after Jesus returns? Is there a Babylonian unity that the Bible warns against? What is the Devil's unity? Might 'Mary' be used to set up the time of the final Antichrist? This is a video.
Pope Francis: Could this Marian Focused Pontiff be Fulfilling Prophecy? Pope Francis has taken many steps to turn people more towards his version of 'Mary.' Could this be consistent with biblical and Catholic prophecies? This article documents what has been happening. There is also a video version titled Pope Francis: Could this Marian Focused Pontiff be Fulfilling Prophecy?
Feast of the Immaculate Conception? Did early Christians teach Mary had an immaculate conception and led a sinless life?
Origin of the Marian Dogmas: Where Do Catholic Scholars Say The Four Dogmas of Mary Came From?
Assumption of Mary Did Mary die? Was she taken to heaven on August 15th? What is known? What does the Bible show?
What Did the Early Church Teach About Idols and Icons? Did Catholic and Orthodox "saints" endorse or condemn idols and icons for Christians?
Fatima Shock! What the Vatican Does Not Want You to Know About Fatima, Dogmas of Mary, and Future Apparitions. Whether or not you believe anything happened at Fatima, if you live long enough, you will be affected by its ramifications (cf. Isaiah 47; Revelation 17). Fatima Shock! provides concerned Christians with enough Catholic-documented facts to effectively counter every false Marian argument. In addition to the print version, there is a Kindle version of Fatima Shock! which you can acquire in seconds.
Where is the True Christian Church Today? This free online pdf booklet answers that question and includes 18 proofs, clues, and signs to identify the true vs. false Christian church. Plus 7 proofs, clues, and signs to help identify Laodicean churches. A related sermon is also available: Where is the True Christian Church? Here is a link to the booklet in the Spanish language: ¿Dónde está la verdadera Iglesia cristiana de hoy?
Continuing History of the Church of God This pdf booklet is a historical overview of the true Church of God and some of its main opponents from c. 31 A.D. to 2014. Two related sermon links would include Continuing History of the Church of God: c. 31 to c. 300 A.D. and Continuing History of the Church of God: 4th-16th Centuries. In Spanish: Marque aquí para ver el pdf folleto: Continuación de la Historia de la Iglesia de Dios.
CCOG.ORG Continuing Church of God The group striving to be most faithful amongst all real Christian groups to the word of God.
CCOG.ASIA We in the Continuing Church of God also have the url www.ccog.asia which has a focus on Asia and has various articles in Mandarin Chinese as well as some in English, plus some items in other Asian languages. 我们在继续神的教会也提供此网址 www.ccog.asia, 关注于亚洲并且有各种各样的中英文文章,其中一些用菲律宾语翻译的文章也正在进行中,准备添加到这个网站中。 Here is a link to our Statement of Beliefs in Mandarin Chinese 继续神的教会的信仰声明.
CCOG.IN This is a website targeted towards those of Indian heritage. It has a link to an edited Hindi translation of The Mystery of the Ages and is expected to have more non-English language materials in the future.
CCOG.EU This is a website targeted toward Europe. It has materials in more than one language (currently it has English, Dutch, and Serbian, with links also to Spanish) and it is intended to have additional language materials added.
CCOG.NZ This is a website targeted towards New Zealand and other British-descended dominated lands.
CDLIDD.ES La Continuación de la Iglesia de Dios. This is the Spanish language website for the Continuing Church of God and has articles in español/castellano.
PNIND.PH Patuloy na Iglesya ng Diyos. This is the Philippines website Continuing Church of God. It has information in English and Tagalog.
Bible News Prophecy channel. Dr. Thiel has produced many YouTube videos for the BibleNewsProphecy channel. And you can find them at that channel.