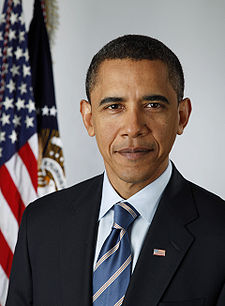 A writer of a Wall Street Journal piece claims that US President Barack Obama will compromise on everything, except perhaps federal-funding for abortion, to get his medical-care bill passed:
Abortion And the Health Bill

It's now becoming clear that Barack Obama is willing to put everything on the table in order to be the president who passes health-care reform. Everything, that is, except a ban on federal funding for abortion.

http://online.wsj.com/article/SB20001424052748703862704575100091815276712.html
Of course, if Barack Obama changes his position to allow increased abortion funding this is a compromise.  But not one that those who truly believe the Bible would support.  And this would not be the first time that he supported government funding for abortions.
Some items of possibly related interest may include:
Abortion, the Bible, and a Woman's Right to Choose Do you know what the Bible teaches on this? Has the Roman Catholic Church allowed abortions? What about the Living Church of God?
Prophecies of Barack Obama? Eight reasons why Barack Obama is apocalyptic and eight reasons why Barack Obama is not the Antichrist. This article includes many biblical and non-biblical prophecies, from around the world, that seem to discuss Barack Obama. Did Nostradamus predict Barack Obama dealing with the Antichrist?  Might Barack Obama set the stage for the kings of the North and South as at least one Shiite prophecy suggests?  This is the longest and most complete article on this page on Barack Obama prophecies. Read it and decide for yourself if President Obama seems to be fulfilling various prophecies.
Barack Obama, Prophecy, and the Destruction of the United States Some claim that Barack Obama is the prophesied "son of Kenya", based up an early 20th century writing.