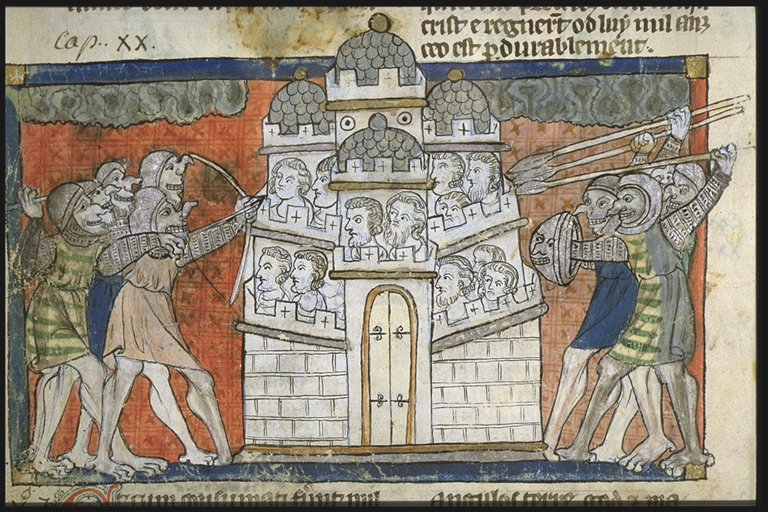 19th Century Depiction of Gog & Magog battle (Wikipedia)

Breaking Israel News reported the following:
Russia Now 10th Country Hit by Major Earthquake in 2020: Is it part of Gog-Magog?

March 25, 2020

Since the coronavirus began to spread at the end of last year, a wave of earthquakes is ranging around the world …

Russia – Japan

A 7.5 magnitude earthquake hit off the coast of Russia near the Kuril islands that lay off the coast of Japan on Tesday, setting off a tsunami warning. …

Croatia

On Sunday at 6:00 AM,Croatia's capital city of Zagreb was hit by a 5.3 tremor, the most powerful earthquake the region had felt in over 120 years. …

Oklahoma, USA

Somewhat less drastic though no less alarming, a series of seven small tremors shook Oklahoma over the course of 24-hours. …

Iran, Manila, Japan and Mexico

In the end of December, just as the coronavirus was beginning to spread outside of China, an earthquake shook Iran's only nuclear reactor.One week later, three major earthquakes hit in Manila, Japan, and Mexico.

Turkey

One month later, an earthquake hit Turkey, killing at least 36 people and injuring over 1,600. Over 400 aftershocks were recorded before the earth subsided. …

Israel

While most of these earthquakes shook seismically active regions it should be noted that Israel, sitting on the Syrian-African rift, has also experienced several tremors in the past year. These quakes have been far more gentle. The holy land has experienced over 30 tremors since the beginning of the year but only one, a mile 3.8 shaker off the coast of Haifa, was felt by Israelis.

This is significant as the pre-Messiah war of Gog and Magog is prophesied to be accompanied by earth-changing earthquakes.

On that day, when Gog sets foot on the soil of Yisrael—declares Hashem—My raging anger shall flare up.For I have decreed in My indignation and in My blazing wrath: On that day, a terrible earthquake shall befall the land of Yisrael. The fish of the sea, the birds of the sky, the beasts of the field, all creeping things that move on the ground, and every human being on earth shall quake before Me. Mountains shall be overthrown, cliffs shall topple, and every wall shall crumble to the ground. Ezekiel 38:18-20

There is no doubt that volcanic activity is on the rise.

Volcanoes are explicitly mentioned by the prophets as playing a role in the end of days, preparing the world by burning away impurities as a crucible is used in metallurgy to purify metal.

" And I will bring the third part through the fire and will refine them as silver is refined and will try them as gold is tried; they shall call on My name and I will answer them; I will say: 'It is My people' and they shall say: 'Hashem is my God.' Zechariah 13:9

https://www.breakingisraelnews.com/147571/russia-is-now-the-10th-country-to-be-rocked-by-an-earthquake-in-2020/
Yes, there have been volcanic issues and earthquakes. Yes, they are prophesied.
Notice the following about earthquakes and troubles:
8 … And there will be earthquakes in various places, and there will be famines and troubles. These are the beginnings of sorrows. (Mark 13:8)
A supervolcanic eruption could cause major "troubles." An earthquake could trigger this. Volcanic eruptions spew out melted elements and can cause much destruction.
While in New Zealand, we made a video about this while I was standing on top of a supervolcano:
Are supervolcanoes, such as Yellowstone in the USA or various ones in New Zealand a real threat? If so, what type of threat? Are supervolcano issues consistent with biblical prophecies? If so, which ones? Could the eruption of a supervolcano make the USA, New Zealand, or other lands vulnerable to takeover in the Great Tribulation (Matthew 24:21). Dr. Thiel answers these questions while standing atop a supervolcano in a geothermal area of Rotorua, New Zealand.

Here is a link to our video: Are supervolcanoes a real threat?
But what about the recent earthquakes and volcanic problems?
What is happening now is not related to Ezekiel 38.
Let us look at what the Bible actually teaches:
1 Now the word of the Lord came to me, saying, 2 "Son of man, set your face against Gog, of the land of Magog, the prince of Rosh, Meshech, and Tubal, and prophesy against him, 3 and say, 'Thus says the Lord God: "Behold, I am against you, O Gog, the prince of Rosh, Meshech, and Tubal. 4 I will turn you around, put hooks into your jaws, and lead you out, with all your army, horses, and horsemen, all splendidly clothed, a great company with bucklers and shields, all of them handling swords. 5 Persia, Ethiopia, and Libya are with them, all of them with shield and helmet; 6 Gomer and all its troops; the house of Togarmah from the far north and all its troops — many people are with you.

7 "Prepare yourself and be ready, you and all your companies that are gathered about you; and be a guard for them. (Ezekiel 38:1-7)
Verses 1-7 talk about a group getting ready to battle. Various nations such as Russia, Iran, Asians, and others are included here.
What does the Bible actually teach about the timing? Notice the next two verses from Ezekiel 38:
8 After many days you will be visited. In the latter years you will come into the land of those brought back from the sword and gathered from many people on the mountains of Israel, which had long been desolate; they were brought out of the nations, and now all of them dwell safely. 9 You will ascend, coming like a storm, covering the land like a cloud, you and all your troops and many peoples with you."
Verses 8-9 refer to a regathering of Israel. Why do certain prophecy watchers say that it is for now?
In addition to misapplications of scripture by some rabbinical writers, some Protestants believe that the creation of the nation of Israel in 1948 fulfills verse 8. Yet, this is not really the fulfillment for several reasons (watch also the video Israel, 1948, and Prophecy).
One reason is that even today most Jews do not live in the nation of Israel. The Jewish diaspora is scattered throughout the world. But the other reason is that many do not realize that there are multiple millions of the descendants of Israel that are not of the tribe of Judah. The Bible shows that Israel split into the kingdoms of Judah and Israel after the reign of Solomon and that later the ten tribes that were part of Israel (cf. 1 Kings 11:31,35; 12:16-17; 12:20-23) were carried into captivity (2 Kings 17:21-23). Those tribes represent hundreds of millions of people currently alive, and as there are less than 6,000,000 Jews in Israel, most simply have not been regathered (more information on the tribes of Israel is in the article Anglo – America in Prophecy & the Lost Tribes of Israel).
Furthermore, pay close attention to the part of verse 8 about people dwelling safely. That is NOT the case in Israel today.
Additionally, notice verses 10-13:
10 'Thus says the Lord God: "On that day it shall come to pass that thoughts will arise in your mind, and you will make an evil plan: 11 You will say, 'I will go up against a land of unwalled villages; I will go to a peaceful people, who dwell safely, all of them dwelling without walls, and having neither bars nor gates' — 12 to take plunder and to take booty, to stretch out your hand against the waste places that are again inhabited, and against a people gathered from the nations, who have acquired livestock and goods, who dwell in the midst of the land. 13 Sheba, Dedan, the merchants of Tarshish, and all their young lions will say to you, 'Have you come to take plunder? Have you gathered your army to take booty, to carry away silver and gold, to take away livestock and goods, to take great plunder?'"'
Israel has its walls and "iron dome" and military weaponry. Notice that it is against a 'peaceful people' in unarmed villages that the prince of Rosh is going against. This cannot happen until AFTER the return of Jesus. Furthermore, there simply is not a plan to take a lot of gold and silver out of Israel right now by the power of the far north, nor does the current nation of Israel have enough of it to likely justify an attack for that purpose (unless perhaps some hidden gold/silver mines or remaining treasure of David).
Notice the following:
Israel holds no gold reserves at all, according to a Bank of Israel spokesman. (Kopf S. Jerusalem of Gold. Jerusalem Post, February 16, 2011. http://www.jpost.com/Jerusalem-Report/Israel/Jerusalem-of-Gold viewed 07/21/14)

Israel Gold Reserves

1950 – 2018 | Monthly | USD mn | CEIC Data

Israel's Gold Reserves was reported at 0.000 USD mn in Feb 2019. https://www.ceicdata.com/en/indicator/israel/gold-reserves accessed 09/16/19
According to Index Mundi, the nation of Israel was not among the top 48 producers of silver in the world, so its supply of this would also seem to be limited–it also confirmed that Israel does not have gold reserves (though there is some gold and silver in coins, etc. in Israel). Israel in the early 21st century is NOT the target of Ezekiel 38.
Notice also that Ezekiel was further inspired to write:
14 "Therefore, son of man, prophesy and say to Gog, 'Thus says the Lord God: "On that day when My people Israel dwell safely, will you not know it? 15 Then you will come from your place out of the far north, you and many peoples with you, all of them riding on horses, a great company and a mighty army. 16 You will come up against My people Israel like a cloud, to cover the land. It will be in the latter days that I will bring you against My land, so that the nations may know Me, when I am hallowed in you, O Gog, before their eyes." (Ezekiel 38:14-17)
So, a power from the far north, which would seem to have to be Russian-led as it is the only major military power in the far north now, and may be the only one also in the future, will come. But again, notice that this happens when Israel is dwelling safely.
Therefore, it is not correct to conclude that what is happening now is a fulfillment of Ezekiel 38:18-20.
Notice the following observation by the old Worldwide Church of God:
The events of Ezekiel 38 and 39 are without question still future – for the "latter days" (38: 16) and "latter years" (38:8). Moreover, Ezekiel 38:14 describes the time setting as being "in that day when my people of Israel dwelleth safely." This is certainly not the situation in the State of Israel to- day! The Israel described by Ezekiel is a nation that dwells in security, in unwalled villages, totally unprepared for war (38:8, 11, 14). (Southeast Asia in Prophecy. Ambassador College Press, 1985)
And while Ezekiel 38 does mention Russia and Iran, the tiny nation of Israel is not now a "land of unwalled villages" with "a peaceful people who dwell safely" (Ezekiel 38:10-11). We are not particularly close to the fulfillment of Ezekiel 38. Those who believe otherwise are in error.
Notice now Revelation 20:7-10:
7 Now when the thousand years have expired, Satan will be released from his prison 8 and will go out to deceive the nations which are in the four corners of the earth, Gog and Magog, to gather them together to battle, whose number is as the sand of the sea. 9 They went up on the breadth of the earth and surrounded the camp of the saints and the beloved city. And fire came down from God out of heaven and devoured them.
The above clearly takes place after the millennium is over.
That battle is NOT for our time.
It also does not precede the coming of the Messiah.
The Messiah came and will come again, but the Gog-Magog conflict of Ezekiel 38 does not happen until after Jesus' second coming.
Related to Jesus and prophecy, more is in our free online book, Proof Jesus is the Messiah. This free book has over 200 Hebrew prophecies which were fulfilled by Jesus, and has many quotes from Jewish sources that point to Jesus being the Messiah which the Jews would understand if they would simply believe certain of their writings and not accept those that improperly dismiss Jesus' Messiahship.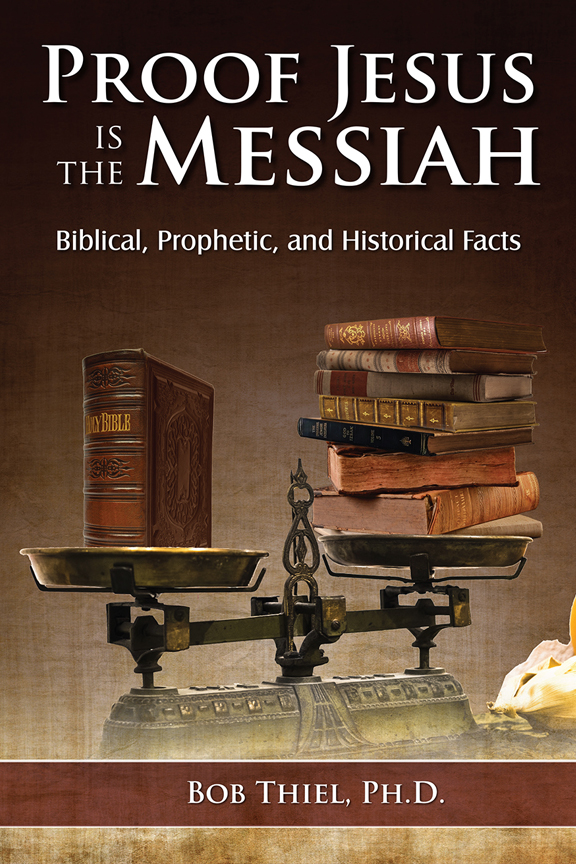 Here is a link to the free online book: Proof Jesus is the Messiah.
Related to the Jewish refusal to accept Jesus, the Continuing Church of God also put together this sermon on its ContinuingCOG channel:
There are over 200 prophecies and other statements in the Hebrew scriptures that the New Testament shows that Jesus fulfilled. So, why aren't all the religious Jews Christians? Are reasons given by various Jews, including the Jewish Encyclopedia valid? Is there any insight from the Dead Sea Scrolls? Does the Old Testament as well as Jewish writings not part of the Hebrew scriptures support the idea that Jesus was born, did miracles, suffered for sins, was executed, and resurrected in three days? Did Jesus come when the Messiah was supposed to come? Did things happen to the Temple, the Day of Atonement, and the Sanhedrin that should give Jews reasons to conclude Jesus was the prophesied Messiah? Dr. Thiel provides answers to this from the Bible as well as many ancient Jewish writings.
Here is a link to the sermon: Why Don't Jews Accept Jesus?
There really is a lot of proof as to why Jews and non-Jews should accept Jesus as the Messiah (see also the free online book Proof Jesus is the Messiah).
As far as when Jesus can return, many early Christians believed in a 6,000/7,000 year plan. If the 6,000 years ends 2,000 years after Jesus began His ministry, His return would be 2026 or 2027.
Presuming 'the last days' began no later than Pentecost 30/31 A.D. (cf. Acts 2:1,17), Jesus' return would be 2030 or 2031.
In Matthew 24, Mark 13, and Luke 21, Jesus said to look for various signs.
But as many of the signs that Jesus pointed to are in progress, it is obvious that we are getting closer to His return. And because certain events have not happened, 2026 seems not possible.
For more information, check out the articles When Will the Great Tribulation Begin? and Does God Have a 6,000 Year Plan? What Year Does the 6,000 Years End?
Some Protestant prophecy watchers believe that Iran will, prior to the millennium, align with Russia to invade Israel in order to fulfill Ezekiel 38. However, since that prophecy is not fulfilled in this age (it is for the 'latter days,' which comes well after Jesus returns), that is not the case. Some others have also claimed that the 'Bible Code' tells of it for this age. That is also not the case. Related to that the Continuing Church of God put together the following videos on our Bible News Prophecy YouTube channel:
Is what is going on with Russia, Iran, and Syria predicted in the Bible Code? Is Rabbi Matityahu Glazerson's interpretation of the year and passages in Deuteronomy 4 correct? Is a 'cruel taskmaster from Iran prophesied to rule Israel? Is Joel Richardson's view of Ezekiel 38 correct? Is Russia the power in the 'far north' of Ezekiel 38? Is Russia the prophesied King of the North? What will happen to Iran? Does the Bible teach that Damascus, Syria will be destroyed. Dr. Thiel answers these questions and more.
In April and September 2018, there were meetings involving top leaders of Russia, Iran, Syria, and Turkey. Some Protestant prophecy watchers have suggested that the meeting of these leaders could be a prelude to what is known as the Gog and Magog war as discussed in Ezekiel 38. Some have claimed that this battle must take place before 'Armageddon' and before Jesus returns. Some have wondered if the Gog/Magog war is Armageddon. Some believe that the existence of the modern State of Israel means the fulfillment of Ezekiel 38 is soon. Is that possible? Does the modern state of Israel currently meet the criteria needed for Ezekiel 38 to be fulfilled? While many agree that the lands occupied by Russia and Iran are involved, are assertions about Turkey being identified as Togarmah possible or in serious error? Will the Gog/Magog war be soon or is it for a time far into the future? Dr. Thiel addresses these issues and more.
Here is a link to our sermonette video: Russia, Iran, Syria, & the Bible (Code). Here is a link to the sermonette video: Ezekiel 38 Gog and Magog War: Is it Soon?
Anyway, yes there have been earthquakes and volcanic concerns.
Yes, the end is getting closer.
But, no, this is NOT related to Gog and Magog of Ezekiel 38.
In the Continuing Church of God, "We have also a more sure word of prophecy; whereunto ye do well that ye take heed, as unto a light that shineth in a dark place, until the day dawn, and the day star arise in your hearts:" (2 Peter 1:19, KJV).
Some items of possibly related interest may include:
Earthquakes Today and Bible Prophecy This article has historical, technical, and biblical information about earthquakes. It also explains what did Jesus teach about earthquakes and how the Bible describes "the big one" (as well as when it is expected).
Ezekiel 38: For Russia & Iran in Our Day? Is Ezekiel 38 about to be fulfilled? A related video is available titled Ezekiel 38: For Russia, Ukraine, & Iran Now? Another could be Russia, Iran, Syria, & the Bible (Code).
Why Prophecy? Why is so much of the Bible devoted to prophecy? Some question or downplay the role of prophecy. This article gives some of the biblical reasons what it is important and explains why the world cannot end (the Great Tribulation will not start) until after biblically-required events occur.
How to Understand Prophecy This is the late Herbert W. Armstrong's overview on understanding prophecy.
Why Be Concerned About False and Heretical Leaders? There have been many false leaders–here is some of why you should be concerned about them. Here is a related article in the Spanish language ¿Por qué estar preocupado acerca de falsos y heréticos líderes?
Does the CCOG have the confirmed signs of Acts 2:17-18? Does any church have the confirmed dream and prophetic signs of Acts 2:17-18? Should one? Here is a link in the Spanish language: ¿Tiene la CCOG confirmadas las señales de Hechos 2: 17-18? Here is a link in the French language: Est-ce que l'Église Continue de Dieu confirme les signes d'Actes 2:17-18?
Church of God Leaders on Prophets Have there been prophets throughout the church age? Are any supposed to be around in the last days? What have COG leaders stated or written about prophets? Here is a link to a related sermon: Church of God Leaders on Prophets.
How To Determine If Someone is a True Prophet of God There are many false prophets. How can Christians determine who is a true prophet? There is also a sermon-length video titled How to determine if someone is a true prophet of God. Here is a related link in Spanish/español: ¿Cómo determinar si alguien es un verdadero profeta de Dios?
Weather Blessings and Sorrows Are weather problems a warning? What should be done? What does the Bible teach about weather? What about floods, droughts, heat, earthquakes, tornadoes, and solar storms? Here is a related YouTube video Does God Use Weather? A related item in the Spanish language would be Bendiciones y maldiciones del clima.
Did The Early Church Teach Millenarianism? Was the millennium (sometimes called chiliasm) taught by early Christians? Who condemned it? Will Jesus literally reign for 1000 years on the earth? Is this time near? Two related sermons are available Millennial Utopia and The Millennium.
Does God Have a 6,000 Year Plan? What Year Does the 6,000 Years End? Was a 6000 year time allowed for humans to rule followed by a literal thousand year reign of Christ on Earth taught by the early Christians? Does God have 7,000 year plan? What year may the six thousand years of human rule end? When will Jesus return? 2027 or 20xx? There is also a video titled 6000 Years: When will God's Kingdom Come? Here is a link to the article in Spanish: ¿Tiene Dios un plan de 6,000 años?
When Will the Great Tribulation Begin? 2020, 2021, or 2022? Can the Great Tribulation begin today? What happens before the Great Tribulation in the "beginning of sorrows"? What happens in the Great Tribulation and the Day of the Lord? Is this the time of the Gentiles? When is the earliest that the Great Tribulation can begin? What is the Day of the Lord? Who are the 144,000? Here is a version of the article in the Spanish language: ¿Puede la Gran Tribulación comenzar en el 2020 o 2021? ¿Es el Tiempo de los Gentiles? You can also see the English language sermon videos: The Great Tribulation from the Mount of Olives and Can the Great Tribulation begin before 2020? A shorter and newer video is: Could the Great Tribulation Begin in 2020?
The Times of the Gentiles Has there been more than one time of the Gentiles? Are we in it now or in the time of Anglo-America? What will the final time of the Gentiles be like? A related sermon is available and is titled: The Times of the Gentiles.
Armageddon Who is involved and when will this gathering happen? Here is also a video from Dr. Thiel, from Tel Megiddo in Israel: Armageddon. Other videos include: Armageddon Will it come on Trump's watch?, Iraq, Armageddon, & Prophecy, Freemasonry, Armageddon, and Rome, Is China paving roads to Armageddon?, and Jordan, Petra, and Armageddon.
Four Horsemen of the Apocalypse What do each of the four horseman of the Apocalypse represent? Have they began their ride? Did Jesus discuss the any of this? Might their rides coincide with the "beginning of sorrows? Do they start their ride prior to the Great Tribulation? Did Nostradamus or any other 'private prophets' write predictions that may mislead people so that they may not understand the truth of one or more of the four horseman? There is also a related YouTube video titled The Four Horsemen of the Apocalypse.
World War III: Steps in Progress Are there surprising actions going on now that are leading to WWIII? Might a nuclear attack be expected? Does the Bible promise protection to all or only some Christians? How can you be part of those that will be protected? A related video would be Is World War III About to Begin? Can You Escape?
Fourth Horseman of the Apocalypse What is the pale horse of death and pestilences? What will it bring and when? Some related videos may include Amphibian Apocalypse: Threat to Humans? and Zombie Deer Disease is Here! Are the 10 Plagues on Egypt Coming? Here is a version of the article in Spanish: El cuarto jinete de Apocalipsis, el caballo pálido de muerte y pestilencia.
Proof Jesus is the Messiah This free book has over 200 Hebrew prophecies were fulfilled by Jesus. Plus, His arrival was consistent with specific prophecies and even Jewish interpretations of prophecy. Here are links to seven related sermons: Proof Jesus is the Messiah, Prophecies of Jesus' birth, timing, and death, Jesus' prophesied divinity, 200+ OT prophecies Jesus filled; Plus prophecies He made, Why Don't Jews Accept Jesus?, Daniel 9, Jews, and Jesus, and Facts and Atheists' Delusions About Jesus. Plus the links to two sermonettes: Luke's census: Any historical evidence? and Muslims believe Jesus is the Messiah, but … These videos cover nearly all of the book, plus have some information not in the book.
The Gospel of the Kingdom of God This free online pdf booklet has answers many questions people have about the Gospel of the Kingdom of God and explains why it is the solution to the issues the world is facing. Here are links to three related sermons: The World's False Gospel, The Gospel of the Kingdom: From the New and Old Testaments, and The Kingdom of God is the Solution.