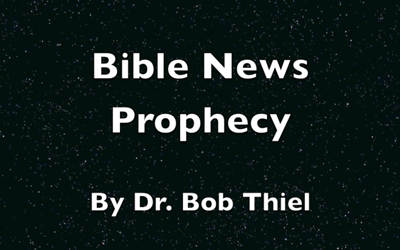 The Continuing Church of God is pleased to announce our latest video on our Bible New Prophecy YouTube channel:
The Bible speaks about conflict involving various ones in 38th chapter of Ezekiel. Places specifically mentioned chapter 38 in translations of the ancient Hebrew include Gog, Magog, Rosh, Meshech, Tubal, Gog, Persia, Ethiopia, Libya, Gomer, the house of Togarmah, Sheba, Dedan, and the merchants of Tarshish.  Do these prophecies involve Russia, Ukraine, or Iran? Is this World War III? What about various ones in Asia? Some say that the events in Iran, Ukraine, Russia and elsewhere are leading to a very soon fulfillment? Is this prophecy for now or AFTER Jesus returns?  Since Israel is not now dwelling safely without walls, when could this prophecy be fulfilled?
A written article of related interest is titled "Ezekiel 38: For Russia & Iran in Our Day?"
Here is a link to our video: Ezekiel 38: For Russia, Ukraine, & Iran Now?