T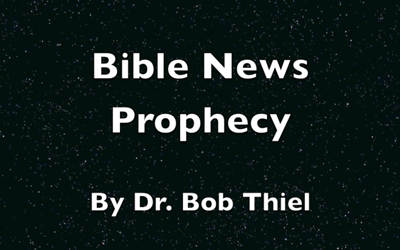 The Continuing Church of God is pleased to announce our latest video on our Bible New Prophecy YouTube channel.
The situation with Iran has been in the news a lot this week (e.g. Iran makes nuclear deal that Obama praises: Israel and Saudi Arabia are not pleased).  An 'interim' deal is in place that apparently will allow Iran to tap into some of its foreign bank accounts and/or lift some of the economic sanctions against it.  The deal will mean that Iran will give up some of its older nuclear centrifuges and enriched uranium.  And if you believe Iran and the USA government, it also means that Iran will not be developing nuclear weapons at this time.  In my view, this agreement will allow Iran to continue to perfect its technology so that it will be better able to produce nuclear weapons over time.
Since the Bible does not mention the term 'Iran,' is Iran mentioned in the Bible? If so, by what name or names is it identified? How might Iranian religious beliefs affect its nation's military actions related to Jerusalem. Are the nuclear negotiations and lifting of sanctions against Iran dangerous? Is Iran the King of the South of Bible prophecy? Might Iran be involved in Ezekiel 30:1-9 or Isaiah 22? Might Iran somehow be neutralized?
This week's suggested sermonette is titled: Iran In Prophecy.
Some items of possibly related interest may include:
Iran in Prophecy Is Iran in Bible prophecy? If so, what does the Bible teach? What names, other than Persia, may be used to describe Iran? There is also a YouTube video titled Iran in Prophecy. Here is a related video Iran In Prophecy.
Damascus and Syria in Prophecy Will Bashar Assad hold power as he has it? Does the Bible show that Damascus, the capital of Syria, will be destroyed? What will happen to Syria? Will the Syrians support the final King of the South that the Bible tells will rise up? Which scriptures discuss the rise and fall of an Arabic confederation? Does Islamic prophecy predict the destruction of Syria. This is a YouTube video.
The Arab and Islamic World In the Bible, History, and Prophecy The Bible discusses the origins of the Arab world and discusses the Middle East in prophecy. What is ahead for the Middle East and those who follow Islam? What about the Imam Mahdi? What lies ahead for Turkey, Iran, and the other non-Arabic Muslims? An item of possibly related interest in the Spanish language would be: Líderes iraníes condenan la hipocresía de Occidente y declaran que ahora es tiempo para prepararse para el Armagedón, la guerra, y el Imán Mahdi.