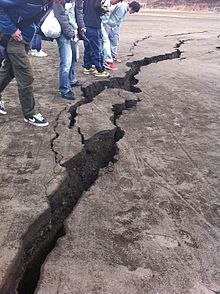 (Choo photo)
A deadly earthquake has hit the Philippines:
October 15, 2013

CEBU, Philippines (AP) — The death toll from a 7.2-magnitude earthquake that struck the central Philippine island of Bohol on Tuesday rose to 93, as rescuers struggled to reach patients in a collapsed hospital. Centuries-old stone churches crumbled and wide areas were without power.

Bohol police chief Dennis Agustin said 77 of the deaths came from the province. At least 15 others died in nearby Cebu province and another on Siquijor Island.

The quake struck at 8:12 a.m. and was centered about 20 miles below Carmen city, where many small buildings collapsed.  http://www.usatoday.com/story/news/world/2013/10/14/quake-philippines/2984405/
Jesus warned about a time earthquakes and troubles:
8 … And there will be earthquakes in various places, and there will be…troubles. These are the beginnings of sorrows. (Mark 13:8)
We may be at this prophetic point as all the earthquakes and other problems that have happened in the past couple of years could be considered as "troubles."
Perhaps the earthquake warnings and weather problems can serve as another wake-up call to people everywhere that the world can change very quickly and that the time to repent is now:
30 Truly, these times of ignorance God overlooked, but now commands all men everywhere to repent, 31 because He has appointed a day on which He will judge the world in righteousness by the Man whom He has ordained. He has given assurance of this to all by raising Him from the dead. (Acts 17:30-31)
There are troubles and repentance is needed.
The Philippines has had earthquakes, floods, and other troubles and is in my prayers.
Some articles of possibly related interest may include:
Earthquakes Today and Bible Prophecy Contains a cool up-to-the-hour update of earthquakes around the world from USGS. It also explains what did Jesus teach about earthquakes and how the Bible describes "the big one" (as well as when it is expected).
Islands and Bible Prophecy What's ahead for islands? What does the Bible prophesy about them?
Just What Do You Mean — Repentance? Do you know what repentance is? Have you truly repented? Repented of what? Herbert W. Armstrong wrote this as a booklet on this important subject.
Weather Blessings and Sorrows Are weather problems a warning? What should be done? Here is a related YouTube video Does God Use Weather?
The Gospel of the Kingdom of God was the Emphasis of Jesus and the Early Church Did you know that? Do you even know what the gospel of the kingdom is all about? True religion should be based upon the true gospel.
Can the Great Tribulation Begin in 2013, 2014, or 2015? Can the Great Tribulation begin today? When is the earliest that the Great Tribulation can begin? What is the Day of the Lord? What is "the beginning of sorrows"? Have we begun or are we about ready for "the beginning of sorrows" to begin.
Does God Have a 6,000 Year Plan? What Year Does the 6,000 Years End? Was a 6000 year time allowed for humans to rule followed by a literal thousand year reign of Christ on Earth taught by the early Christians? Does God have 7,000 year plan? What year may the six thousand years of human rule end? When will Jesus return? 2021 or 20xx?
Physical Preparation Scriptures for Christians. We all know the Bible prophecies famines. Should we do something?
Paglalahad ng Mga Paniniwala ng Patuloy na Iglesya ng Diyos This is the Statement of Beliefs of the Continuing Church of God in Tagalog, the primary language of the Philippines. Here is a link to the first Tagalog edition of the Bible News Prophecy magazine: MGA BALITA NG PROPESIYA NG BIBLIYA January-March 2013 edition.