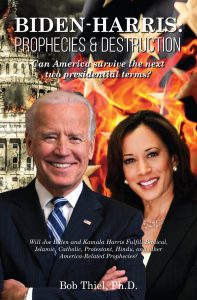 ZeroHedge reported the following:
US & Israel Restart Secret 'Plan B' Talks On Iran As Alternative To Nuke Deal

September 22, 2021

On Wednesday Axios has revealed that secret talks between top Israeli officials and the White House have resumed, which are focused on putting in place "plan B" actions should nuclear talks fail to resume. The talks are said to be between Biden's national security adviser Jake Sullivan and his Israeli counterpart Eyal Hulata.

"This is the first time a top-secret U.S.-Israel strategic working group on Iran has convened since the new Israeli government took office in June," Axios notes.

In August Israeli Defense Minister Benny Gantz had hinted at the plans, which weren't initially confirmed by the US side. Sounding threatening and ominous in statements which was a thinly veiled threat at military action, Gantz said at the time:

"The United States and Israel share intelligence information, and the cooperation with the United States in this field is only getting stronger. We are working with them in order to establish a Plan B and to demonstrate that if there is no deal, other activities will begin…"

When Prime Minister Naftali Bennett was hosted for the first time at the White House in late August, both sides confirmed they would resume the secretive sessions, focused on intelligence planning and 'alternate' scenarios to jointly pursue of nuclear talks fail. https://www.zerohedge.com/geopolitical/us-israel-restart-secret-plan-b-talks-iran-alternative-nuke-deal
Iran will not like delays and expects to get things it wants soon.
But that may not happen–nor are things likely to go like the Biden-Harris Administration hopes.
Notice something from my book Biden-Harris: Prophecies and Destruction related to Iran:
Despite its posturing and relative military strength, Iran will be somehow effectively neutralized (cf. Ezekiel 32:24). This could perhaps be from an attack involving Israel and/or internal civil unrest — this could also include electromagnetic (EMP) or similar weapons used against Iran (Jeremiah 49:34-39).

It is of prophetic interest to note that the small nation of Israel is prophesied to one day be attacked by some that seem to have connection to Iran and its ally Syria (Isaiah 22:1-14). …

Iran may decide to strike out against Israel, and likely Jerusalem (cf. Isaiah 22:7-8) if it determines that it should. If it is frustrated with the Biden-Harris Administration policies or delays, that may very well be a factor in it taking prophesied military action.

Iran has weapons that can cause damage. Furthermore, the U.S.A. itself, as well as the State of Israel, are vulnerable to EMP type attacks and even items such as biological weapons, chemical weapons, terrorism, nuclear weapons, dirty bombs, etc. because of a conflict involving Iran, Syria, and/or others.

But should this attack occur, this would NOT be the final destruction of the U.S.A. Prophetically, Iran would not end up faring well (cf. Ezekiel 32:24-25). (Thiel B. Biden-Harris: Prophecies and Destruction. Nazarene Books, January 2021)
Enough delays in the process, or a result it does not like, may well lead Iran to conclude that a regional war is the best way to deal with domestic and international pressures.
Such a war is consistent with prophesies such as are in Isaiah 22–and may be a factor leading to the 'peace deal' of Daniel 9:27.
We may be in the early stages of the ride of the second horseman of the Apocalypse–that is the horseman that takes peace from the earth.
Talks and/or lack thereof may be interpreted by Iran or Israel as reasons to attack militarily against one another.
A regional war will come to the Middle East and it could be relatively soon.
Some items of possibly related interest may include:
Biden-Harris: Prophecies and Destruction Can the USA survive two full presidential terms? In what ways are Joe Biden and Kamala Harris apocalyptic? This book has hundreds of prophecies and scriptures to provide details. A Kindle version is also available and you do not need an actual Kindle device to read it. Why? Amazon will allow you to download it to almost any device: Please click HERE to download one of Amazon s Free Reader Apps. After you go to your free Kindle reader app (or if you already have one or a Kindle), you can go to: Biden-Harris: Prophecies and Destruction (Kindle) to get the book in seconds.
The 'Peace Deal' of Daniel 9:27 This prophecy could give up to 3 1/2 years advance notice of the coming Great Tribulation. Will most ignore or misunderstand its fulfillment? Here is a link to a related sermon video Daniel 9:27 and the Start of the Great Tribulation. A short video is also available titled Trump's Deal of the Century and Daniel 9 27? Here is a link to something related in the Spanish language: Estados Árabes emiratos unidos y el tratado de paz en el medio este.
Does God Have a 6,000 Year Plan? What Year Does the 6,000 Years End? Was a 6000 year time allowed for humans to rule followed by a literal thousand year reign of Christ on Earth taught by the early Christians? Does God have 7,000 year plan? What year may the six thousand years of human rule end? When will Jesus return? 2028 or or 2031 or 20xx? There is also a video titled 6000 Years: When will God's Kingdom Come? Here is a link to the article in Spanish: ¿Tiene Dios un plan de 6,000 años?
Might the U.S.A. Be Gone by 2028? Are there prophetic reasons to believe that the USA will not last two complete presidential terms? Yes. There is a tradition attributed to the Hebrew prophet Elijah that humanity had 6,000 years to live before being replaced by God's Kingdom. There are scriptures, writings in the Talmud, early Christian teachings that support this. Also, even certain Hindu writings support it. Here is a link to a related video: Is the USA prophesied to be destroyed by 2028?
The Great Tribulation: What Happens First? What events have happened? What are some events that are now happening? And what events need to happen for the Great Tribulation to start? Here is a link to a related sermon video: Counting Down to the Great Tribulation.
When Will the Great Tribulation Begin? 2021, 2022, or 2023? Can the Great Tribulation begin today? What happens before the Great Tribulation in the "beginning of sorrows"? What happens in the Great Tribulation and the Day of the Lord? Is this the time of the Gentiles? When is the earliest that the Great Tribulation can begin? What is the Day of the Lord? Who are the 144,000? Here is a version of the article in the Spanish language: ¿Puede la Gran Tribulación comenzar en el 2020 o 2021? ¿Es el Tiempo de los Gentiles? A related video is: 2021: The Great Tribulation or the Great Reset?
USA in Prophecy: The Strongest Fortresses Can you point to scriptures, like Daniel 11:39, that point to the USA in the 21st century? This article does. Two related sermon are available: Identifying the USA and its Destruction in Prophecy and Do these 7 prophesies point to the end of the USA?
Who is the King of the West? Why is there no Final End-Time King of the West in Bible Prophecy? Is the United States the King of the West? Here is a version in the Spanish language: ¿Quién es el Rey del Occidente? ¿Por qué no hay un Rey del Occidente en la profecía del tiempo del fin? A related sermon is also available: The Bible, the USA, and the King of the West.
Who is the King of the North? Is there one? Do biblical and Roman Catholic prophecies for the Great Monarch point to the same leader? Should he be followed? Who will be the King of the North discussed in Daniel 11? Is a nuclear attack prophesied to happen to the English-speaking peoples of the United States, Great Britain, Canada, Australia, and New Zealand? When do the 1335 days, 1290 days, and 1260 days (the time, times, and half a time) of Daniel 12 begin? When does the Bible show that economic collapse will affect the United States? In the Spanish language check out ¿Quién es el Rey del Norte? Here are links to two related videos: The King of the North is Alive: What to Look Out For and The Future King of the North.
The Great Monarch: Biblical and Catholic Prophecies Is the 'Great Monarch' of Catholic prophecies endorsed or condemned by the Bible? Two sermons of related interest are also available: Great Monarch: Messiah or False Christ? and Great Monarch in 50+ Beast Prophecies.
Jesus Returning, David's Throne, and the Stone of Destiny Will Jesus return to the throne of David? What about the Stone of Scone? Here is a link to a related video: Stone of Destiny and Jesus' Return.
Is the Future King of the South Rising Up? Some no longer believe there needs to be a future King of the South. Might Egypt, Islam, Iran, Arabs, or Ethiopia be involved? Might this King be called the Mahdi or Caliph? What does the Bible say? A YouTube video of related interest may be: The Future King of the South is Rising. Here is a version the Spanish language: ¿Esta Surgiendo el Rey Del Sur?
Iran in Prophecy Is Iran in Bible prophecy? If so, what does the Bible teach? What names, other than Persia, may be used to describe Iran? There is also a related YouTube video titled Iran In Prophecy.