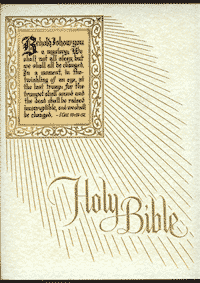 Christianity's Should Observe What Jesus Did

In an email tonight, UCG reported:
Is love all you need?

In Matthew 28:19, 20, Jesus made a powerful statement that we should consider. In verse 20, He commanded His followers to "[teach] them to observe all things that I have commanded you; and lo, I am with you always, even to the end of the age." The Greek word for "observe" means "to watch" or "to keep." Did He command us to keep Christmas or Easter? If we follow in His footsteps, we will "keep" what He kept-and Jesus Christ kept the biblical Holy Days.

To keep these days implies we will "watch" the calendar to anticipate and prepare for them, which is exactly what is done by those who observe the Holy Days. There is great joy while we eagerly await each of the festivals.

Some believe we don't need to observe any days, and only need to have love. But how does one "observe" love? Holy Days are observed, but one does not observe love. The way to love God and our neighbor is explained in 1 John 5:2, 3: "By this we know that we love the children of God, when we love God and keep His commandments. For this is the love of God, that we keep His commandments. And His commandments are not burdensome."
Some articles of possibly related interest may include:
Is God Unreasonable? Some have suggested that if God requires Sabbath-keeping He is unreasonable. Is that true?
Is There "An Annual Worship Calendar" In the Bible? This paper provides a biblical and historical critique of several articles, including one by WCG which states that this should be a local decision. What do the Holy Days mean? Also you can click here for the calendar of Holy Days.
Passover and the Early Church Did the early Christians observe Passover? What did Jesus and Paul teach? Why did Jesus die for our sins?
Melito's Homily on the Passover This is one of the earliest Christian writings about the Passover. This also includes what Apollinaris wrote on the Passover as well.
Should Christians Keep the Days of Unleavened Bread? Do they have any use or meaning now? What is leaven? This article supplies some biblical answers.
UCG and Its Unleavened Bread Study Paper What does the Bible say about eating unleavened bread for seven days? What has UCG officially said about it?
Is Lent a Christian Holiday? When did it originate? What about Ash Wednesday? If you observe them, do you know why?
Why The Living Church of God Does Not Wear Green on St. Patrick's Day Should non-Catholics observe a Catholic holiday?
What Happened in the Crucifixion Week? How long are three days and three nights? Did Jesus die on "Good Friday"? Was the resurrection on Sunday? Do you really know? Who determined the date of Easter?
Did Early Christians Celebrate Easter? If not, when did this happen? What do scholars and the Bible reveal?
The Ten Commandments Reflect Love, Breaking them is Evil Some feel that the ten commandments are a burden. Is that what Jesus, Paul, Peter, James, and John taught?
Was the Commandment to Love the Only Command? Some have stated that John's writings teach this, but is that what the Bible really says?