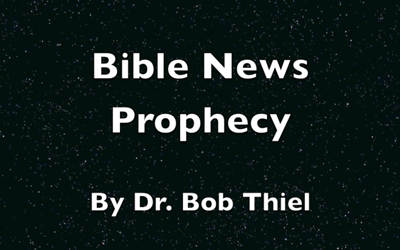 The Continuing Church of God is pleased to announce our latest video on our Bible New Prophecy YouTube channel:
Some cardinals and other members of the Roman Catholic clergy are concerned that Pope Francis has deviated from its traditional positions on matters such as homosexuality, salvation, fornication, remarriage, and other doctrines.  Australian Cardinal George Pell even mentioned 'antipopes' when discussing Pope Francis.  North American Cardinal Raymond Burke has raised many concerns about Francis' pontificate.  Did Catholic saints teach that popes could become heretics?  Will the final pope not be Catholic? Is an ecumenical pontiff possibly the final Antichrist? What do both biblical, and even Roman Catholic, prophecies warn about?  Could Pope Francis be an antipope and final Antichrist?
A written article of related interest is: Australian Cardinal hints Francis could be an antipope; US Cardinal also expresses doubts about Pope Francis.
A written article about Catholic changes is: Which Is Faithful: The Roman Catholic Church or the Continuing Church of God?
Here is a link to our video:  Anti-Pope Francis?