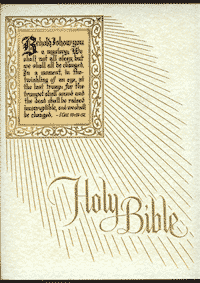 Received a report tonight that John Ross Schroeder of the United Church of God (UCG) died:
From David Fenney on behalf of UCG in the British Isles:


It is with great sadness that I must share the news from Jan and the family that John Ross Schroeder died in the hospital at 4:30 this afternoon, Sabbath, March 8th.


Cards and messages for Jan and the family may be sent to the British Isles office by e-mail to info@ucg.org.uk or by mail to:
This is the first message from David Fenney:
From David Fenney on behalf of UCG in the British Isles:

John Ross Schroeder, senior writer for The Good News and pastor of two of the congregations in the British Isles, is in the hospital following an incident on the evening of Tuesday, March 4. While traveling home following a business trip to London, he lost consciousness, fell and hit his head. Apparently his heart stopped. He was resuscitated and taken to the hospital, where he is being sedated at a lower temperature for 24 hours before attempts are made to wake him and assess for damage, particularly to his brain. His heart will also be assessed and we understand he has already had two stents inserted.

John's wife, Jan, manager of the UCG British Isles office, together with son Walter and daughter Stephanie are with John at the hospital.
I am not sure that I ever met John Ross Schroeder, though I was familiar with his writing when he was in the old WCG, then UCG.