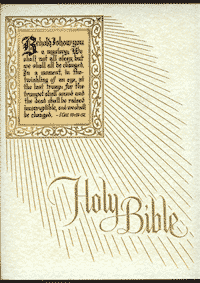 I was just forwarded the following:
We ask for your prayers for Roy Holladay, who suffered a stroke early Sabbath morning. He does not have feeling on his left side. The extent of damage is not known and they are running tests to determine the full extent.

Roy's wife, Norma, called us about 1:45 a.m. We live about a half mile away. The ambulance took him to the hospital and there I anointed him. He was immediately given a CT scan. In a few hours he was moved to a conventional hospital room.

Please pray for Roy, Norma and the entire family. Roy is a faithful servant and one with whom I work most closely. We need him!

Our love to all the Holladays…

Victor Kubik

Roy and Norma Holladay

1195 Shayler Woods Dr

Batavia, OH 45103-2683
Roy Holladay is currently the Operation Manager for Ministerial and Member Services for the United Church of God. He held other positions in the past.
He is in my prayers.