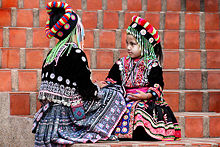 Tonight, the latest letter from Legacy Institute's Leon Sexton (who is based in northern Thailand) arrived.  Here is a lot of what he reported about his health:
I want to bring you up-to-date on my physical condition. I am back in Chiang Mai after having spent over 2 months in the Bangkok Heart Hospital. God has been very merciful to me and I am able to walk with the help of a cane and am back to work at Legacy's office. I know that you have been praying for me because I have felt the power of God's presence all the time I was in the hospital – and even now. The doctors told me that I almost died twice. During my darkest times, I felt Jesus' presence right there with me…
My eyesight is still not clear and my right arm has nerve problems, so I cannot type well at the computer.
Leon Sexton used to accompany the late Herbert W. Armstrong to places like Thailand.