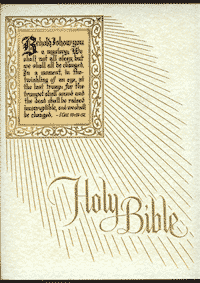 I was just forwarded the following:
Prayers are requested for Church of the Great God pastor, John Ritenbaugh. He has been dealing with severe pain in his lower left leg for several weeks, and it has gotten to the point that he is having trouble standing and walking on it for extended periods. It has also kept him awake at night, allowing him to get only a few hours of sleep at a time. Relief from this problem is especially critical since the Feast of Tabernacles is just around the corner, when he has a great deal of work to perform. Thank you.
John Ritenbaugh  is currently the head of the Church of the Great God. I do not believe that he and I have ever met. But I can empathize with problems one in his position would have being ill just prior to the Feast of Tabernacles.
He is in my prayers.