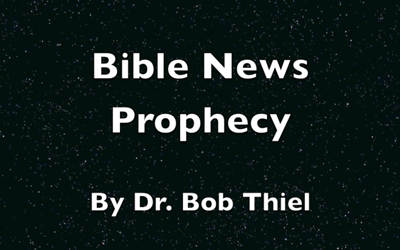 The Continuing Church of God is pleased to announce our latest video on our Bible New Prophecy YouTube channel.
When will the Great Tribulation begin? Can it begin in 2014 as some have indicated? What are the biblical requirements that precede the Great Tribulation? What did Jesus teach would happen prior to the Great Tribulation. Are there definite clues in the Book of Daniel that Christians should look out for? Is there a King of the North or a King of the South yet? Where does the 'prince' of Daniel 9:26-27 come from?  What about 'blood moons'?  Dr. Thiel videoed this on the Mount of Olives where Jesus specifically discussed events leading up to the Great Tribulation in Matthew 24.
Our latest video is titled: Can the Great Tribulation begin in 2014?