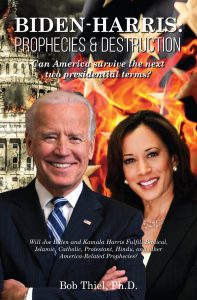 Newsmax reported the following:
March 8, 2021

President Joe Biden will formally create a gender policy council within the White House as part of two executive orders he intends to sign Monday to mark International Women's Day.

The council will include a staff of four, three of whom will hold the title of special assistant to the president, according to a senior administration official who previewed the two orders.

The council's mandate is to work across the federal government's domestic and foreign policy to fight discrimination and bias, boost economic security, increase access to health care, and advance general equality through diplomacy, trade and defense.

The second order asks the Department of Education to re-examine the Trump administration's policies and rule-making on Title IX, the 1972 law which governs the way sex-based discrimination in schools is handled. https://www.newsmax.com/politics/biden-gender-equity-title-ix-sex-misconduct/2021/03/08/id/1012908/
The Biden-Harris Administration, as well as the 117th Congress (see Gendron: Whatever Happened to Truth? Nadler: God's will is no concern of this Congress), has anti-biblical ideas when it comes to gender and discrimination.
They also hold ideas against freedom of religion and religious speech.
Related to some of its moral decline we put out the following video:
he Biden-Harris Administration has issues memorandums in order to provide funding and other support for abortions and the LGBTQI+ agenda in the USA and around the world. This funding will also increase USA debt–this is in addition to something that Kamala Harris also did when she voted to add an additional $1.9 trillion in debt. The Biden-Harris Administration wants to punish foreign nations not onboard with its LGBTQI+ policies. Joe Biden said his Administration was doing this to help repair the USA's "moral leadership" internationally. Is this promotion of immoral sins going to lead to destruction of the USA, perhaps by 2028? Can the strongest military in the world be taken over? Is the USA prophesied to repent or be take over if it does not repent? Dr. Thiel covers these topics and reveals biblical answers to these questions.
Here is a link to our video: USA pushing (im)'moral leadership'?
Yes, what Congress may do this week is horrible. It also did some things last month which were not good as the following video points out:
The 117th US Congress had an opening prayer by Protestant pastor and Missouri Democratic representative Emanuel Cleaver in which he prayed to the Hindu deity Brahma and ended with the words amen and a-woman. Does "amen" have to do with gender? The next day the US House of Representatives adopted a proposal forbidding the use of gendered terms in rules documents. The changes mean that the rules document will use language such as "parent," "child," and "sibling" instead of "mother," "father," "son," daughter," "brother," and "sister." It will also replace "chairman" with "chair," "seamen" with "seafarers," and "himself" and "herself" with "themself." Some Democrats, such as Tulsi Gabbard have objected to this as hypocritical, against science, and against truth. The Bible itself uses a lot of "gendered language." It also teaches woes to "those who call evil good, and good evil; who put darkness for light, and light for darkness" (Isaiah 5:20). The direction that the USA is going is consistent with the view that the USA will not last two full presidential terms. Dr. Thiel goes over several scriptures to point out the errors of some of the word positions of the 117th US Congress.

Here is a link to the video: 117th US Congress and Gendered Words.
The type of new normal that the USA is heading for is not good.
Here is something from my book Biden-Harris: Prophecies and Destruction:
As a non-partisan, it is sometimes difficult to write certain parts of this book as some people are bound to believe that I am intentionally taking a partisan stance.

I am not.

I am not a Republican nor a Democrat nor part of any political party. Nor do I consider myself an independent or some type of anarchist. My views would be that of a biblical Christian who earnestly holds to true and original Christian beliefs (cf. Jude 3). …

Many have questioned Joe Biden's and Kamala Harris' morality. From their pro-abortion positions to their plan to globally promote the LGBTQ+ agenda while restricting religious rights of those who have differing standards, these would biblically be considered as noticeable moral flaws.

Notice also the following:

President-elect Joe Biden's transition team leader for US-owned media outlets wants to redefine freedom of speech and make "hate speech" a crime. Richard Stengel is the Biden transition "Team Lead" for the US Agency for Global Media …

"In general, hate speech is speech that attacks and insults people on the basis of race, religion, ethnic origin and sexual orientation," Stengel wrote.

Does any of that matter? Global media, 'big tech,' and many governments have already censored scriptures (and even I have been directly censored by Vimeo, at least once, for tying certain world events in with biblical prophecies).

Notice also some of what the Bible says and it teaches:

8 Now go, write it before them on a tablet, And note it on a scroll, That it may be for time to come, Forever and ever:

9 That this is a rebellious people, Lying children, Children who will not hear the law of the Lord;

10 Who say to the seers, "Do not see,"

And to the prophets, "Do not prophesy to us right things; Speak to us smooth things, prophesy deceits. 11 Get out of the way, Turn aside from the path, Cause the Holy One of Israel To cease from before us." (Isaiah 30:8-11)

20 Woe to those who call evil good, and good evil; Who put darkness for light, and light for darkness; Who put bitter for sweet, and sweet for bitter! 21 Woe to those who are wise in their own eyes, And prudent in their own sight! (Isaiah 5:20-21)

1 Cry aloud, spare not; Lift up your voice like a trumpet; Tell My people their transgression, And the house of Jacob their sins. (Isaiah 58:1)

More and more people do not want to hear the truths related to the law of God or prophecies from His word.

Consider also that if some are insulted because their sins are called out, at least some associated with the Biden-Harris team want to make that a crime!

Yes, various ones want to further stifle religious speech to the point of persecuting those who hold to aspects of biblical morality.

(Thiel B. Biden-Harris: Prophecies and Destruction. Nazarene Books, 2021)
Despite Joe Biden's words about unifying the nation, he and Kamala Harris want the USA in their own image: Fiercely pro-abortion, radically pro-LGBTQ+, dangerously pro-alien, pushing racial discrimination, and anti-true freedom of religion.
Before they took office, we put out the following video:
Joe Biden has stated he would create a task force to deal with online threats and extremism. What does the first amendment, part of the Bill of Rights, to the US Constitution say? Is the Biden-Harris team committed to "advance LGBTQ+ equality in America"? Has the Biden-Harris campaign posted that giving more religious freedom is "hate against LGBTQ+ individuals"? What is the so-called "Equality Act" all about? Could Kamala Harris be more strident about this than even Joe Biden? Has the Biden-Harris teams appointed Richard Stengel to help deal with speech and communications and has Stengel called for the elimination of more aspects of free speech? Might he consider it wrong to quote scriptures that might be considered as "insults" by those opposed to biblical sexual morality? What about Canada's position on some of this? Are various ones in governmental positions suggesting banning at least parts of the Bible (including those that show homosexuals can change)? Is believing the New Testament considered to be a bigger problem of prejudice than racial views? Does Big Tech (like YouTube) rely more on their 'community standards" instead of the Bible? Is a famine of the word coming according to Amos and might that involve the internet? Should we call out sins, but be wise as to how, when, and where according to scripture? Where will the fake news ultimately lead to per 1 Thessalonians 5:2? Are Harris-Biden views promoting hate against those who hold to aspects of biblical morality?
Here is a link to the video: Biden-Harris & Hate Speech.
Lest some think that I did not cover Donald Trump's flaws, the reality is that I wrote a book warning about him and made several videos about various aspects of his immorality.
As regular readers of this COGwriter Church of God News page are aware, for years I have warned about internet censorship–including being block and shadow-banned by Big Tech.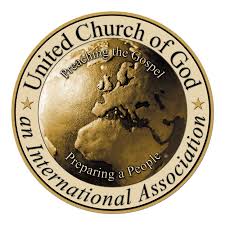 UCG's president Victor Kubik recently sent out the following:
As the world seems to go mad afresh nearly every day, where do we stand? "The night will close around you, cutting off all your visions. Darkness will cover you" (Micah 3:6-7, New Living Translation). This disturbing prophecy describes a time where a nation blessed by God willfully turns away from the Almighty, where political and religious leaders twist justice and understanding to the point where God Himself declares that they "are leading my people astray!" (verse 5, NLT). Indeed, at this point in prophecy, "they have made their deeds evil" (verse 4, English Standard Version).

Recent and alarming trends are emerging in the United States and abroad. …

One of these alarming acts of digital censorship is called "de-platforming." U.S. and European governments have severely criticized and investigated the tech giants of the Internet, including Amazon, Google, Apple, Facebook and others for both allowing false, misleading, even harmful information to spread like wildfire and to indiscriminately collect and use data.

These companies responded by independently censoring online information. Major figures have since been "de-platformed," drawing criticism from world leaders in Europe and elsewhere. All companies, to one degree or another—and including the United Church of God—conduct major parts of their work online.

Further, as has been established, these companies have also unilaterally censored or removed information that does not square with their political and social thought.

This censorship has spread to disabling entire websites and social media platforms like Parler and individuals and organizations on Facebook and Twitter. Now, more and more people and organizations are silenced without warning. This includes churches who openly preach what the Bible says about certain sins.

We have seen other evangelical organizations recently have messages "shadow-banned," particularly on YouTube. The URL of the message remains online, but it is delisted so it cannot be found on search engines. Both being "de-platformed" and "shadow-banned" could happen to us. There are many who would want to silence our voice of "showing my people their sins" (Isaiah 58:1).

Here in America, we have been blessed with the highest degree of protection for religious freedom in history, but it appears to be eroding rapidly. When I looked up a certain biblical phrase online in preparation for this column, I was advised by my browser that this was "content not suited for everyone"!

In addition to Internet censorship, we are seeing new laws being considered in the United States and abroad that could have dramatic and far-

far-reaching negative impacts on the Church of God fellowship.

Current federal legislation called the Equality Act is anything but that. If passed by the Senate and signed into law, it could deliver a stunning blow to religious freedom.

Among other things, the Equality Act offers federal protection to those who would discard the biblical standards of man and woman, male and female. Under this potential law, so-called "gender identity" would be arbitrarily determined by individuals, not by physical genetics. …

Further, some legislatures in Australia, Canada and elsewhere have adopted or are considering laws that legally prohibit any attempt to "deprogram" those who have artificially identified as a member of the opposite sex. Incredibly, in some instances, that ostensibly includes even praying for those individuals to recover! https://www.ucg.org/members/news/personal-from-the-president-march-4-2021
Yes, shadow-banning and de-platforming are happening. We in the CCOG have noticed it for years.
As far as the so-called "Equality Act" goes, I have been warning about that on this COGwriter Church of God News page since 1995 (see LGBT agenda being pushed in H.R. 3185 & S. 1858: Will churches be forced to accommodate?). Plus, intensified the warnings about it since then presidential candidate said it would be his first priority if elected back in 2019 (see CNN Poll: Biden continues to lead crowded Democratic field; first priority if elected is the 'Equality Act').
At minimum, Google, YouTube, Facebook, Amazon, and Vimeo have all interfered with at least some content I produced over the years. And, it is getting worse–which is one reason I use DuckDuckGo more often for searches and why we have added additional video platforms (for video platforms, see Letter to the Brethren: February 25, 2021).
Now, as far as Canada goes, we put together a video years ago warning about its censorship:
In 2017, Lauri Skori of the Battle River School board told a religious school in Alberta, Canada that it could not teach/read certain portions of the Bible. In 2002, a court in Canada ruled against one who referred to certain scriptures that some homosexuals objected to. In 2017, there was "An Act to Amend the Canadian Human Rights Act and Criminal Code" related to those who wish to be considered transgendered. Government officials in Canada and elsewhere have been ruling against the Bible. Is any of this prophesied? Will this get worse? What was the prophet Amos inspired to write?
Here is a link to our video: Canadian censoring of the Bible.
Notice another statement from my book Biden-Harris: Prophecies and Destruction::
The incoming Biden-Harris Administration has made some statements suggesting they are not fully in agreement with the right of free speech. A "famine" of the word is prophesied (Amos 8:11) and it is possible that they could authorize steps that could lead to that.
The latest intended executive orders are consistent with that.
Regarding the end times, Jesus warned:
12 And because lawlessness will abound, the love of many will grow cold. (Matthew 24:12)
Yes, lawlessness and hypocrisy is abounding without real love.
Those who still think that the Constitution of the US will always protect their freedom of religion need to open their eyes (cf. Revelation 3:14-22).
Some items of related interest may include the following:
Biden-Harris: Prophecies and Destruction Can the USA survive two full presidential terms? In what ways are Joe Biden and Kamala Harris apocalyptic? This book has hundreds of prophecies and scriptures to provide details. A Kindle version is also available and you do not need an actual Kindle device to read it. Why? Amazon will allow you to download it to almost any device: Please click HERE to download one of Amazon s Free Reader Apps. After you go to your free Kindle reader app (or if you already have one or a Kindle), you can go to: Biden-Harris: Prophecies and Destruction (Kindle) to get the book in seconds.
Internet Censorship and Prophecy Are concerns about internet censorship limited to nations such as Russia, China, Iran, and North Korea. But what about the USA, Canada, and Germany? What about the European Union? What about internet media companies such as Facebook, Google, YouTube, or email services like MailChimp? Has the attempt to control information been made by various ones over the centuries? Was the New Testament affected by it? What about the church throughout the centuries? Has the Bible already been partially censored? Which Bible prophecies point to coming Internet censorship? What about the Book of Amos? What about the coming 666 Beast and final Antichrist? Is there anything that can be done about this? Should Philadelphian Christians be working on anything now? Will preaching the Gospel of the Kingdom of God vs. a highly media-supported alternative lead to a 'famine of the word'? More internet censorship is coming as various statements in the Bible support.
Might the U.S.A. Be Gone by 2028? Are there prophetic reasons to believe that the USA will not last two complete presidential terms? Yes. There is a tradition attributed to the Hebrew prophet Elijah that humanity had 6,000 years to live before being replaced by God's Kingdom. There are scriptures, writings in the Talmud, early Christian teachings that support this. Also, even certain Hindu writings support it. Here is a link to a related video: Is the USA prophesied to be destroyed by 2028?
Prayer: What Does the Bible Teach? This free booklet contains 28 biblically-based tips on improving the effectiveness of your prayers. This is a pdf. A related two part sermon is available: What Does the Bible Teach About Prayer? and What does the Bible Teach About Prayer (& Healing)?
Abortion, the Bible, and a Woman's Right to Choose Do you know what the Bible teaches on this? Has the Roman Catholic Church allowed abortions? What about the real Church of God? Some may wish to view the YouTube videos: Abortion and Birth Control: History and Scriptures. Abortion, the Bible, and US Debt, American Infanticide, Euthanasia: Mercy killing or murder?, and Land of 'Free' Abortions and Debt.
Cross-dressing and other assaults against your children. What should you do? Is there an agenda to turn your children and/or grandchildren away from biblical morality and towards practices promoted by homosexuals? What does the Bible teach about cross-dressing? What should parents do? If there is an agenda, what has been going on? There are also three YouTube videos related to this, titled Transgender 'Woe to those who call evil good' and Cross dressing and Other Assaults Against Your Children and USA pushing gender confusion.
The Bible Condemns Homosexuality "Same-sex marriage" for "gays" and lesbians is becoming more acceptable to many. What does the Bible teach about homosexuality and the LGBTQ agenda? Can homosexuals change? A related video sermon is titled: What Does the Bible Really Teach about Homosexuality? A short video is available titled: Gay Gene? Born That Way?
Pornography: A scourge on society Is pornography harmless fun? Does the Bible teach anything about it? What are the views of some involved with it? A related sermons is titled: Pornography, False Comfort, and False Religion. Here a shorter YouTube video Pornography: Harmless Fun or a Scourge on Society?
Does God Have a 6,000 Year Plan? What Year Does the 6,000 Years End? Was a 6000 year time allowed for humans to rule followed by a literal thousand year reign of Christ on Earth taught by the early Christians? Does God have 7,000 year plan? What year may the six thousand years of human rule end? When will Jesus return? 2028 or or 2031 or 20xx? There is also a video titled 6000 Years: When will God's Kingdom Come? Here is a link to the article in Spanish: ¿Tiene Dios un plan de 6,000 años?
The Great Tribulation: What Happens First? What events have happened? What are some events that are now happening? And what events need to happen for the Great Tribulation to start? Here is a link to a related sermon video: Counting Down to the Great Tribulation.
When Will the Great Tribulation Begin? 2021, 2022, or 2023? Can the Great Tribulation begin today? What happens before the Great Tribulation in the "beginning of sorrows"? What happens in the Great Tribulation and the Day of the Lord? Is this the time of the Gentiles? When is the earliest that the Great Tribulation can begin? What is the Day of the Lord? Who are the 144,000? Here is a version of the article in the Spanish language: ¿Puede la Gran Tribulación comenzar en el 2020 o 2021? ¿Es el Tiempo de los Gentiles? A related video is: 2021: The Great Tribulation or the Great Reset?
USA in Prophecy: The Strongest Fortresses Can you point to scriptures, like Daniel 11:39, that point to the USA in the 21st century? This article does. Two related sermon are available: Identifying the USA and its Destruction in Prophecy and Do these 7 prophesies point to the end of the USA?
Who is the King of the West? Why is there no Final End-Time King of the West in Bible Prophecy? Is the United States the King of the West? Here is a version in the Spanish language: ¿Quién es el Rey del Occidente? ¿Por qué no hay un Rey del Occidente en la profecía del tiempo del fin? A related sermon is also available: The Bible, the USA, and the King of the West.
Should the Church Still Try to Place its Top Priority on Proclaiming the Gospel or Did Herbert W. Armstrong Change that Priority for the Work? Some say the Church should mainly feed the flock now as that is what Herbert W. Armstrong reportedly said. Is that what he said? Is that what the Bible says? What did Paul and Herbert W. Armstrong expect from lower level leaders? Two related sermons are available The Work per HWA and the Bible and Priority of the Philadelphia Work.
Preparing for the 'Short Work' and The Famine of the Word What is the 'short work' of Romans 9:28? Who is preparing for it? Here is a link to a related video sermon titled: The Short Work.
There is a Place of Safety for the Philadelphians. Why it May Be Near Petra This article discusses a biblical 'place of safety,' Zephaniah 2 to 'gather together,' and includes quotes from the Bible and Herbert W. Armstrong on fleeing to a place–thus, there is a biblically supported alternative to the rapture theory. Two sermon-length videos of related interest are available Physical Protection During the Great Tribulation and Might Petra be the Place of Safety? Here is something related in the Spanish language: Hay un lugar de seguridad para los Filadelfinos. ¿Puede ser Petra?
The Gospel of the Kingdom of God This free online pdf booklet has answers many questions people have about the Gospel of the Kingdom of God and explains why it is the solution to the issues the world is facing. Here are links to three related sermons: The World's False Gospel, The Gospel of the Kingdom: From the New and Old Testaments, and The Kingdom of God is the Solution.