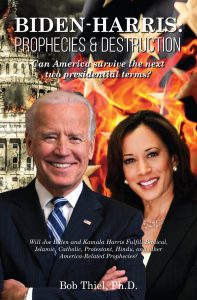 Voice of America reported the following:
Biden Supports Sweden, Finland's Bids to Join NATO

May 19, 2022

President Joe Biden on Thursday enthusiastically welcomed Sweden and Finland's bids to join the NATO security alliance — a move that would bring two of Europe's most modern militaries right to Russia's northwest border.

Speaking from the Rose Garden, flanked by Prime Minister Magdalena Andersson of Sweden and President Sauli Niinistö of Finland, Biden said he would send their membership applications to the U.S. Congress, where he hopes for a swift approval.

"Sweden and Finland have strong democratic institutions, strong militaries, and strong and transparent economies," Biden said. "And a strong moral sense of what is right. They meet every NATO requirement, and then some."

NATO Secretary-General Jens Stoltenberg made the announcement about Sweden and Finland on Wednesday at the alliance headquarters in Brussels. The 29 other NATO members will have to agree by consensus to admit the two nations—a process that normally takes up to a year but is expected to be faster in this case.

Finland's and Sweden's applications mark a significant departure from their decades-long neutrality, dating from the Cold War. Moscow's decision to invade neighboring Ukraine on February 24 raised fears in both countries, especially in Finland, which shares a border with Russia of more than 1,300 kilometers.

At a Wednesday meeting at the Pentagon, U.S. Defense Secretary Lloyd Austin told his Swedish counterpart, Peter Hultqvist, "We look forward to your contributions to the NATO alliance."

"This is a time when the democracies of Europe and North America must stand together against Russia's naked aggression," Hultqvist said. https://www.voanews.com/a/biden-supports-sweden-finland-s-bids-to-join-nato/6580853.html
The USA should careful about what it promotes.
Notice also the following:
19 May 2022

"Having two new NATO members in the high north will enhance the security of our alliance and deepen our security cooperation across the board," Biden said. https://www.dw.com/en/nato-joe-biden-backs-sweden-finland-membership-bid/a-61859523
The above is not biblically true.
Having more nations in Europe united will strengthen Europe's military and one day be a threat, and a successful one, against the USA (cf. Daniel 11:39).
Related to Europe's military and the Biden-Harris Administration, my Biden-Harris: Prophecies and Destruction book has the following:
Since the Obama-Biden Administration pushed the Europeans to spend more on their militaries, do not expect that a Biden-Harris Administration will discourage European military spending.

The U.S.A. needs to be careful about what it has been asking for. Although it is true that the U.S.A. contributes a vastly disproportionate share to NATO, I have warned that the more the Europeans themselves spend, the more independent they will be about their spending and military priorities.

Since the Bible says that Europe will have a "great army" (Daniel 11:25), we know Europe will end up with a great army. It will also end up with a substantial navy (Daniel 11:40). Europe is prophesied be an amazingly marvelous military power that will surprise the world (Revelation 13:3-4).

This will not end well for the U.S.A. (Thiel B. Biden-Harris: Prophecies and Destruction. Nazarene Books, 2021)
The USA needs repentance and I do not believe it will last until 2028.
Some items of related interest may include the following:
Biden-Harris: Prophecies and Destruction Can the USA survive two full presidential terms? In what ways are Joe Biden and Kamala Harris apocalyptic? This book has hundreds of prophecies and scriptures to provide details. A Kindle version is also available and you do not need an actual Kindle device to read it. Why? Amazon will allow you to download it to almost any device: Please click HERE to download one of Amazon s Free Reader Apps. After you go to your free Kindle reader app (or if you already have one or a Kindle), you can go to: Biden-Harris: Prophecies and Destruction (Kindle) to get the book in seconds.
Might the U.S.A. Be Gone by 2028? Are there prophetic reasons to believe that the USA will not last two complete presidential terms? Yes. There is a tradition attributed to the Hebrew prophet Elijah that humanity had 6,000 years to live before being replaced by God's Kingdom. There are scriptures, writings in the Talmud, early Christian teachings that support this. Also, even certain Hindu writings support it. Here is a link to a related video: Is the USA prophesied to be destroyed by 2028?
Europa, the Beast, and Revelation Where did Europe get its name? What might Europe have to do with the Book of Revelation? What about "the Beast"? Is an emerging European power "the daughter of Babylon"? What is ahead for Europe? Here is a link to a video titled: Can You Prove that the Beast to Come is European? See also EU's Global Gateway, Trade, and War?
European Technology and the Beast of Revelation Will the coming European Beast power would use and develop technology that will result in the taking over of the USA and its Anglo-Saxon allies? Is this possible? What does the Bible teach? Here is a related YouTube video: Military Technology and the Beast of Revelation.
The Large Hadron Collider has Military Potential Some say this European project is only peaceful. So why is it working on capturing antimatter? Here is a link to a related video: Could the Large Hadron Collider lead to destruction?
Must the Ten Kings of Revelation 17:12 Rule over Ten Currently Existing Nations? Some claim that these passages refer to a gathering of 10 currently existing nations together, while one group teaches that this is referring to 11 nations getting together. Is that what Revelation 17:12-13 refers to? The ramifications of misunderstanding this are enormous. A related sermon is titled Ten Kings of Revelation and the Great Tribulation.