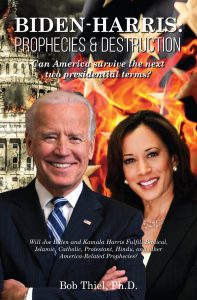 CNN reported the following:
Heavy clashes erupt between Taliban and anti-Taliban group in Afghanistan's Panjshir province

Updated September 3, 2021

Heavy clashes erupted Thursday night around Afghanistan's northern Panjshir Valley between Taliban fighters and an anti-Taliban group, according to a source within the group.

Panjshir Valley, a mountainous, inaccessible region north of Kabul, is the last major holdout against Taliban rule, and has a long history of resisting the insurgent group. Sporadic fighting between the Taliban and the National Resistance Front (NRF) has continued for two weeks now. The Taliban have been massing forces in and around Panjshir province in recent weeks, and said on Monday they had captured three districts in the valley. The overnight clashes between the Taliban and the National Resistance Front of Afghanistan (NRF) started late Thursday, and were very intense, said the NRF source.

https://www.cnn.com/2021/09/02/asia/afghanistan-taliban-national-resistance-clash-intl-hnk/index.html
The USA is no longer interested in arming the opposition to the Taliban. Instead, its withdrawal and fast retreat resulted in the Taliban getting billions of dollars worth of USA military equipment.
Notice the following from Europe:
The situation in #Afghanistan is not a success story for the international community.

We have to analyse how the EU can further deploy capabilities & positively influence international relations to defend its interests

Our EU strategic autonomy remains at the top of our agenda. pic.twitter.com/Z3WYptIeOU

— Charles Michel (@eucopresident) August 21, 2021
The fall of Kabul to the Taliban and the chaotic international evacuation effort shows that Europe needs to develop its own military capacity independent of the United States, EU foreign policy chief Josep Borrell argues. …

Strategic autonomy

"I regret greatly the way in which things have gone, but no-one asked for the opinion of the Europeans," he said.

"Some countries are going to have to ask themselves questions about an American ally which, as Joe Biden said, doesn't want to fight other people's wars for them.

"The Europeans don't have a choice. We must organise ourselves to deal with the world as it is and not the world that we dream of."

The European Union is already developing what it calls its new "strategic compass", a framework to provide the 27 member states, acting together, to wield more diplomatic and military muscle and develop more of what France's President Emmanuel Macron calls "strategic autonomy". …

For Borrell, this must include a deployable joint military reaction force. …

"Europe only responds in a crisis. Afghanistan could wake it up. The moment has come to give it a military force capable of fighting if necessary." 08/22/21 https://www.euractiv.com/section/global-europe/news/borrell-eu-should-prepare-for-the-next-crises-iraq-sahel/?utm_source=piano&utm_medium=email&utm_campaign=9707&pnespid=0Lhj9OUBGAWNbLGcFcI3rzr3dcMyeX8fB2zAjXKB
Notice something in my book Biden-Harris: Prophecies and Destruction:
As far as foreign policy goes, former Defense Secretary Robert Gates wrote that Joe Biden "had been wrong on nearly every major foreign policy and national security issues over the past four decades" (Traub J. Joe Biden Is Actually Listening. ForeignPolicy.com, September 14, 2020). If that has much truth to it, then a Joe Biden foreign policy will be disastrous.
What we have seen in Afghanistan has been disastrous.
And the fallout is not just in Afghanistan or refugees from Afghanistan.
Late last night, the BBC reported:
Afghanistan crisis: How Europe's relationship with Joe Biden turned sour

2 September 2021

A series of disagreements, most notably over Afghanistan, have some European leaders revising their expectations about President Joe Biden, and thinking more about a future untethered to the US. …

In capitals across Europe, from London to Berlin, Afghanistan has soured the sweetness of Joe Biden's honeymoon. It's not the fact of the withdrawal itself that has rankled but the US's lack of coordination with allies, particularly since the Nato mission at the time of the drawdown comprised troops from 36 countries, three-quarters of whom were non-American, leading to an international scramble to evacuate.

The German deployment in Afghanistan was its first major combat mission since World War II, so the frustration at how it ended runs deep. Armin Laschet, Germany's conservative candidate for chancellor ahead of elections later this month, called the US withdrawal "the greatest debacle that Nato has experienced since its foundation"

Czech President Milos Zeman labelled it "cowardice", adding that "the Americans have lost the prestige of a global leader".

"Expectations were very high when Joe Biden came in – probably too high, they were unrealistic," Carl Bildt, Sweden's former Prime Minister, told the BBC. "His 'America is back' suggested a golden age in our relations. But it didn't happen and there's been a shift in a fairly short period of time. The complete lack of consultations over the withdrawal has left a scar." …

For Europe's leaders, the manner of the American withdrawal – and Joe Biden's comments that the US would no longer send troops to "remake other countries" – has echoes of Donald Trump's "America First" policy. … What has changed is the growing preoccupation in Europe that as the US withdraws from the world, it may be very committed to protecting values in America – but what about elsewhere? …

"Some other countries, such as the UK and Germany, always thought they could rely mostly on the US for security," says Mrs Loiseau, the former French minister. "So of course they're fearing times have changed. But we've often said we should rethink how Nato works. We should not remain in a state of denial." https://www.bbc.com/news/world-europe-58416848
Notice also the following from a German source:
Is the fall of Kabul the kick European defense needs?

Laments and lessons learned: Afghanistan has provided another stark assessment of EU military autonomy.

2 September 2021

"Afghanistan has shown that the deficiencies in our strategic autonomy comes with a price," European Union foreign policy chief Josep Borrell said after an informal meeting of defense ministers on Thursday. "And that the only way forward is to combine our forces and strengthen not only our capacity, but also our will to act."

A day earlier, Borrell used sharper words in an editorial in The New York Times, calling the recent developments in Afghanistan a "debacle" which should serve as "wake-up call" for Europe and "catalyze history." …

European Council President Charles Michel has weighed in as well, speaking Wednesday at the Bled Strategic Forum in Slovenia. "As a global economic and democratic power, can Europe be content with a situation where we are unable to ensure unassisted the evacuation of our citizens and those under threat because they have helped us?"

New force, same as the old force?

Until now, EU governments' differences have outweighed their discontent about this status quo, but the feeling of shame and frustration over Afghanistan has reignited the desire for more self-sufficiency. …

Analysts call for EU to take responsibility for defense

Ulrike Franke, a senior policy fellow with the European Council on Foreign Relations … suggested the EU would have to decide that some joint defense decisions can be taken without unanimity of member states, perhaps by the European Commission or European Parliament.

German EU lawmaker Hannah Neumann seconded that idea. "As long as member states are not willing to really transfer sovereignty and decision-making authority to the EU level, also in defense, we will only move ahead in baby steps, if at all," warned Neumann, who serves on the European Parliament's subcommittee on security and defense. …

Germany is pushing an option which advocates acting with less consensus, not more. Following Thursday's meeting, German Defense Minister Annegret Kramp-Karrenbauer said Berlin will be proposing a way the EU could create "coalitions of the willing" when swift action is needed. https://www.dw.com/en/is-the-fall-of-kabul-the-kick-european-defense-needs/a-59067399
So, various ones in Europe are pointing to the recent USA actions in Afghanistan as a reason to:
1) increase Europe's independent military power
2) decrease Europe's dependence on the military of the USA
3) reduce the bureaucracy so that Europe can act faster militarily
Notice something in my book Biden-Harris: Prophecies and Destruction:
One of the "unintended consequences" of Donald Trump becoming president in 2017 was that the Europeans developed a pan-European military organization called Permanent Structured Cooperation, generally referred to as PESCO. By December of 2017 it had 25 European nations as part of it (Stur B. The making of a European Defence Union. New Europe, December 12, 2017). While PESCO is not yet capable of eliminating the U.S.A., it is helping lay the groundwork.

The Bible shows that Europe will go through at least one or two reorganizations until it gets to the point of fully supporting the King of the North/Beast power per Revelation 17:12-13. And later, it will change to betray the Church of Rome (Revelation 17:9,15-18).
One of the 'unintended consequences' of recent USA actions related to Afghanistan is that it has decreased trust in military support for the USA. Another, as far as Europe is concerned, is that it feels it needs to have a stronger military.
The Bible teaches that Europe will have a "great army" (Daniel 11:25). The army will be very destructive–even though the Europeans do not think they will be (cf. Isaiah 10:5-12; see also Germany in Biblical and Catholic Prophecy).
The Bible shows that it will be a conquering empire with "many ships" (cf. Daniel 11:29-43).
And that it will become a military marvel (Revelation 13:1-4).
A while back, the Continuing Church of God (CCOG) put out the following video on our Bible News Prophecy YouTube channel:

15:25

In November 2018, French President Macron called for a "true European army" because of China, Russia, and the USA. Some others in Europe have echoed that sentiment. On November 9, 2018, US President Donald Trump called that an insult, but the next day said that the USA wanted "a very strong Europe." Emmanuel Macron referred to Donald Trump as "my friend" and indicated a desire to strengthen Europe's military spending. In December 2017, 25 European nations agreed to be part of a military alliance called PESCO. Europe also has NATO and IEI. Will Europe end up with "a great army"? Has Donald Trump's announcement to withdraw from the 1987 Intermediate-Range Nuclear Forces Treaty gotten some to say that Europe must rebel against the USA? Is the idea of a United States of Europe and a European army a "paranoid fantasy" or a biblical reality? Will the USA regret Europe becoming a stronger military power? Will the USA be betrayed by "friends" such as its continental European allies? Does the Bible teach any or all of this? Are there connections to the Beast of Revelation or the King of the North of Daniel 11? Dr. Thiel addresses these matters in this video.
Here is a link to the sermonette video: PESCO and a Great European Army.
One of the many fallouts from the situation in Afghanistan is that it is one more example to the Europeans that they should build their military, as well as be able to quickly use it.
That will come to pass.
According to biblical prophecies, this will not end well for the USA (Daniel 11:39) or its British-descended allies (cf. Daniel 8:24-25; Isaiah 17:3a). And they are prophesied to be destroyed by 'friends' (in this case, European allies) in Lamentations 1:1-2.
And probably before 2028 (watch Is the USA prophesied to be destroyed by 2028?).
UPDATE 09/05/21: We just uploaded the following related video:
The USA has lost international prestige associated with its withdrawal from Afghanistan. Is an unintended consequence that Europe feels the need for its own autonomous army? What have leaders such as European Commission President Charles Michel, EU Foreign Policy chief Josep Borrell, Czech President Milos Zeman, former French Minister Mrs. Loiseau, and EU Commission for Economics and Taxation said about in reaction to USA actions and inactions? The Europeans developed its PESCO (Permanent Structured Cooperation) military within a year of Donald Trump becoming USA president. Is current President Joe Biden changing that direction? Will Europe end up with any army of any significance? What does the Bible teach? Dr. Thiel addresses these matters with quotes and comments.
Here is a link to our video: Afghanistan Loss: Pushing EU Army?
Some items of related interest may include:
When Will the Great Tribulation Begin? 2021, 2022, or 2023? Can the Great Tribulation begin today? What happens before the Great Tribulation in the "beginning of sorrows"? What happens in the Great Tribulation and the Day of the Lord? Is this the time of the Gentiles? When is the earliest that the Great Tribulation can begin? What is the Day of the Lord? Who are the 144,000? Here is a version of the article in the Spanish language: ¿Puede la Gran Tribulación comenzar en el 2020 o 2021? ¿Es el Tiempo de los Gentiles? A related video is: Great Tribulation: 2026 or 2027? Here is a video in the Spanish language: Es El 2021 el año de La Gran Tribulación o el Grande Reseteo Financiero.
Might the U.S.A. Be Gone by 2028? Are there prophetic reasons to believe that the USA will not last two complete presidential terms? Yes. There is a tradition attributed to the Hebrew prophet Elijah that humanity had 6,000 years to live before being replaced by God's Kingdom. There are scriptures, writings in the Talmud, early Christian teachings that support this. Also, even certain Hindu writings support it. Here is a link to a related video: Is the USA prophesied to be destroyed by 2028? In Spanish: Seran los Estados Unidos Destruidos en el 2028?
USA in Prophecy: The Strongest Fortresses Can you point to scriptures, like Daniel 11:39, that point to the USA in the 21st century? This article does. Two related sermon are available: Identifying the USA and its Destruction in Prophecy and Do these 7 prophesies point to the end of the USA?
Who is the King of the West? Why is there no Final End-Time King of the West in Bible Prophecy? Is the United States the King of the West? Here is a version in the Spanish language: ¿Quién es el Rey del Occidente? ¿Por qué no hay un Rey del Occidente en la profecía del tiempo del fin? A related sermon is also available: The Bible, the USA, and the King of the West.
Who is the King of the North? Is there one? Do biblical and Roman Catholic prophecies for the Great Monarch point to the same leader? Should he be followed? Who will be the King of the North discussed in Daniel 11? Is a nuclear attack prophesied to happen to the English-speaking peoples of the United States, Great Britain, Canada, Australia, and New Zealand? When do the 1335 days, 1290 days, and 1260 days (the time, times, and half a time) of Daniel 12 begin? When does the Bible show that economic collapse will affect the United States? In the Spanish language check out ¿Quién es el Rey del Norte? Here are links to two related videos: The King of the North is Alive: What to Look Out For and The Future King of the North.
The Great Monarch: Biblical and Catholic Prophecies Is the 'Great Monarch' of Catholic prophecies endorsed or condemned by the Bible? Two sermons of related interest are also available: Great Monarch: Messiah or False Christ? and Great Monarch in 50+ Beast Prophecies.
Why Terrorism? Is Terrorism Prophesied? What does the Bible teach? Which nations may be affected? Here is a link to a related sermon: Terrorism, Christianity, and Islam.
Europa, the Beast, and Revelation Where did Europe get its name? What might Europe have to do with the Book of Revelation? What about "the Beast"? Is an emerging European power "the daughter of Babylon"? What is ahead for Europe? Here is a link to a video titled: Can You Prove that the Beast to Come is European?
European Technology and the Beast of Revelation Will the coming European Beast power would use and develop technology that will result in the taking over of the USA and its Anglo-Saxon allies? Is this possible? What does the Bible teach? Here is a related YouTube video: Military Technology and the Beast of Revelation.
Germany's Assyrian Roots Throughout History Are the Germanic peoples descended from Asshur of the Bible? Have there been real Christians in Germanic history? What about the "Holy Roman Empire"? There is also a You-Tube video sermon on this titled Germany's Biblical Origins.
Germany in Biblical and Catholic Prophecy Does Assyria in the Bible equate to an end time power inhabiting the area of the old Roman Empire? What does prophecy say Germany will do and what does it say will happen to most of the German people? Here is a version of the article in the Spanish language: Alemania en la profecía bíblic. Here are links to two English language sermon videos Germany in Bible Prophecy and The Rise of the Germanic Beast Power of Prophecy.
Anglo – America in Prophecy & the Lost Tribes of Israel Are the Americans, Canadians, English, Scottish, Welsh, Australians, Anglo-Saxon (non-Dutch) Southern Africans, and New Zealanders descendants of Joseph? Where are the lost ten-tribes of Israel? Who are the lost tribes of Israel? What will happen to Jerusalem and the Jews in Israel? Will God punish the U.S.A., Canada, United Kingdom, and other Anglo-Saxon nations? Why might God allow them to be punished first? Here is a link to the Spanish version of this article: Anglo-América & las Tribus Perdidas de Israel. Information is also in the YouTube sermons titled Where are the Ten Lost Tribes? Why does it matter? and British are the Covenant People. A short YouTube of prophetic interest may be: Are Chinese threats against Australia for real?
Will the Anglo-Saxon-Celtic Nations be Divided and Have People Taken as Slaves? Will the lands of the United States, United Kingdom, Canada, Australia, and New Zealand be divided? What about Jerusalem? What does Bible prophecy teach? Are there non-biblical prophecies that support this idea? Who will divide those lands? Who will end up with the lands and the people? Here is a link to a video titled Will the USA and other Anglo-nations be Divided and Their People Made Slaves? Here is a related item in the Spanish language ¿Serán divididas las naciones anglosajonas?
British are the Covenant People What do 'British' and 'Britain' mean in Hebrew? Are the descendants of the Anglo-Saxons people of the covenant? Does the British royal family connect to the throne of David? What does the Bible teach? What does history show us? Is there any DNA evidence related to British-Israelism? When did Christianity make it to the British Isles? Could Jeremiah have made it to the British Isles? What type of Christians made it to the British Isles? Did the last King of England believe in British Israelism?
Canada in Prophecy: What Does Bible Prophecy, Catholic Prophecy, and other Predictions Suggest About the Future of Canada? There are prophecies that suggest involvement with Canada. And many are not positive about its future. A sermon of related interest is also available: Canada in Prophecy.
Australia and New Zealand in Prophecy Do biblical prophecies help explain the wealth blessings for Australia and New Zealand? Might cursings from disobedience come in the 21st century? Here is a link to a related sermon: Australia and New Zealand: Origins and Prophecy.
Biden-Harris: Prophecies and Destruction Can the USA survive two full presidential terms? In what ways are Joe Biden and Kamala Harris apocalyptic? This book has hundreds of prophecies and scriptures to provide details. A Kindle version is also available and you do not need an actual Kindle device to read it. Why? Amazon will allow you to download it to almost any device: Please click HERE to download one of Amazon s Free Reader Apps. After you go to your free Kindle reader app (or if you already have one or a Kindle), you can go to: Biden-Harris: Prophecies and Destruction (Kindle) to get the book in seconds.