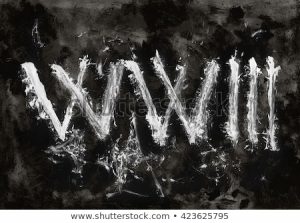 Various ones have wondered if we have seen the start of WWIII or at least triggers for it.
Here is something related to Russia and Ukraine:
Russia decries Ukraine's calls for NATO-like security coalition as 'prologue' to WWIII

September 14, 2022

Russia has condemned Kyiv's push for a NATO-like international security coalition as a "prologue" to World War III as it faces strategic losses amid its war in Ukraine.

"The Kyiv camarilla has given birth to a project of 'security guarantees', which are essentially a prologue to a third world war," Russia's Security Council Deputy Chairman Dmitry Medvedev said according to Russia state-owned media outlet Tass.

Medvedev claimed that no one would agree to any of the "guarantees" Kyiv is seeking from international partners and argued it would be tantamount to "applying Article 5 of the North Atlantic Pact to Ukraine."

NATO's Article 5 stipulates that an attack on one nation in the 30-member alliance – of which Ukraine is not a part of – would trigger a response from all member nations.

The article serves as a deterrent from aggressive nations like Russia who would be forced to face off with not only the U.S. military but 29 other advanced Western militaries as well, many of which share a border with Russia.  …

Ukrainian top officials on Tuesday introduced a proposal dubbed the "Kyiv Initiative" that is looking to form a pact with leading world players that would solidify an international response should Ukraine once again be attacked by Russia.  …
One of the reasons Russia gave for its 'special military operation' into Ukraine was to prevent it from being part of NATO.
Now, fallout from that operation, including motivating more military spending and cooperation among European nations, essentially is setting the stage for WWIII.
As far as WWIII goes, it is NOT a war of Russia against NATO. As far as Russia and Ukraine go, you may wish to watch the following which was made just before Russia invaded Ukraine: Russia, Ukraine, Babylonian Europe, and Prophecy.
What could be called WWIII will be a war, led by a European called the Beast in Revelation  13:1-10 and the King of the North in Daniel 11:39-43.
The USA will NOT remain as it is–and more and more Americans are starting to realize that. A reader sent me a link to the following today:
Poll: Half of Americans Think U.S. Will No Longer be a Global Superpower Within Ten Years

A new YouGov/Economist poll asking Americans about the likelihood of various "dire political scenarios" found that half the country think that within ten years the US will no longer be a global superpower and there will be a "total economic collapse."

From YouGov:

Among 15 potential future scenarios involving instability or political violence, the one that most Americans consider likely in the next decade is that the U.S. ceases to be a global superpower (50% say this), followed by a total collapse of the U.S. economy (47%). Each of the 15 dire scenarios is considered somewhat or very likely in the next decade by at least 20% of Americans.

[…] 37% of Americans say [a civil war] is at least somewhat likely to occur. 09/13/22 https://www.informationliberation.com/?id=63335
I, too, expect that the USA will not be a global superpower within ten years–dependent, of course, on seeing various signs that Jesus would precede its destruction occurs first.
In 2021, I put out a book titled Biden-Harris: Prophecies and Destruction. The sub-headline of my book is Can America survive the next two presidential terms?
Why?
Because biblical prophecies point to the end of the 6,000 years for humanity to rule itself occurring around 2031.
Here is something from chapter 6 of my book:
Now it has been said that "if" is the biggest two-letter word in the English language.

So to summarize this chapter:

If as the School of Elijah taught, that God inspired Elijah to state that the world as we have known it would last 6,000 years, to be followed by a thousand year sabbatical time, Jewish (Talmud, Tractate Sanhedrin [97a]) and early Christian traditions record (e.g. Irenaeus, a hearer of Polycarp. Adversus haereses, Book V, Chapter 30:4), then we are getting close to the end of that time.
And if, consistent with scriptures in both the Old and New Testaments, we can apply the concept that a thousand years is as a day to God (Psalm 90:4; 2 Peter 3:8).
And if, as generally understood in the Church of God that Jesus was killed and resurrected no later than the Spring of 31 A.D. on Passover.
And if we can presume that the "last days" of a 7,000 year prophetic week began AFTER the middle day (day 4), then the last days prior to the "sabbatical" time, which some would refer to as the millennial Kingdom of God would last two thousand years.
And if when Peter referred to being in the last days (Acts 2:17-18) and since Hebrews 1:1-2 teaches that "God … has in these last days spoken to us by His Son."
Then adding 2,000 years to a period of time leads to the end of the 6,000 years no later than 2031 (and it could be earlier than that).
Since the Great Tribulation is expected to start 3 1/2 years prior to that (cf. Revelation 12:14; 13:5) subtracting 3 1/2 years from the Spring of 2031 would be late in 2027.
Understand that the U.S.A. is prophesied to be taken over near the rise of the Beast and start of the Great Tribulation (cf. Daniel 11:39; Jeremiah 30:7; Matthew 24:21-22).
Therefore, since the end of two full U.S.A. presidential terms would end in January of 2029, these prophetic understandings point to the end of the U.S.A. prior to two full presidential terms.
This is also consistent with certain Hindu and Roman Catholic prophetic writings as well.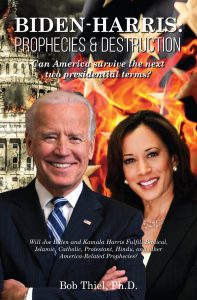 The UK, Canada, Australia, and New Zealand rely on protection from the USA to continue–and they will not have that when the USA is gone.
This will be what could be called WWIII.
The Anglo-American nations need repentance in order to delay what is coming (cf. Daniel 4:26).
However, the Bible points to them not sufficiently doing so:
5 …But the Assyrian shall be his king, Because they refused to repent. (Hosea 11:5b)
Just because your nation will not repent, that does not mean that you cannot.
Seek first the Kingdom of God (Matthew 6:33).
The end of the USA is coming soon.
Perhaps by 2028.
We also made a video:
Are there prophetic reasons to believe that the USA will not last two complete presidential terms? Yes. There is a tradition attributed to the Hebrew prophet Elijah that humanity had 6,000 years to live before being replaced by God's Kingdom. There are scriptures, writings in the Talmud, early Christian teachings that support this. Also, even certain Hindu writings support it.
Here is a link to the video: Is the USA prophesied to be destroyed by 2028?
Some items of possibly related interest may include:
World War III: Steps in Progress Are there surprising actions going on now that are leading to WWIII? Might a nuclear attack be expected? Does the Bible promise protection to all or only some Christians? How can you be part of those that will be protected? A related video would be Is World War III About to Begin? Can You Escape?
Russia and Ukraine: Their Origins and Prophesied Future Russia in prophecy. Where do the Russians come from? What about those in the Ukraine? What is prophesied for Russia and its allies? What will they do to the Europeans that supported the Beast in the end? There is also a video sermon available: Russia in the Bible and in Prophecy as are two video sermonettes Russia, Ukraine, Babylonian Europe, and Prophecy and Ukraine in Prophecy?
When Will the Great Tribulation Begin? 2022, 2023, or 2024? Can the Great Tribulation begin today? What happens before the Great Tribulation in the "beginning of sorrows"? What happens in the Great Tribulation and the Day of the Lord? Is this the time of the Gentiles? When is the earliest that the Great Tribulation can begin? What is the Day of the Lord? Who are the 144,000? Here is a version of the article in the Spanish language: ¿Puede la Gran Tribulación comenzar en el 2020 o 2021? ¿Es el Tiempo de los Gentiles? A related video is: Great Tribulation: 2026 or 2027? A shorter video is: Can the Great Tribulation start in 2022 or 2023? Here is a video in the Spanish language: Es El 2021 el año  de La Gran Tribulación o el Grande Reseteo Financiero.
The Times of the Gentiles Has there been more than one time of the Gentiles? Are we in it now or in the time of Anglo-America? What will the final time of the Gentiles be like? A related sermon is available and is titled: The Times of the Gentiles.
There is a Place of Safety for the Philadelphians. Why it May Be Near Petra This article discusses a biblical 'place of safety' and includes quotes from the Bible and Herbert W. Armstrong on this subject–thus, there is a biblically supported alternative to the rapture theory. Two sermon-length videos of related interest are available Physical Protection During the Great Tribulation and Might Petra be the Place of Safety? Here is something related in the Spanish language: Hay un lugar de seguridad para los Filadelfinos. ¿Puede ser Petra?
Is There A Secret Rapture for the Church? When and Where is the Church Protected? What does the Bible really teach? Does the Church flee or is it taken up just prior to the great tribulation? Who really is left behind? Here are links to two related videos Rapture or Fleeing? Which is Great Tribulation Protection? and Did Jesus Teach a Pre-tribulation Rapture?
Who is the King of the West? Why is there no Final End-Time King of the West in Bible Prophecy? Is the United States the King of the West? Here is a version in the Spanish language: ¿Quién es el Rey del Occidente? ¿Por qué no hay un Rey del Occidente en la profecía del tiempo del fin?.
Europa, the Beast, and Revelation Where did Europe get its name? What might Europe have to do with the Book of Revelation? What about "the Beast"? Is an emerging European power "the daughter of Babylon"? What is ahead for Europe? Here is a link to a video titled: Can You Prove that the Beast to Come is European?
European Technology and the Beast of Revelation Will the coming European Beast power would use and develop technology that will result in the taking over of the USA and its Anglo-Saxon allies? Is this possible? What does the Bible teach? Here is a related YouTube video: Military Technology and the Beast of Revelation.
Must the Ten Kings of Revelation 17:12 Rule over Ten Currently Existing Nations? Some claim that these passages refer to a gathering of 10 currently existing nations together, while one group teaches that this is referring to 11 nations getting together. Is that what Revelation 17:12-13 refers to? The ramifications of misunderstanding this are enormous. A related sermon is titled Ten Kings of Revelation and the Great Tribulation.
Might German Baron Karl-Theodor zu Guttenberg become the King of the North? Is the former German Defense Minister (who is also the former German Minister for Economics and Technology) one to watch? What do Catholic, Byzantine, and biblical prophecies suggest?
Germany's Assyrian Roots Throughout History Are the Germanic peoples descended from Asshur of the Bible? Have there been real Christians in Germanic history? What about the "Holy Roman Empire"? There is also a You-Tube video sermon on this titled Germany's Biblical Origins.
Germany in Biblical and Catholic Prophecy Does Assyria in the Bible equate to an end time power inhabiting the area of the old Roman Empire? What does prophecy say Germany will do and what does it say will happen to most of the German people? Here is a link to a video Is the USA Pushing Germany to Start WWIII?
Is Russia the King of the North? Some claim it is. But what does the Bible teach? Here is a link to a video, also titled Is Russia the King of the North?
Ezekiel 38: For Russia & Iran in Our Day? Is Ezekiel 38 about to be fulfilled? A related video is available titled Ezekiel 38: For Russia, Ukraine, & Iran Now?
Anglo – America in Prophecy & the Lost Tribes of Israel Are the Americans, Canadians, English, Scottish, Welsh, Australians, Anglo-Saxon (non-Dutch) Southern Africans, and New Zealanders descendants of Joseph? Where are the lost ten-tribes of Israel? Who are the lost tribes of Israel? What will happen to Jerusalem and the Jews in Israel? Will God punish the U.S.A., Canada, United Kingdom, and other Anglo-Saxon nations? Why might God allow them to be punished first? Here is a link to the Spanish version of this article: Anglo-América & las Tribus Perdidas de Israel. Information is also in the YouTube sermons titled Where are the Ten Lost Tribes? Why does it matter? and British are the Covenant People. A short YouTube of prophetic interest may be: Are Chinese threats against Australia for real?
Will the Anglo-Saxon-Celtic Nations be Divided and Have People Taken as Slaves? Will the lands of the United States, United Kingdom, Canada, Australia, and New Zealand be divided? What about Jerusalem? What does Bible prophecy teach? Are there non-biblical prophecies that support this idea? Who will divide those lands? Who will end up with the lands and the people? Here is a link to a video titled Will the USA and other Anglo-nations be Divided and Their People Made Slaves? Here is a related item in the Spanish language ¿Serán divididas las naciones anglosajonas?
British are the Covenant People What do 'British' and 'Britain' mean in Hebrew? Are the descendants of the Anglo-Saxons people of the covenant? Does the British royal family connect to the throne of David? What does the Bible teach? What does history show us? Is there any DNA evidence related to British-Israelism? When did Christianity make it to the British Isles? Could Jeremiah have made it to the British Isles? What type of Christians made it to the British Isles? Did the last King of England believe in British Israelism?
Canada in Prophecy: What Does Bible Prophecy, Catholic Prophecy, and other Predictions Suggest About the Future of Canada? There are prophecies that suggest involvement with Canada. And many are not positive about its future. A sermon of related interest is also available: Canada in Prophecy.
Australia and New Zealand in Prophecy Do biblical prophecies help explain the wealth blessings for Australia and New Zealand? Might cursings from disobedience come in the 21st century? Here is a link to a related sermon: Australia and New Zealand: Origins and Prophecy.
WTO/TTIP and the Babylonian Beast Will international trade agreements like WTO/TTIP/CETA lead to the fulfillment of end time prophecies concerning the Babylonian Beast power that the Book of Revelation warns against? What does the Bible teach? A related video would be WTO Trade Deal and the Rise of the European Beast Power.
USA in Prophecy: The Strongest Fortresses Can you point to scriptures, like Daniel 11:39, that point to the USA in the 21st century? This article does. A related sermon is titled: Do these 7 prophesies point to the end of the USA?
Who is the King of the North? Is there one? Do biblical and Roman Catholic prophecies for the Great Monarch point to the same leader? Should he be followed? Who will be the King of the North discussed in Daniel 11? Is a nuclear attack prophesied to happen to the English-speaking peoples of the United States, Great Britain, Canada, Australia, and New Zealand? When do the 1335 days, 1290 days, and 1260 days (the time, times, and half a time) of Daniel 12 begin? When does the Bible show that economic collapse will affect the United States? In the Spanish language check out ¿Quién es el Rey del Norte? Here is a link to a video titled: The Future King of the North.
The 'Peace Deal' of Daniel 9:27 This prophecy could give up to 3 1/2 years advance notice of the coming Great Tribulation. Will most ignore or misunderstand its fulfillment? Here is a link to a related sermon video Daniel 9:27 and the Start of the Great Tribulation.
Does God Have a 6,000 Year Plan? What Year Does the 6,000 Years End? Was a 6000 year time allowed for humans to rule followed by a literal thousand year reign of Christ on Earth taught by the early Christians? Does God have 7,000 year plan? What year may the six thousand years of human rule end? When will Jesus return? 2029 or 20xx? There is also a video titled 6000 Years: When will God's Kingdom Come? Here is a link to the article in Spanish: ¿Tiene Dios un plan de 6,000 años?