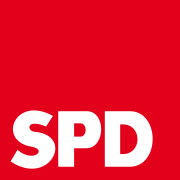 SPD logo
There is more and more movement towards a real European army:
EU army plot to fuel 'antagonistic' fury from global enemies and spark conflict threat

THE European Union's attempts to establish a common army could create a sense of "division" and heighten the threat from global enemies, security minister Baroness Goldie warned.

The European Union has been urging member states to agree to a more harmonised approach to security and defence through increased cooperation between sovereign armies. The increased push towards collaboration fuelled concerns the bloc may step away from NATO to pursue the creation of a fully-fledged EU Army in the coming years. But Baroness Goldie warned the "inadvertently antagonistic" stance Brussels has adopted in the past few years could cause additional threats to the continent.

The Conservative peer told the Lords' EU Security and Justice Sub-Committee: "The EU has, over the years, been developing its approach to defence.

"If you take the Common Security Defence policy, if you take PESCO, if you take a number of other European-related structures in relation to defence, clearly Europe has a desire to present a coherent position in relation to defence. 12/01/20 https://www.express.co.uk/news/world/1366826/EU-news-common-Army-PESCO-enemy-threat-NATO-European-Union-latest-vn
Yes, Europe has been taking steps, including PESCO.
But it wants to go further.
A reader sent me a link to the following in Italian, which is machine-translated below that into English:
Last October, the working group of the SpD (Sozialdemokratische Partei Deutschlands) in the Bundestag that deals with security and defense policy released a document proposing the establishment of what it calls the 28th army: a European army in addition to the national ones, placed under the control of the European institutions. With this proposal, the debate to equip the EU with an autonomous army takes a step forward, more than the words of President Macron, to whom the document spares no criticism.

The document of the SpD has the merit of intervening on the point where it is possible to unblock the process for the constitution of an autonomous European army. The idea is that the available states abandon the path of intergovernmental cooperation, placing an autonomous European army, the 28th army, alongside their respective national armies, adapting the treaties where necessary. It will consist of professional soldiers recruited on a voluntary basis, starting with a structure equal to that of tactical groups, 1,500 men, progressively increased to 8,000, and will report directly to the European institutions. The European army, after a transitional phase during which it will be financed with contributions from the participating States, will be charged to the European budget.
Once the UK voted to leave the European Union, EU representatives more and more have been willing to publicly call for a European army (see also Brexit Happened: Now What?).
This has also been directly stated by France's President Macron as well as at least indirectly stated by several German leaders.
Last November, Germany's Merkel pledged to increase military spending as "Europe is unable to defend itself.'
The German-European plan is for Europe to be a strong military power independent of the USA. And one that the Bible shows will ultimately defeat the USA (Daniel 11:39; see also USA in Prophecy: The Strongest Fortresses).
Although many in the USA and elsewhere act like that is not possible, those of us who understand certain aspects of biblical prophecy realize that the Bible shows that Europe will have a "great army" (Daniel 11:25; watch also PESCO and a Great European Army).
The Bible shows that it will be a conquering empire with "many ships" (cf. Daniel 11:29-43).
Steps to create a great European army are being taken now, with plans to do more in the future.
It will be more than a threat to the UK. The UK will be taken over (cf. Daniel 8:24-25; Isaiah 17:3).
Of course, some believe that despite WWI, WWII, and previous massive wars, that Europe would never start WWIII. Yet, this overlooks a biblical prophecy related to a people that now dominate central Europe (see Germany's Assyrian Roots Throughout History):
5 O Assyrian, the rod of mine anger, and the staff in their hand is mine indignation. 6 I will send him against an hypocritical nation, and against the people of my wrath will I give him a charge, to take the spoil, and to take the prey, and to tread them down like the mire of the streets.

7 Howbeit he meaneth not so, neither doth his heart think so; but it is in his heart to destroy and cut off nations not a few.

8 For he saith, Are not my princes altogether kings? 9 Is not Calno as Carchemish? is not Hamath as Arpad? is not Samaria as Damascus? 10 As my hand hath found the kingdoms of the idols, and whose graven images did excel them of Jerusalem and of Samaria; 11 Shall I not, as I have done unto Samaria and her idols, so do to Jerusalem and her idols? (Isaiah 10:5-11, KJV)
The USA is sometimes prophetically referred to as Samaria (and sometimes as Manasseh) in biblical prophecy (for details, watch USA in Prophecy: Samaria). So, even though Germanic-led Europe (referred to as Assyria above) does not seem to wish to do this (Isaiah 10:7), according to biblical prophecy it will come to pass. The USA will be defeated (cf. Daniel 11:39; see also USA in Prophecy: The Strongest Fortresses) as will the UK (which is often referred to as Ephraim in biblical prophecies such as Isaiah 17:3). Notice also:
9 The children of Ephraim, being armed and carrying bows,
Turned back in the day of battle.
10 They did not keep the covenant of God;
They refused to walk in His law,
11 And forgot His works
And His wonders that He had shown them. (Psalm 78:9-11)

9 All the people will know —
Ephraim and the inhabitant of Samaria —
Who say in pride and arrogance of heart:
10 'The bricks have fallen down,
But we will rebuild with hewn stones;
The sycamores are cut down,
But we will replace them with cedars."
11 Therefore the Lord shall set up
The adversaries of Rezin against him,
And spur his enemies on,
12 The Syrians before and the Philistines behind;
And they shall devour Israel with an open mouth.

For all this His anger is not turned away,
But His hand is stretched out still.

13 For the people do not turn to Him who strikes them,
Nor do they seek the Lord of hosts.
14 Therefore the Lord will cut off head and tail from Israel,
Palm branch and bulrush in one day. (Isaiah 9:9-14)
A while back, the Continuing Church of God (CCOG) put out the following video on our Bible News Prophecy YouTube channel:

15:25

In November 2018, French President Macron called for a "true European army" because of China, Russia, and the USA. Some others in Europe have echoed that sentiment. On November 9, 2018, US President Donald Trump called that an insult, but the next day said that the USA wanted "a very strong Europe." Emmanuel Macron referred to Donald Trump as "my friend" and indicated a desire to strengthen Europe's military spending. In December 2017, 25 European nations agreed to be part of a military alliance called PESCO. Europe also has NATO and IEI. Will Europe end up with "a great army"? Has Donald Trump's announcement to withdraw from the 1987 Intermediate-Range Nuclear Forces Treaty gotten some to say that Europe must rebel against the USA? Is the idea of a United States of Europe and a European army a "paranoid fantasy" or a biblical reality? Will the USA regret Europe becoming a stronger military power? Will the USA be betrayed by "friends" such as its continental European allies? Does the Bible teach any or all of this? Are there connections to the Beast of Revelation or the King of the North of Daniel 11? Dr. Thiel addresses these matters in this video.
Here is a link to the sermonette video: PESCO and a Great European Army.
The army will be very destructive.
The Bible tells of a coming time of massive devastation:
23 'The whole land is brimstone, salt, and burning; it is not sown, nor does it bear, nor does any grass grow there, like the overthrow of Sodom and Gomorrah, Admah, and Zeboiim, which the Lord overthrew in His anger and His wrath.' (Deuteronomy 29:23-24)

19 Through the wrath of the LORD of hosts
The land is burned up,
And the people shall be as fuel for the fire; No man shall spare his brother.
20 And he shall snatch on the right hand
And be hungry;
He shall devour on the left hand
And not be satisfied; Every man shall eat the flesh of his own arm. 21 Manasseh shall devour Ephraim, and Ephraim Manasseh; Together they shall be against Judah (Isaiah 9:19-21).
The above descriptions are consistent with a nuclear or similar attack. Manasseh represents the USA and Ephraim its British-descended allies (see Anglo – America in Prophecy & the Lost Tribes of Israel). THIS HAS NOT YET HAPPENED IN HISTORY AND IS A PROPHECY FOR OUR TIME.
It is my view that Europe will likely attack the USA and/or the UK under the guise of a NATO (or some other defense treaty) exercise and use nuclear bombers. And yes, German-dominated Europe would be willing to use USA nuclear bombs against the USA, UK, and Canada!
While now is not the time–"the end it not yet" (Matthew 24:6; see also When Will the Great Tribulation Begin?)–the Germans and others in Europe have access to nuclear weaponry and other technology, to make this come to pass.
We have video related to this:

15:27

It is reported that the Germans are looking for a new bomber to be able to be used to deliver US B61-12 atomic bombs. Does Germany already have access to American nuclear weapons it can now use? What about Belgium, Italy, and the Netherlands? Has there been increased interest in more independent European nuclear capacity since the election of US President Donald Trump? What has Berthold Kohler, Herbert W. Armstrong, Nigel Farage, Jean-Claude Juncker, and Maximilian Terhalle said about Europe's militaristic ambitions? What about Bible prophecy? Could the Great Tribulation begin with a thermonuclear strike? What has Time, NTI, and Global Research reported about European nuclear weapons available to European nations? Is a nuclear attack consistent with prophecies? Might the coming Beast use nuclear weapons against the USA? Dr. Thiel addresses these issues and more.
Here is a link to the sermonette video: Nuclear bombers for the Beast?
Many want Europe to become a major military power. The USA is making the Europeans nervous. An unintended consequence of Trump Administration policies has been to get the Europeans to look seriously at being a military power independent of the USA.
Europe is now seriously looking to do so.
This will not end well for the USA (cf. Daniel 11:39) nor its British-descended allies (cf. Daniel 8:24-25; Isaiah 17:3).
Some items of possibly related interest may include:
Who is the King of the North? Is there one? Do biblical and Roman Catholic prophecies for the Great Monarch point to the same leader? Should he be followed? Who will be the King of the North discussed in Daniel 11? Is a nuclear attack prophesied to happen to the English-speaking peoples of the United States, Great Britain, Canada, Australia, and New Zealand? When do the 1335 days, 1290 days, and 1260 days (the time, times, and half a time) of Daniel 12 begin? When does the Bible show that economic collapse will affect the United States? In the Spanish language check out ¿Quién es el Rey del Norte? Here are links to two related videos: The King of the North is Alive: What to Look Out For and The Future King of the North.
The Great Monarch: Biblical and Catholic Prophecies Is the 'Great Monarch' of Catholic prophecies endorsed or condemned by the Bible? Two sermons of related interest are also available: Great Monarch: Messiah or False Christ? and Great Monarch in 50+ Beast Prophecies.
Europa, the Beast, and Revelation Where did Europe get its name? What might Europe have to do with the Book of Revelation? What about "the Beast"? Is an emerging European power "the daughter of Babylon"? What is ahead for Europe? Here is a link to a video titled: Can You Prove that the Beast to Come is European?
European Technology and the Beast of Revelation Will the coming European Beast power would use and develop technology that will result in the taking over of the USA and its Anglo-Saxon allies? Is this possible? What does the Bible teach? Here is a related YouTube video: Military Technology and the Beast of Revelation.
World War III: Steps in Progress Are there surprising actions going on now that are leading to WWIII? Might a nuclear attack be expected? Does the Bible promise protection to all or only some Christians? How can you be part of those that will be protected? A related video would be Is World War III About to Begin? Can You Escape?
Brexit Happened: Now What? At 11:00 pm January 31, 2020, the United Kingdom formally left the European Union. Many celebrated, while many mourned. Nigel Farage stated, "This is the greatest moment in modern British history." What will happen to the United Kingdom? Will the UK be involved in trade deals with the United States of America and the Europeans? Will the UK regret the BRitish Exit (Brexit) from the EU?What will happen with the European Union? Is Europe prophesied to have a great army and many ships? Does the Bible prophesy a reorganization of Europe? Does it prophesy that the Europeans will become a conquering military power? Is the United Kingdom prophesied to be conquered? How does the Bible name the British-descended peoples? Was the British Empire the largest in world history? Was Brexit predicted by Church of God leaders in 1970 and the early 1990s? Will the European Union be negatively affected financially by the departure of the UK? Will this turn out well for the UK or the Europeans? Dr. Thiel addresses these issues and more in this video.
The Times of the Gentiles Has there been more than one time of the Gentiles? Are we in it now or in the time of Anglo-America? What will the final time of the Gentiles be like? A related sermon is available and is titled: The Times of the Gentiles.
Armageddon Who is involved and when will this gathering happen? Here is also a video from Dr. Thiel, from Tel Megiddo in Israel: Armageddon. Other videos include: Armageddon Will it come on Trump's watch?, Iraq, Armageddon, & Prophecy, Freemasonry, Armageddon, and Rome, Is China paving roads to Armageddon?, and Jordan, Petra, and Armageddon.
Germany's Assyrian Roots Throughout History Are the Germanic peoples descended from Asshur of the Bible? Have there been real Christians in Germanic history? What about the "Holy Roman Empire"? There is also a You-Tube video sermon on this titled Germany's Biblical Origins.
Germany in Biblical and Catholic Prophecy Does Assyria in the Bible equate to an end time power inhabiting the area of the old Roman Empire? What does prophecy say Germany will do and what does it say will happen to most of the German people?
Can You Prove that the Beast to Come is European? The Book of Revelation tells of a beast power that will rise up. Some think that this must be Russia or could be Islamic, while others say that this power is European. The Book of Daniel tells of the rise of an end time King of the North that some think must be referring to a Russian leader, while others say that this power is European. How can you be sure? This YouTube video has all the scriptural proofs that you should need to prove that this power must be a European one.
Anglo – America in Prophecy & the Lost Tribes of Israel Are the Americans, Canadians, English, Scottish, Welsh, Australians, Anglo-Saxon (non-Dutch) Southern Africans, and New Zealanders descendants of Joseph? Where are the lost ten-tribes of Israel? Who are the lost tribes of Israel? What will happen to Jerusalem and the Jews in Israel? Will God punish the U.S.A., Canada, United Kingdom, and other Anglo-Saxon nations? Why might God allow them to be punished first? Here is a link to the Spanish version of this article: Anglo-América & las Tribus Perdidas de Israel. Information is also in the YouTube sermons titled Where are the Ten Lost Tribes? Why does it matter? and British are the Covenant People. A short YouTube of prophetic interest may be: Are Chinese threats against Australia for real?
Will the Anglo-Saxon-Celtic Nations be Divided and Have People Taken as Slaves? Will the lands of the United States, United Kingdom, Canada, Australia, and New Zealand be divided? What about Jerusalem? What does Bible prophecy teach? Are there non-biblical prophecies that support this idea? Who will divide those lands? Who will end up with the lands and the people? Here is a link to a video titled Will the USA and other Anglo-nations be Divided and Their People Made Slaves? Here is a related item in the Spanish language ¿Serán divididas las naciones anglosajonas?
British are the Covenant People What do 'British' and 'Britain' mean in Hebrew? Are the descendants of the Anglo-Saxons people of the covenant? Does the British royal family connect to the throne of David? What does the Bible teach? What does history show us? Is there any DNA evidence related to British-Israelism? When did Christianity make it to the British Isles? Could Jeremiah have made it to the British Isles? What type of Christians made it to the British Isles? Did the last King of England believe in British Israelism?
Canada in Prophecy: What Does Bible Prophecy, Catholic Prophecy, and other Predictions Suggest About the Future of Canada? There are prophecies that suggest involvement with Canada. And many are not positive about its future. A sermon of related interest is also available: Canada in Prophecy.
Australia and New Zealand in Prophecy Do biblical prophecies help explain the wealth blessings for Australia and New Zealand? Might cursings from disobedience come in the 21st century? Here is a link to a related sermon: Australia and New Zealand: Origins and Prophecy.
The 'Lost Tribe' of Reuben: France in Prophecy? What is the origin of this in France? What is prophesied to happen to them? A two-part sermon related to history and prophecy is available online: The 'Lost Tribe' of Reuben and France and Prophecy.
Spiritual Samaritans: Old and New Who were the Samaritans? Do the represent true Christianity or something else? Here is a link to a related sermon: USA in Prophecy: Samaria.
Donald Trump in Prophecy Prophecy, Donald Trump? Are there prophecies that Donald Trump may fulfill? Are there any prophecies that he has already helped fulfill? Could a Donald Trump presidency be apocalyptic? A related video is titled: Donald: 'Trump of God' or Apocalyptic?
Trump Presidency Magic 8 Ball or Bible Prophecy? BBC reported that one might as well use a 'Magic Eight-Ball' to try to predict what will happen in the remaining time of Donald Trump's presidency. What is a 'Magic Eight-Ball'? Dr. Thiel not only explains that, but also briefly goes over 10 biblically-based warnings he wrote would happen if Donald Trump were elected that have already began to come to pass. He also goes over something he wrote back in 2008 that the Trump presidency is also helping lead to fulfillment. Should you trust Bible prophecy or not? Dr. Thiel says that Bible prophecy can be trusted, despite the view of skeptics and others that either overlook or despise the Bible. This is a video.
Donald Trump and America's Apocalypse This 188 page book is for people truly interested in prophecies related to Donald Trump and the United States, including learning about several that have already been fulfilled and those that will be fulfilled in the future. The physical book can be purchased at Amazon for $12.99 from the following link: Donald Trump and America's Apocalypse.
Donald Trump and America's Apocalypse-Kindle Edition This electronic version of the 188 page print edition is available for only US$3.99. And you do not need an actual Kindle device to read it. Why? Amazon will allow you to download it to almost any device: Please click HERE to download one of Amazon s Free Reader Apps. After you go to for your free Kindle reader and then go to Donald Trump and America's Apocalypse-Kindle Edition.
USA in Prophecy: The Strongest Fortresses Can you point to scriptures, like Daniel 11:39, that point to the USA in the 21st century? This article does. Two related sermon are available: Identifying the USA and its Destruction in Prophecy and Do these 7 prophesies point to the end of the USA?
Who is the King of the West? Why is there no Final End-Time King of the West in Bible Prophecy? Is the United States the King of the West? Here is a version in the Spanish language: ¿Quién es el Rey del Occidente? ¿Por qué no hay un Rey del Occidente en la profecía del tiempo del fin? A related sermon is also available: The Bible, the USA, and the King of the West.