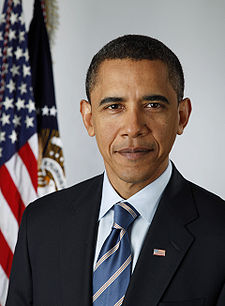 US President Obama and Canadian Prime Minister Stephen Harper are in Mexico for a summit:
Obama Arrives in Mexico for Start of Summit

Published: August 9, 2009

GUADALAJARA, Mexico — President Barack Obama began a summit meeting here Sunday night with his Mexican and Canadian counterparts that touched on a broad range of issues including climate change, the economic crisis, the swine flu pandemic and the battle against illegal drugs…"I think the summit is going to be a step in the continuing dialogue from which agreements will undoubtedly come," Gen. James L. Jones, Mr. Obama's national security adviser, said before the meetings began. "I think we'll see more of these dialogues. And as I said, from that, I think good things will come."

Immigration was raised again, but this time tensions were expected to be focused on Mexicans entering Canada, not the United States.

Too many Mexicans, the Canadian government complained, are fraudulently claiming political asylum in Canada, overwhelming the system. So Canada announced last month that it would begin requiring Mexican citizens to secure visas before entering the country, a decision that elicited outrage in Mexico.

The Mexicans struck back with an announcement that Canadian diplomats and government officials would now require visas to enter Mexico.

Although some angry Mexican lawmakers urged President Felipe Calderón to go further and require visas for all Canadian visitors, Mr. Calderón held off, not wanting to damage Mexico's tourism industry, which relies heavily on North American visitors.

Mexico also raised a trade dispute that began when the United States Congress canceled a program, in violation of Nafta, that allowed Mexican trucks to operate in the United States.

Mexico responded by imposing billions of dollars in tariffs on American products. The Obama administration said it was seeking to resolve the dispute, but did not have a deal ready in time for the meeting.

Another irritant is the "Buy American" clause in the Obama administration's economic stimulus plan, which both Canada and Mexico oppose. An aide to Prime Minister Stephen Harper of Canada told reporters last week that he "wouldn't be surprised" if the Canadian leader raised the issue of protectionism with Mr. Obama.  http://www.nytimes.com/2009/08/10/world/americas/10prexy.html?em
As I have long written at this website, ultimately the USA and Canada will find that Mexico will align itself with the Europeans and Latin Americans instead of those that are to the north of its land.
This is basically because of religion and Bible prophecy.
Some articles of possibly related interest may include:
Mexico, Central America, South America, and Brazil in Prophecy [Español: México, America Central, Suramérica, y el Brasil en profecíal] [Português: México, América Central, Ámérica do Sul, e Brasil na profecia] What will happen to those of Latin America? Will they have prosperity? Will they cooperate with Europe? Will they suffer in the future? What rule might the various Caribbean nations/territories play?
Anglo – America in Prophecy & the Lost Tribes of Israel Are the Americans, Canadians, British, Scottish, Welsh, Australians, Anglo-Southern Africans, and New Zealanders descendants of Joseph? Where are the lost ten-tribes of Israel? Who are the lost tribes of Israel? Will God punish the U.S.A., Canada, United Kingdom, and other Anglo nations? Why might God allow them to be punished first?
Prophecies of Barack Obama? Eight reasons why Barack Obama is apocalyptic and eight reasons why Barack Obama is not the Antichrist. This article includes many biblical and non-biblical prophecies, from around the world, that seem to discuss Barack Obama. Did Nostradamus predict Barack Obama dealing with the Antichrist?  Might Barack Obama set the stage for the kings of the North and South as at least one Shiite prophecy suggests?  This is the longest and most complete article on this page on Barack Obama prophecies. Read it and decide for yourself if President Obama seems to be fulfilling various prophecies.
Barack Obama, Prophecy, and the Destruction of the United States Some claim that Barack Obama is the prophesied "son of Kenya", based up an early 20th century writing.