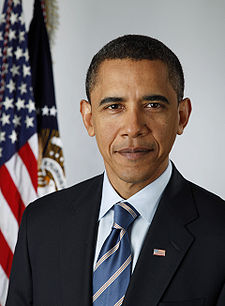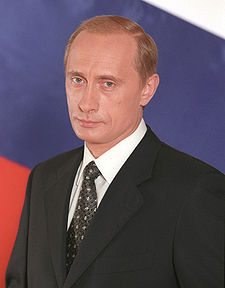 Barack Obama and Vladimir Putin, Official Photographs
The office of Russia's President Putin made an announcement:
Russian president Vladimir Putin claims President Barack Obama is planning to visit Russia, the outlet RIA Novosti reports.

"US President Barack Obama has confirmed plans to visit Russia at the invitation of his Russian counterpart Vladimir Putin, the Russian president's spokesman said on Tuesday," the Russian outlet reports. "Spokesman Dmitry Peskov said Obama made the statement when Putin called a second time to congratulate the US president on his reelection."…

During the campaign Obama famously got caught on a hot microphone passing along a message to Putin. "This is my last election. After my election I have more flexibility," Obama told then Russian president Dmitri Medvedev. "I understand. I will transmit this information to Vladimir," Medvedev responded in the overheard conversation.http://www.weeklystandard.com/blogs/putin-obama-plans-visit-russia_663287.html
The above is not really a surprise. The meeting will probably allow Barack Obama to keep his word and discuss how flexible he wants to be in cutting the USA nuclear arsenal as well as other defense cuts that Barack Obama's Administration intends to make.
The current "fiscal cliff" that the USA faces on January 1, 2013 includes massive cuts in US military spending unless resolved by Barack Obama and Congress in the next several weeks.  The USA Defense Secretary Leon Panetta has warned about the dangers of these cuts as  and referred to them as "doomsday" ('Doomsday' Defense Cuts) and "unthinkable" (Panetta Weighs Unthinkable Defense Cuts) and yet they may well happen.  And it is likely that Barack Obama agrees that many cuts should happen.
The smaller the USA defense budget, the easier it is for Russia (and others) to be able to have a more comparable military.  And modernization of Russia's military has long been an objective of Vladimir Putin (Russia's Military Modernization: Who Will Be Attacked?).
It was reported back in September 2012 that Vladimir Putin wanted Barack Obama to be re-elected (see Russian Press Reports Why Putin Likes Obama Over Romney), and he got his way.
Russia plays a prominent role in certain end time prophecies, and Vladimir Putin has made many public statements consistent with what the Bible suggests will happen to Russia (see, for example, Putin Returns to Russia's Presidency And Has Prophetic Goals).
Those in the USA and Canada should realize that the Bible suggests that Russia plays a role in prophetic events years after the USA is defeated (cf. Daniel 11:39,44-45).
Will the likely meeting between the presidents of Russia and the USA facilitate this?  It would seem so.
Some articles of possibly related interest may include:
Russia: Its Origins and Prophesied Future Where do the Russians come from? What about those in the Ukraine? What is prophesied for Russia and its allies? What will they do to the Europeans that supported the Beast in the end?
Is Russia the King of the North? Some claim it is. But what does the Bible teach?
Barack Obama, Prophecy, and the Destruction of the United States This is a 160 page book for people truly interested in prophecies related to Barack Obama and the United States, including learning about many that have already been fulfilled (which the book documents in detail) and those that will be fulfilled in the future. It also has a chapter about Mitt Romney. This book is available to order at www.barackobamaprophecy.com. The physical book can also be purchased at Amazon from the following link: Barack Obama, Prophecy, and the Destruction of the United States: Is Barack Obama Fulfilling Biblical, Islamic, Catholic, Kenyan, and other America-Related Prophecies? What About Mitt Romney?
Barack Obama, Prophecy, and the Destruction of the United States–Amazon Kindle edition. This electronic version is available for only US$2.99. And you do not need an actual Kindle device to read it. Why? Amazon will allow you to download it to almost any device: Please click HERE to download one of Amazon's Free Reader Apps. After you go to for your free Kindle reader and then go to Barack Obama, Prophecy, and the Destruction of the United States–Amazon Kindle edition.)