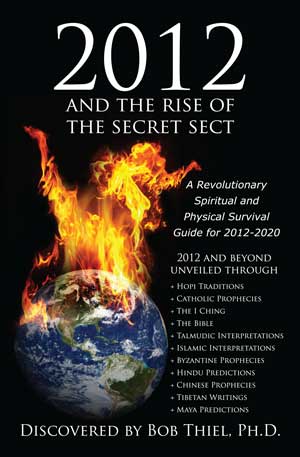 The US Secretary of Defense is considering previously unthinkable cuts in the U.S. defense budget:
Panetta Weighs Military Cuts Once Thought Out of Bounds

Published: November 6, 2011

WASHINGTON — Under orders to cut the Pentagon budget by more than $450 billion over the next decade, Defense Secretary Leon E. Panetta is considering reductions in spending categories once thought sacrosanct, especially in medical and retirement benefits, as well as further shrinking the number of troops and reducing new weapons purchases…

Among other steps, Mr. Panetta said, Pentagon strategists were looking at additional cuts in the nuclear arsenal, with an eye toward determining how many warheads the military needed to deter attacks.

Mr. Panetta also held out the possibility of cutting the number of American troops based in Europe, with the United States compensating for any withdrawal by helping NATO allies improve their militaries.  http://www.nytimes.com/2011/11/07/world/panetta-weighs-military-cuts-once-thought-out-of-bounds.html
If certain other cuts cannot be agreed upon by a special debt panel and the US Congress this month, automatic cuts to defense spending will be required.  Several months ago, President Obama's Defense Secretary Panetta referred to those automatic cuts as 'doomsday' cuts (see 'Doomsday' Defense Cuts).  Even if those cuts are not triggered later this year, the reality is that US defense spending is going to be impacted by the US fiscal crisis.
On this defense spending subject, in my 2009 book 2012 and the Rise of the Secret Sect I warned:
Because of domestic economic concerns and international pressures, Barack Obama is shifting priorities away from defense spending… This will help lead to the destruction of the United States, when the Europeans are ready and the U.S.A. is not (Chapter 8).
"Doomsday' and "out of bounds" cuts in the U.S.'s defense budget are consistent with what the book warned. And that warning was based upon prophecies in Daniel 11:39 and Habakkuk 2, as well as other scriptures. Notice part of how my book discusses one of those passages (the "he" is the European King of the North as my book elsewhere discusses him):
39 Thus he shall act against the strongest fortresses with a foreign god, which he shall acknowledge, and advance its glory; and he shall cause them to rule over many, and divide the land for gain.

The two Hebrew words translated as "the strongest fortresses" in verse 39 do not appear together anywhere else in the Bible.

Something is, thus, unique here.

Who has the strongest fortresses?

Looking down in this chapter further, we must eliminate the King of the South, because that king is not attacked until the next verse. We must also eliminate those in the North and East, as they do not get involved until verse 44.

Neither the rest of Africa nor Latin America has anything resembling "the strongest fortresses."  The strongest fortresses belong to the United States, and to a much lesser degree, its English-speaking allies.

Thus, Daniel 11:39 is describing when the Anglo-English nations are destroyed…

Why America and its Anglo-Allies?

Why would Europe ultimately destroy the U.S.A. and its Anglo-allies?

Because it is the nominally Protestant (as well as religiously diverse) U.S.A. that most stands in the way of the goals of a future single ecumenical religion in Europe to dominate the world.

Only by eliminating the vast bastions of Protestantism and other "heresies" (which several other "Catholic" prophecies seem to show is a goal) that are present in the U.S.A. and its Anglo-allies, can such an ecumenical domination be attained in those lands.

Notice what one "Catholic" has written:

Priest G. Rossi (19th century):  But boastful pride and presumption always go before a fall. With her large share of guilt, America cannot avoid her due share of punishment…If the world is not yet entirely converted to Christianity, the blame is not on the head nor in the conscience of the Catholic Church… Ah ! wretched Protestantism shall have to answer for the loss of faith… English schism and heresy have squandered their treasures and abused their great temporal power, not only in persecuting-the faith in Great Britain and Ireland, but also in banishing the true religion of Jesus Christ from their vast American possessions…Their long-deserved punishment, however, is approaching from the North! [Rossi, pp.16, 255]

So, at least one respected Catholic priest published that a northern power will punish Britain, and its descendants, including  the U.S.A. and Canada, for their "pride" and Protestantism.
The northern power (north of Jerusalem) that the Bible (as the King of the North) and Catholic (the Great Monarch of the revived Holy Roman Empire) prophecy refer to in this context is a European one (the north and east power in Daniel 11:44 represents Russia, China, and their end-time allies).  The "NATO allies" Secretary Panetta referred to are European nations–the Obama Administration wants Europe to arm more and wants the USA to help and encourage Europe to do this.  Instead of heeding proper understanding of biblical warnings, the Obama Administration seems intent on arming a power that ultimately will defeat the USA.
Furthermore over in Europe, once that area is ready (and it will have a religious revival first) I believe that certain non-biblical prophecies will be ultimately used by the coming European Beast power to justify taking over the USA and its Anglo-allies (and these are cited in the 2012 and the Rise of the Secret Sect book).
World events continue to align with properly understood biblical prophecy.
If you have not already done so, you should consider acquiring the book, 2012 and the Rise of the Secret Sect. It is available in several languages, as well as through Kindle and Barnes&Noble.com.
2012 and the Rise of the Secret Sect This is a link related to a book by Bob Thiel (COGwriter). This link also has YouTube videos. This book documents and explains hundreds of prophecies. And since it was published, world events have aligned with at least 15-16 predictions in the book and many more will to come to pass.
2012 y el surgimiento de la secta secreta 2012 libro del Dr. Thiel en Español.
2012 und das Auftreten der geheimen Sekte (German Edition) 2012 Buch von Dr. Thiel in deutscher Sprache.
2012 e o Surgimento da Seita Secreta (Portuguese Edition) 2012 livro do Dr. Thiel em português. Este livro documenta e explica centenas de profecias. E desde que foi publicado pela primeira vez, pelo menos 16 já começaram a acontecer.
2012 e o Surgimento da Seita Secreta (Brazilian Portuguese Edition) 2012 livro do Dr. Thiel. Edição em português do Brasil. Este livro documenta e explica centenas de profecias. E desde que foi publicado pela primeira vez, pelo menos 16 já começaram a acontecer.