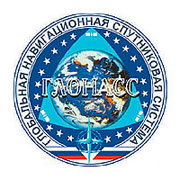 GLONASS Logo
Russia took another step towards increasing power in space:
Russian sat-nav almost complete

B

y Katia Moskvitch

BBC – May 11, 2010

Russia's answer to the US Global Positioning System, Glonass, is nearing completion with almost all of its satellites in place…

Russia now says it wants the system to work together with GPS, rather than being a direct competitor.

http://news.bbc.co.uk/2/hi/europe/8674102.stm

Glonass: Has Russia's sat-nav system come of age?

By Katia Moskvitch

2 April 2010

BBC Russian.com

With the Glonass satellite-navigation constellation nearly complete,  Russia's plan to wean itself off the US Global Positioning System (GPS) appears to be coming to fruition…

The head of the Russian Federal Space Agency (Roscosmos) said…Glonass is also vital for national security, he added, so that America does not deliberately alter or blur Russia's GPS signal – for instance, during a military conflict. http://news.bbc.co.uk/2/hi/science/nature/8595704.stm
Russia's Glonass may still have some issues, but it is part of Russia's plan to remain a major military power.  And unlike the USA, it seems more determined to upgrade its space systems in order to do so.
The USA is having trouble with its GPS system and is planning on linking it to Europe's upcoming Galileo for part of its defense needs (see Brain of EU Galileo Was Shipped).  By doing so, the USA is making itself vulnerable from hostilities that could arise from the Europeans.  This is something I warned about, prior to it happening, in my book 2012 and the Rise of the Secret Sect.
Some items of related interest may include:
Russia: Its Origins and Prophesied Future Where do the Russians come from? What about those in the Ukraine? What is prophesied for Russia and its allies? What will they do to the Europeans that supported the Beast in the end?
Is Russia the King of the North? Some claim it is. But what does the Bible teach?
2012 and the Rise of the Secret Sect This is a link related to a book by Bob Thiel (COGwriter) that attempts to explain where many prophetic and world events are leading.  This also has YouTube videos related to 2012.  World events have aligned with at least 11 predictions in it since it was released in September 2009.