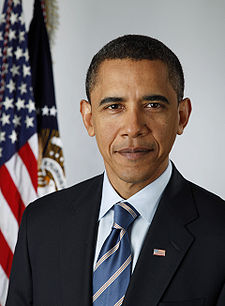 US President Obama was unknowingly recorded while hinting of a compromise with Russia:
26 March 2012
(CBS News) SEOUL, South Korea – Unaware that a microphone was recording him, President Barack Obama asked outgoing Russian President Dmitry Medvedev for "space" until after his re-election to negotiate on NATO's planned missile defense system for Eastern Europe…
"On all these issues, but particularly missile defense, this, this can be solved, but it's important for him to give me space," Mr. Obama told Medvedev.

Medvedev replied, "Yeah, I understand. I understand your message about space. Space for you."

"This is my last election," President Obama said. "And after my election, I have more flexibility."

The Russian leader responded, "I understand. I transmit this information to Vladimir."  http://www.cbsnews.com/8301-505263_162-57404379/obama-asks-russia-for-space-on-missile-defense/?tag=stack
This is not a surprise. Barack Obama has made various statements that suggest there are many decisions he might make now if he was not concerned about his re-election.
His latest admission may give those in Europe additional reasons to strengthen their own military defenses since the US President has suggested that he will compromise further.  Missile defense systems are expensive and compromising on them would likely save the USA money.
Things are changing in the world, and the US President's comments indicate that the USA plans to weaken defenses.  This is, of course, consistent with other steps along that line that Barack Obama has made.
And consistent with something my 2009 book, 2012 and the Rise of the Secret Sect, stated:
Because of domestic economic concerns and international pressures, Barack Obama is shifting priorities away from defense spending, while encouraging the Europeans to increase their military might.  This will help lead to the destruction of the United States, when the Europeans are ready and the U.S.A. is not.
The USA is placing itself at risk, and its President, would prefer not to make this a 2012 campaign issue.
Some articles of possibly related interest may include:
Can the Great Tribulation Begin in 2012 or 2013? Can the Great Tribulation begin today? What is the "beginning of sorrows"? When is the earliest that the Great Tribulation can begin? What is the Day of the Lord?
Anglo – America in Prophecy & the Lost Tribes of Israel Are the Americans, Canadians, British, Scottish, Welsh, Australians, Anglo-Southern Africans, and New Zealanders descendants of Joseph? Where are the lost ten-tribes of Israel? Who are the lost tribes of Israel? What will happen to the Jews in Israel? Will God punish the U.S.A., Canada, United Kingdom, and other Anglo nations? Why might God allow them to be punished first?
Will the Anglo-Nations be Divided and Have People Taken as Slaves? Will the lands of the United States, United Kingdom, Canada, Australia, and New Zealand be divided? What does Bible prophecy teach? Are there non-biblical prophecies that support this idea? Who will divide those lands? Who will end up with the lands and the people?
Prophecies of Barack Obama? Eight reasons why Barack Obama is apocalyptic and eight reasons why Barack Obama is not the Antichrist. This article includes many biblical and non-biblical prophecies, from around the world, that seem to discuss Barack Obama. Did Nostradamus predict Barack Obama dealing with the Antichrist? Might Barack Obama set the stage for the kings of the North and South as at least one Shiite prophecy suggests? This is the longest and most complete article on this page on Barack Obama prophecies. Read it and decide for yourself if President Obama seems to be fulfilling various prophecies.
Barack Obama, Prophecy, and the Destruction of the United States Some claim that Barack Obama is the prophesied "son of Kenya", based up an early 20th century writing.
Russia: Its Origins and Prophesied Future Russia in prophecy. Where do the Russians come from? What about those in the Ukraine? What is prophesied for Russia and its allies? What will they do to the Europeans that supported the Beast in the end?
Is Russia the King of the North? Some claim it is. But what does the Bible teach?
Europa, the Beast, and Revelation Where did Europe get its name? What might Europe have to do with the Book of Revelation? What about "the Beast"? Is an emerging European power "the daughter of Babylon"? What is ahead for Europe?
Should a Christian Vote? This article gives some of the Biblical rationale on this subject. Would Jesus vote for president/prime minister? Is voting in the Bible? This is a subject Christians need to understand.