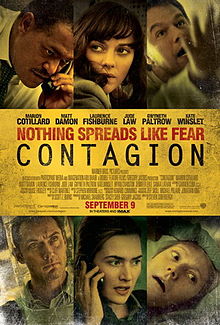 Alt-Market.com (AM) posted the following:
Panic? You Haven't Seen Anything Yet…

March 12, 2020

One rule every preparedness expert should go by is to always be concerned when establishment authorities, the media and "shoe shine boys" start volunteering their "expert" opinions on why you should not be concerned about a particular danger.  The establishment most likely has an agenda to keep you passive, and the shoe shine boys are simply regurgitating what they hear from the media like good little robots.  These people are far too interested in whether or not you are preparing for a threat; in fact they seem hell bent on talking you out of preparation in general.  Why is that?

In the past two months I have seen an endless flow of mainstream news stories arguing first, that Covid 19 is nothing to worry, and second, that the public is "in a panic" over the virus. The first assertion is obviously ridiculous. …

The second assertion seems to be a calculated exaggeration; a form of reverse psychology. Keep telling people they are "panicking" when they are not and maybe they will go to the other extreme and passively do nothing at all just to avoid the label. I have to say, I don't think people in this day and age know what a mass "panic" actually is, especially if their only point of reference is some empty toilet paper shelves at Costco.

In terms of the stock markets one could say a "panic" has FINALLY ensued as trillions in capital are being wiped out daily, but this does not affect the average person financially in the short term. The stock market matters only in that it is a psychological placebo which keeps people from looking into the deeper problems within the fundamentals of the economy. …

What we are witnessing is not panic, it is preparedness, and on a relatively subdued scale at that. People stockpiling essentials for emergency situations is something that should be an American mainstay – a way of life. Already the phrase "hoarders" is being used in the media to label such people, so you can see where this is all headed.

When REAL panic ensues you will know it. When the public can't find an open grocery store, then you will see panic. When there are checkpoints in and out of major metropolitan areas stopping people from leaving if they have any symptoms of illness, then you will see panic. When Covid-19 continues to circulate through the population for a year or more and does not disappear during the summer months as some people theorize, get ready for anger and panic. When your local banks announce a financial "holiday" for an unspecified amount of time because of a credit crisis and lack of liquidity, and all the ATMs are shut down, then you will see panic. When crime rates explode because of lack of supplies and people start fighting over access to the meager food lines at FEMA camps, THAT will be panic.

And don't think for a second that this is not possible in this country, because it absolutely is. All it takes is for the global supply chain to break down for one month and there will be chaos like nothing the average person has seen in their lives. http://www.alt-market.com/index.php/articles/4144-panic-you-havent-seen-anything-yet
As I have been writing for many years, civil unrest will hit the USA, Europe, and other parts of the Western world.
As far as being physically prepared for disasters, etc., we have been telling people to prepare for decades (see, for example, Physical Preparation Scriptures for Christians).
Now, at the beginning of this post is a poster for the 2011 movie called Contagion. Notice that it talks about fear spreading. How warranted that is can be debated, but fear is what is spreading now.
Notice also the following:
The Entire Western World Is Starting To Shut Down As Authorities Brace For "Millions" Of Coronavirus Cases

Since the end of World War II, have we ever seen the entire globe gripped by so much fear? This week, the number of confirmed coronavirus cases in the U.S. and Europe has absolutely exploded, and authorities all over the western world are rushing to shut down public gatherings of all kinds. …

In both the U.S. and Europe, schools are being shut down for weeks, some universities are telling their students not to come back for the rest of the semester, and a whole host of concerts, conferences, festivals and religious gatherings are either being postponed or canceled altogether. We have never seen anything like this before, and the implications are staggering.

Keeping everyone at home for a few weeks is one thing.

But what is going to happen if this pandemic just keeps growing for the rest of this calendar year or even longer?

According to NBC News, the attending physician of Congress believes that "70 million to 150 million people in the United States will become infected"…

Dr. Brian Monahan, the attending physician of Congress and the U.S. Supreme Court, said he expects 70 million to 150 million people in the United States will become infected with COVID-19, NBC News reported Wednesday, citing two sources.

Monahan made the comments to Senate staff during a closed-door meeting Tuesday afternoon, according to NBC News.

Right now, there are less than 2,000 confirmed cases in this country and fear is off the charts.

Can you imagine the societal meltdown that will ensue if 70 million Americans get infected? …

Over in Europe, things are actually quite a bit worse than they are in the United States right now.  Just like Italy, Denmark has just locked down the entire country, and …

German Chancellor Angela Merkel has warned that up to 70% of the country's population – some 58 million people – could contract the coronavirus. …

Are we actually going to shut down the entire western world for the foreseeable future? …

If our normal lives are interrupted for a few weeks, it ultimately won't be that big of a deal.

But if this crisis just keeps going month after month, it will quickly bring us to the brink of societal collapse. 03/11/20 http://themostimportantnews.com/archives/the-entire-western-world-is-starting-to-shut-down-as-authorities-brace-for-millions-of-coronavirus-cases
Back in 2017, I posted the following:
The Bible teaches that famines and pestilences will happen PRIOR to the start of the Great Tribulation:

4 And Jesus answered and said to them: "Take heed that no one deceives you. 5 For many will come in My name, saying, 'I am the Christ,' and will deceive many. 6 And you will hear of wars and rumors of wars. See that you are not troubled; for all these things must come to pass, but the end is not yet. 7 For nation will rise against nation, and kingdom against kingdom. And there will be famines, pestilences, and earthquakes in various places. 8 All these are the beginning of sorrows. (Matthew 24:4-8)

As far as the fourth horseman of the Apocalypse goes, the Apostle John was inspired to write the following:

7 When He opened the fourth seal, I heard the voice of the fourth living creature saying, "Come and see." 8 So I looked, and behold, a pale horse. And the name of him who sat on it was Death, and Hades followed with him. And power was given to them over a fourth of the earth, to kill with sword, with hunger, with death, and by the beasts of the earth. (Revelation 6:7-8)

A fourth of the earth–that is something in the neighborhood of 2,000,000,000 people–a huge amount.

Since this horseman's ride begins prior to the start of the Great Tribulation, it is likely that the USA and at least some of its Anglo-Saxon dominated allies would be affected–which are end time descendants of Israel, and also sometimes prophetically referred to as Israel (cf. Genesis 48; see also Anglo – America in Prophecy & the Lost Tribes of Israel). They will also be affected AFTER the start of the Great Tribulation. (Thiel B. Super malaria: Prelude to the 4th horseman of the Apocalypse?. COGwriter, September 23, 2017)
Watch, pray, and live a Philadelphian Christian life so you can be accounted worthy to escape the coming 'hour of trial' (Revelation 3:7-10).
That trial will be much worse than the current COVID-19 scare.
How do we know that for sure?
Because Jesus said:
21 For then there will be great tribulation, such as has not been since the beginning of the world until this time, no, nor ever shall be. 22 And unless those days were shortened, no flesh would be saved; but for the elect's sake those days will be shortened. (Matthew 24:21-22)
Now, while most of the media is telling people to avoid groups, and in various ways that can be a wise precaution, notice that those who hope to escape what will be coming later are to, in essence, do the opposite:
1 Gather yourselves together, yes, gather together, O undesirable nation, (Zephaniah 2:1)
Although it has certain misunderstandings, the Jamieson, Fausset, and Brown Commentary realized that the gathering together was intended for a religious group or assembly:
Zephaniah 2:1

Gather yourselves together – to a religious assembly, to avert the judgment by prayers, (Joel 2:16, "Gather the people, sanctify the congregation, assemble the elders," etc.) (from Jamieson, Fausset, and Brown Commentary, Electronic Database. Copyright © 1997, 2003, 2005, 2006 by Biblesoft, Inc. All rights reserved.)
When are they to gather together?
2 Before the decree is issued, Or the day passes like chaff, Before the Lord's fierce anger comes upon you, Before the day of the Lord's anger comes upon you! (Zephaniah 2:2)
The gathering is to take place well before the day of the Lord (which happens about 2 1/2 years after the Great Tribulation of Matthew 24:21 begins) and before some type of decree is issued. People who have not gathered together and think they will be able to know what to do at the end are mainly deceiving themselves.
Consider also what the New Testament teaches about the importance of gathering together as we get closer to the end:
We should not stop gathering together with other believers, as some of you are doing. Instead, we must continue to encourage each other even more as we see the day of the Lord coming. (Hebrews 10:23, Gods Word Translation)
Who does God want to gather together?
The end time Christians. Notice what Jesus stated and something the Apostle Peter wrote:
19 If you were of the world, the world would love its own. Yet because you are not of the world, but I chose you out of the world, therefore the world hates you. (John 15:19, NKJV)

9 But ye are a chosen generation, a royal priesthood, an holy nation, a peculiar people; that ye should shew forth the praises of him who hath called you out of darkness into his marvellous light: 10 Which in time past were not a people, but are now the people of God: which had not obtained mercy, but now have obtained mercy. (1 Peter 2:9-10, KJV)
This is a peculiar people. These are people who the world does not desire. These are Philadelphian Christians. Notice what the Apostle Paul wrote:
1 Now, brethren, concerning the coming of our Lord Jesus Christ and our gathering together to Him, we ask you, 2 not to be soon shaken in mind or troubled, either by spirit or by word or by letter, as if from us, as though the day of Christ had come. (2 Thessalonians 2:1-2)
This gathering together before Jesus returns is for Christians.
How else do we know that Zephaniah 2:1-3 is related to Christians? Because the decree is for the end time and because of what else God inspired Zephaniah to write:
3 Seek the Lord, all you meek of the earth, Who have upheld His justice. Seek righteousness, seek humility. (Zephaniah 2:3a)
The above is a reference to Christians as they are to be the "meek of the earth" (Matthew 5:5) and to Philadelphians who "have upheld His justice. Seek righteousness, seek humility." These are Philadelphian Christians who understand that church leaders need to have integrity and are willing to be humble enough to accept the authority of a church led by a low-level prophet in the absence of a clear apostle (cf. 1 Corinthians 12:28; Ephesians 4:11-15). They are humble enough to not think that they should remain 'independent,' as many who once were part of the old Worldwide Church of God have done.
Why does God tell them they may wish to be gathered together? So:
3 … It may be that you will be hidden In the day of the Lord's anger. (Zephaniah 2:3b)
Interestingly, the Hebrew words translated as Zephaniah means "Yahweh Hides" or "Yahweh Has Hidden" (Holy Bible: Vine's Expository Reference Edition, p. 826).
Why have I written that Zephaniah 2:1-3 has to do with Philadelphian Christians?
For they are the only ones who will actually 'gather together' as they should.
Why?
Because it is only to the Philadelphians that Jesus promises to protect from the coming hour of trial, also referred to as the Great Tribulation and the Day of the Lord (Revelation 3:7-13). Notice also the following:
1) In Matthew 24:37-39 the discussion is still somewhat general. The two groups in this context are:

A) those who are protected at the place of safety;

B) all the rest of mankind who are not protected.

After this general comment, Jesus Christ became more specific. From here on He repeatedly contrasts TWO groups. But neither of those two groups represents the world at large. Both of those groups represent people who really SHOULD BE His "servants"; they both should be doing God's work, and they both should be protected from the end time events, but only one group actually is protected.

The two groups that Christ repeatedly contrasts in the next section appear to represent:

A) the Philadelphian Christians

B) the Laodiceans.

In repeatedly referring to the same people, who are alive at the time of His return, Christ is highlighting different aspects about these two groups. So notice:

2) In Matthew 24:40 the Philadelphians are taken to the place of safety, and the Laodiceans are left behind.

3) In Matthew 24:41 this is repeated, the Philadelphians are taken to the place of safety and the Laodiceans are left behind.

Note: the repetition is to emphasise the ratio between these two groups. They are numerically equal! The parallel account in Luke 17:34-37 is even more emphatic. There the ratio of one to one is repeated three times, in verses 34-36. In Luke 17:37 the disciples are, in effect, asking: WHERE is the place of safety? WHERE are they taken?

And they answered and said unto him, WHERE, LORD? And he said unto them, Wheresoever the body [is], thither will the eagles be gathered together. (Luke 17:37)

Regarding this section of Scripture I have often pointed out that they asked the wrong question, but it is the same question that most of us would also have been inclined to ask. We want to know WHERE the place of safety is, as if that was somehow important. What they really should have asked is: "WHY LORD?" Why are some left behind?

What is the difference between these two groups? Why are some who are seemingly in the Church not going to be protected? Because it was the wrong question, the answer to which Christ did not want to divulge, therefore Christ gave a rather cryptic answer. It was a polite way of saying: "I am not going to tell you that right now". However, this cryptic clue appears to be a reference to Petra, more than to any other place. (Nelte, Frank W. But If That Evil Servant Shall Begin to Smite His Fellow Servants…April 1995. http://www.franknelte.net/article.php?article_id=161&print=yes viewed 08/02/14)
Getting back to Zephaniah, notice that book is teaching that a decree is issued, apparently by a church leader–and I believe that the leader will be part of the Continuing Church of God. This would seem to happen after the gospel has been preached enough to the world as a witness (Matthew 24:14), Jewish sacrifices are stopped, and the abomination is set up (Daniel 9:27; 11:31; see also The 'Peace Deal' of Daniel 9:27) per Jesus' statements in Matthew 24:15-16.
What kind of decree will be issued?
A decree that may allow those who are gathered together and who listen to it an opportunity to be protected (Zephaniah 2:1-3). A decree that the Philadelphians will listen to and then fly/flee.
When is a decree to be issued? After an event that Jesus told of that He tied to the writings of the Prophet Daniel:
15 "Therefore when you see the 'abomination of desolation,' spoken of by Daniel the prophet, standing in the holy place" (whoever reads, let him understand), (Matthew 24:15)

14 "So when you see the 'abomination of desolation,' spoken of by Daniel the prophet, standing where it ought not" (let the reader understand), (Mark 13:14a)
What did Jesus say happens next?
16 "then let those who are in Judea flee to the mountains. 17 Let him who is on the housetop not go down to take anything out of his house. 18 And let him who is in the field not go back to get his clothes. 19 But woe to those who are pregnant and to those who are nursing babies in those days! 20 And pray that your flight may not be in winter or on the Sabbath. 21 For then there will be great tribulation, such as has not been since the beginning of the world until this time, no, nor ever shall be. (Matthew 24:16-21)
Why a decree?
Apparently, to make it easier for people who read what Jesus said to better be able to understand that Matthew 24:15 and Mark 13:14 and Daniel 9:27b and Daniel 11:31 had been fulfilled.
By whom will the decree be made?
The Bible says:
7 Surely the Lord God does nothing,
Unless He reveals His secret to His servants the prophets.
8 A lion has roared!
Who will not fear?
The Lord God has spoken!
Who can but prophesy? (Amos 3:7-8)
The prophet may make the decree personally and/or pass it on to another authority in the church to make.
Who is the only Church of God in the 21st century to teach all of this?
If you are not with the remnant Philadelphian group that is leading the final phase of the work will you not be able to fly/flee if you wait until the last moment? While that may be remotely possible for some, remember that God inspired Zephaniah to admonish God's people to 'gather together…before the decree is issued.'
Most will discount this and many will scoff. Most COGs do not have anyone considered to be a prophet, and those other than CCOG who claim to, have prophets that have been proven to be false (e.g. PCG, CGPFKG, TPM).
Furthermore, let me mention that I read a post from a CCOG scoffer who picked at the very idea that one should suggest that a COG is Philadelphian and those part of such a COG will have be subject to being protected in a place of safety.
He and many others do not realize how important Jesus taught paying attention to world events and prophecy is. Notice something Jesus taught:
34 "But take heed to yourselves, lest your hearts be weighed down with carousing, drunkenness, and cares of this life, and that Day come on you unexpectedly. 35 For it will come as a snare on all those who dwell on the face of the whole earth. 36 Watch therefore, and pray always that you may be counted worthy to escape all these things that will come to pass, and to stand before the Son of Man." (Luke 21:34-36)
Notice Jesus said to watch and pray ALWAYS. He was referring to prophetic matters. THIS CAME FROM JESUS, BUT MANY SCOFF AT PROPHECY for differing reasons (cf. 2 Peter 3:1-7)–yet being a prophetic scoffer is a mistake (cf. 2 Peter 3:8-9).
Jesus realized that if people did not pay attention to prophecy and pray always, they would not properly take the steps to "be counted worthy to escape all these things." Yes, God uses prophecy as a motivator for people. Remember that God used Jonah to warn Nineveh (Jonah 3:1-4) and they repented (Jonah 3:5-9), and they did not get the punishment they were going to get then (Jonah 3:10).
Consider also the following:
2 Then the Lord answered me and said:

"Write the vision
And make it plain on tablets,
That he may run who reads it.
3 For the vision is yet for an appointed time;
But at the end it will speak, and it will not lie.
Though it tarries, wait for it;
Because it will surely come,
It will not tarry. (Habakkuk 2:2-3)
Notice that the above is saying that something really, really bad will happen in the appointed time of the end. That means this has future application. Notice also that what is coming will be so bad that the time will come when people should run/flee when it does happen. The time will come when those Philadelphians who understand Habakkuk 2 in its proper timeframe will flee.
So, what is this prophecy related to?
Debt.
Notice what else the Prophet Habakkuk was inspired to record:
6 "Will not all these take up a proverb against him,
And a taunting riddle against him, and say,
'Woe to him who increases
What is not his — how long?
And to him who loads himself with many pledges'?
7 Will not your creditors rise up suddenly?
Will they not awaken who oppress you?
And you will become their booty.
8 Because you have plundered many nations,
All the remnant of the people shall plunder you,
Because of men's blood
And the violence of the land and the city,
And of all who dwell in it. (Habakkuk 2:6-8)
"The United States has the largest debt in the world" (US News & World Report — Jan 28, 2011 http://www.usnews.com/news/articles/2011/01/28/the-10-countries-with-the-most-debt)–and the debt has gone up a lot since that report came out. Here is another comment:
The United States has the largest debt in the world — the largest debt burden held by any civilization in human history, as a matter of fact. (The US National Debt: Can it Be Balanced, or Will The USD Crumble? December 27, 2016. https://www.trigtent.com/usa/us-national-debt-can-it-be-balanced-or-will-usd-crumble)
Habakkuk 2 teaches that the time will come when people should flee from this indebted nation–the USA!
I, personally, have taught the end time risks of Habakkuk 2 longer than any living COG leader that I am aware of. And the only Church of God group that I am aware of that has been boldly teaching about this warning in Habakkuk 2 for years is the Continuing Church of God (and the end time applicability of Habakkuk 2 was even in the first edition–January-March 2013–of our Bible News Prophecy magazine; and the headline shown on the front cover was "Habakkuk's Warning is for Us Today"). The Laodicean groups that I am aware of are NOT teaching this. We in the Continuing Church of God expect to tell people WHEN the time the Philadelphians should flee.
Jesus specifically told the Laodiceans, in a prophecy, that they needed to repent (Revelation 3:19) or face consequences (Revelation 3:14-19, and that they would be rewarded for doing so (Revelation 3:20). The Laodiceans are Church of God Christians "who keep the commandments of God and have the testimony of Jesus Christ" (Revelation 12:17).
Many COG groups no longer officially teach the idea of "church eras," and various ones also teach against it (though many are silent about them). Those that are unwilling to accept the idea of church eras, have tended to misunderstand Jesus' teachings to the seven churches and will, unless they change, not accept the related truths today.
The old Worldwide Church of God clearly did teach church eras. Notice one related quote from the late Herbert W. Armstrong:
"Greetings, everybody! This afternoon I want to speak on the mission of the Philadelphia Era of the Church, this Church today in comparison to the first era of the Church, the Ephesus Era of the Church. It's been seeming more and more to me, as the years go by, that the Bible was written primarily for the Philadelphia Era of the Church…Today's mission of the Church you will find in Matthew 24:14. And this gospel of the kingdom . . . that is the same gospel that Jesus preached . . . shall be preached in all the world for a witness unto all nations; and then shall the end come."(Armstrong HW. Mission of the Philadelphia Church Era, December 17, 1983)
The Continuing Church of God has the same mission and the same commitment to fulfilling Matthew 24:14 that Herbert Armstrong advocated. Many do not realize that not teaching church eras was one of the first changes in doctrine implemented by the Tkach Administration after the death of Herbert Armstrong (see The 18 Restored Truths: Do You Know What the First Changes the Tkach Administration Made?).
Although many Laodiceans do believe in church eras and do believe that they should watch events related to biblical prophecy, sadly, they have compromised and accepted compromised leaders who will not know when the Great Tribulation (Matthew 24:21) that will begin. This is documented in the article The Laodicean Church Era. Yet, they will lack the motivation and humility to make the necessary changes.
Notice also:
6 Gather the people,
Sanctify the congregation,
Assemble the elders,
Gather the children and nursing babes;
Let the bridegroom go out from his chamber,
And the bride from her dressing room.
17 Let the priests, who minister to the Lord,
Weep between the porch and the altar;
Let them say, "Spare Your people, O Lord,
And do not give Your heritage to reproach,
That the nations should rule over them.
Why should they say among the peoples,
'Where is their God?'" (Joel 2:16-17)
Joel was inspired to write that the most faithful needed to gather together so that the 'nations,' apparently those led by the end-time King of the North, would not rule over them. Between Jeremiah 4:5-6, Zephaniah 2:1-3, and Joel 2:16-17, etc. God's people are told to gather together before it is too late (see also 2 Thessalonians 2:1).
It remains my prayer that those who are Philadelphians and are scattered in groups will soon assemble together, before it is too late. Sadly, because many COG groups do not understand key aspects of end time prophecy (see, for three examples: Is the Future King of the South Rising Up?, Must the Ten Kings of Revelation 17:12 Rule over Ten Currently Existing Nations?, and The 'Peace Deal' of Daniel 9:27).
The coronavirus pandemic is showing barely the 'tip of the iceberg' of what is coming.
Are YOU paying proper biblical attention?
During this time that many are afraid and panicking, isn't this a fine time to realize that biblical prophecies are coming to pass, and more will, so YOU should take the appropriate spiritual steps today?
Some items of possibly related interest may include:

COVID-19 Leading to 666? The novel coronavirus of Wuhan, China fame, is now called COVID-19. It has also been called the 'Coronapocalypse.' Does COVID-19 have any prophetic ramifications? What did Jesus teach about pestilences and sorrows in the Olivet prophecy in Matthew 24? Could COVID-19 be the ride of the fourth horseman of the Apocalypse? Why was this type of disease expected according to the Old Testament prophecies in Deuteronomy and Leviticus? What has the US Centers for Disease Control warned about? What has the CDC reported about the flu? Were there lessons about fear and infections in the 2011 movie 'Contagion'? Because of COVID-19, the World Health Organization (WHO), nation of Iran, and certain French locations are telling people not to use cash, but instead electronic forms of payment. The US Federal Reserve is now quarantining money repatriated from Asia to reduce the potential spread of the coronavirus on US currency bills. Is COVID-19 worse than we have been told or could this all be a 'false flag' event to encourage people to move towards a cashless society? If the thousands of deaths associated with COVID-19 are pushing parts of the world towards cashlessness, how much more likely will the ride of the fourth horseman and over a billion human deaths motivate people to move to making electronic payments that can be monitored? The Bible tells of a soon coming society that controls buying and selling to force allegiance to a coming European Beast power, known as 666 (Revelation 13:16-18). Does the 'great tribulation' begin before ride of the fourth horseman or with the opening of the fifth seal of Revelation 6? Do the words of Jesus helps us better understand the sequence of the four horsemen of the Apocalypse and the start of the Great Tribulation? Will the ride of the fourth horseman help lead to the rise of 666? Is that ride very close? Dr. Thiel addresses these issues and more in this video.
Biological Warfare and Prophecy. Is biological warfare possible? Was it prophesied? Scientists have long warned that pathogenic organisms like the coronavirus could be weaponized. Furthermore, back in 2017, there were concerns that the biological research facility being constructed in Wuhan, China was risky and that a coronavirus from it could be released. On January 25, 2020, China's President Xi Jinping publicly stated that the situation with the Wuhan-related strain of the coronavirus was grave. Did Church of God writers like the late evangelist Raymond McNair warn that engineered viruses (the "Doomsday bug") were consistent with prophecies from Jesus? Did a warning from CCOG leader Bob Thiel warn about risks of genetically-modified (GMO) mosquitoes come to pass? Could human research and/or the consumption of biblically-unclean animals such as bats and snakes be a factor in current outbreaks or coming future pestilences? What about famines? How devastating have pestilences been? How devastating are the prophesied ones going to be? Dr. Thiel addresses these issues and more in this video.
Fourth Horseman of the Apocalypse What is the pale horse of death and pestilences? What will it bring and when? Some related videos may include Amphibian Apocalypse: Threat to Humans?, Zombie Deer Disease is Here! Are the 10 Plagues on Egypt Coming?, and Biological Warfare and Prophecy. Here is a version of the article in Spanish: El cuarto jinete de Apocalipsis, el caballo pálido de muerte y pestilencia.
The Gospel of the Kingdom of God This free online pdf booklet has answers many questions people have about the Gospel of the Kingdom of God and explains why it is the solution to the issues the world is facing. Here are links to three related sermons: The World's False Gospel, The Gospel of the Kingdom: From the New and Old Testaments, and The Kingdom of God is the Solution.
Four Horsemen of the Apocalypse What do each of the four horseman of the Apocalypse represent? Have they began their ride? Did Jesus discuss the any of this? Might their rides coincide with the "beginning of sorrows? Do they start their ride prior to the Great Tribulation? Did Nostradamus or any other 'private prophets' write predictions that may mislead people so that they may not understand the truth of one or more of the four horseman? There is also a related YouTube video titled The Four Horsemen of the Apocalypse.
Does God Have a 6,000 Year Plan? What Year Does the 6,000 Years End? Was a 6000 year time allowed for humans to rule followed by a literal thousand year reign of Christ on Earth taught by the early Christians? Does God have 7,000 year plan? What year may the six thousand years of human rule end? When will Jesus return? 2027 or 20xx? There is also a video titled 6000 Years: When will God's Kingdom Come? Here is a link to the article in Spanish: ¿Tiene Dios un plan de 6,000 años?
When Will the Great Tribulation Begin? 2020, 2021, or 2022? Can the Great Tribulation begin today? What happens before the Great Tribulation in the "beginning of sorrows"? What happens in the Great Tribulation and the Day of the Lord? Is this the time of the Gentiles? When is the earliest that the Great Tribulation can begin? What is the Day of the Lord? Who are the 144,000? Here is a version of the article in the Spanish language: ¿Puede la Gran Tribulación comenzar en el 2020 o 2021? ¿Es el Tiempo de los Gentiles? You can also see the English language sermon videos: The Great Tribulation from the Mount of Olives and Can the Great Tribulation begin before 2020? A shorter and newer video is: Could the Great Tribulation Begin in 2020?
Does the CCOG have the confirmed signs of Acts 2:17-18? Does any church have the confirmed dream and prophetic signs of Acts 2:17-18? Should one? Here is a link in the Spanish language: ¿Tiene la CCOG confirmadas las señales de Hechos 2: 17-18? Here is a link in the French language: Est-ce que l'Église Continue de Dieu confirme les signes d'Actes 2:17-18?
Church of God Leaders on Prophets Have there been prophets throughout the church age? Are any supposed to be around in the last days? What have COG leaders stated or written about prophets? Here is a link to a related sermon: Church of God Leaders on Prophets.
How To Determine If Someone is a True Prophet of God There are many false prophets. How can Christians determine who is a true prophet? There is also a sermon-length video titled How to determine if someone is a true prophet of God. Here is a related link in Spanish/español: ¿Cómo determinar si alguien es un verdadero profeta de Dios?
Spiritual Samaritans: Old and New Who were the Samaritans? Do the represent true Christianity or something else? Here is a link to a related sermon: USA in Prophecy: Samaria.
Herbert W. Armstrong, the Philadelphia Church, & the Mantle Herbert Armstrong claims God had him raise the Philadelphia up. Are there reasons to believe that the Philadelphia mantle in now within the CCOG? Here is a link to a related sermon: Herbert W. Armstrong and the Philadelphia Mantle.
5. The Sardis Church Era was predominant circa 1600 A.D. to circa 1933 A.D. Discusses early history of the Seventh Day Baptists, Seventh-day Adventists, and COG-7th Day.
6. The Philadelphia Church Era was predominant circa 1933 A.D. to 1986 A.D. The old Radio Church of God and old Worldwide Church of God, now the remnant of that era is basically the most faithful in the Church of God, like who hold to the beliefs and practices of the Continuing Church of God.
7. The Laodicean Church Era has been predominant circa 1986 A.D. to present. The Laodiceans are non-Philadelphians who mainly descended from the old WCG or its offshoots.  They do not properly understand the work or biblical prophecies and will face the Great Tribulation if they do not repent. One video of related interest is 17 Laodicean Errors in Prophecy. See also Do You Hold to Any of These Laodicean Prophetic Errors?
There is a Place of Safety for the Philadelphians. Why it May Be Near Petra This article discusses a biblical 'place of safety' and includes quotes from the Bible and Herbert W. Armstrong on this subject–thus, there is a biblically supported alternative to the rapture theory. Two sermon-length videos of related interest are available Physical Protection During the Great Tribulation and Might Petra be the Place of Safety?  Here is something related in the Spanish language: Hay un lugar de seguridad para los Filadelfinos. ¿Puede ser Petra?