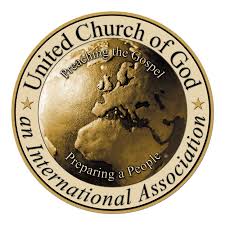 A reader forwarded me the following:
eNews from Ministerial and Member Services

Personal From the President…

Dear fellow servants of God,

Special Announcement For All Churches

In an effort to limit the spread of the coronavirus, several governments (including state and federal authorities in the United States) have either encouraged or required people to isolate or self-quarantine themselves. This month, many colleges, universities, businesses and organizations–including churches–temporarily adopted a policy of working from home and avoiding large gatherings, including church services, sporting events and similar gatherings. This may be disappointing, but it serves an important purpose. As U.S. President Donald Trump addressed the nation on March 11: by "continuing to take these tough measures, we will significantly reduce the threat to our citizens and we will ultimately and expeditiously defeat this virus."

Following this presidential directive of taking "tough measures" is compatible with our church teachings, as the apostle Paul writes: "Let every person be subject to the governing authorities. For there is no authority except from God, and those that exist have been instituted by God…rulers are not a terror to good conduct, but to bad" (Romans 13:1, 3, English Standard Version).

For the moment, we are going to temporarily do the same with our weekly church services (including our smaller congregations). Since a large percentage of our church members are in the high-risk range (ages 70 and above), it is prudent that we not inadvertently expose potentially vulnerable people to the virus, especially as they travel through public places. There is still no vaccine available for this virus and we are not certain what direction it will take in terms of spreading. We do not want to take unnecessary chances.

Therefore, in consultation with Donald Ward, Chairman of the Council of Elders, 

we are suspending Sabbath services in the United States and abroad for at least the next two weekends.

 This is an action taken after much prayer and receiving counsel from a variety of competent sources.

On those Sabbaths, in Cincinnati we will be telecasting special Sabbath services (beginning at 2:30 EDT) minus the physical attendance of brethren. Anyone can access these online services at 

https://www.ucg.org/webcast

 through PCs, tablets or smartphones. We invite any and all from all fellowships of the Church of God to join us. Congregations who have local hotlines set up to reach members should activate them at this time.

The act of isolating or quarantining people against the possibility of mass infection represents a sound response to diseases that are known or suspected to be deadly. The book of Leviticus records several such directions, where people with infectious diseases are required to stay apart from others. A variety of infectious diseases are discussed in Leviticus 13. In the case of an infectious leprosy condition, verse 46 describes the outcome: "He shall remain unclean as long as he has the disease. He is unclean. He shall live alone. His dwelling shall be outside the camp" (ESV).

It is our earnest prayer that this crisis spawned by the novel coronavirus will quickly abate. Especially on these two Sabbaths, we ask that you devote special time to praying for each other. You may also choose to fast sometime in the next few weeks as we approach the Passover during these uncertain times. We ask that you call or contact your brethren–especially the elderly who may be isolated already to a certain degree. As Jesus commanded us all, we are to love one another (John 13:34). In this challenging time, let us redouble our efforts and ask God to help us raise our personal spiritual efforts in demonstrating the divine love that is given to us through the Holy Spirit of God (Romans 5:5). Finally, as Paul encourages us, let "supplications, prayers, intercessions and thanksgivings be made for all people, for kings and all who are in high positions, that we may lead a peaceful and quiet life, godly and dignified in every way" (1 Timothy 2:1-2, ESV).

Now is the time to be personally responsible and to trust God, seeking the refuge that He promises (Psalm 91). Please take deliberate action to sensibly protect yourselves.
So, UCG has decided that COVID-19 is important enough to stop services around the world.
Those interested in CCOG online services may wish to see the Letter to the Brethren that was sent out today: Letter to the Brethren: March 12, 2020. The recommended sermonette has to do with a prophetic aspect of COVID-19: COVID-19 Leading to 666?