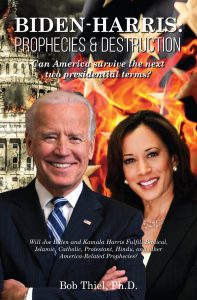 A reader sent me a link to the following which is from the October 2021 edition of Reason magazine:
Biden's Total Financial Surveillance

Imagine living in a world where every one of your noncash financial transactions—a restaurant meal, a Venmo transfer to a friend, maybe some bitcoin bought on the dips—was automatically reported to a beefed-up, audit-hungry IRS.

That dystopia will become a reality if President Joe Biden gets his way. Biden, Treasury Secretary Janet Yellen, and key Capitol Hill allies such as Sen. Elizabeth Warren (D–Mass.) are pushing a vast, intrusive financial surveillance system in the name of closing the "tax gap." … a nakedly authoritarian document called "The American Families Plan Tax Compliance Agenda." …

The administration's proposed "comprehensive financial account reporting regime" would dramatically increase the types of financial institutions and transactions exposed to the feds' prying eyes. "All business and personal accounts from financial institutions, including bank, loan, and investment accounts," would be forced to "report gross inflows and outflows" to the IRS. And not just bank accounts: The dragnet would now include PayPal, settlement companies, and "crypto asset exchanges," for starters.

The new domestic surveillance program, which requires congressional approval, is one prong of a tripartite strategy for transforming the entire global financial system into a harmonious, haven-free collection funnel to the IRS. https://reason.com/2021/09/08/bidens-total-financial-surveillance/
This is another step towards the type of '666' controls the Bible says Europe will implement.
Although the coming European Beast power will be the final fulfillment, USA financial steps have been setting the groundwork for this.
Sadly, this type of proposal from the Biden-Harris Administration was not unexpected.
Notice something in my book Biden-Harris: Prophecies and Destruction:
As far as internal policy goes, Joe Biden has claimed, on many occasions, that he was the original author of the so-called Patriot Act , as he wrote a version of it in 1994. [i] The Patriot Act is a law that has resulted in increased surveillance and loss of civil liberties in the U.S.A. Furthermore, as even Joe Biden admits, "Civil libertarians were opposed to it" [ii] (it being what he introduced back in 1994). Joe Biden has a history of wanting more government controls.

Furthermore, consider that Joe Biden said those who protested his election and stormed the Capitol in January 2021 were "domestic terrorists" and that he wants another law:

"Don't dare call them protesters," Mr. Biden said in remarks from Wilmington, Del. "They were a riotous mob. Insurrectionists. Domestic terrorists. It's that basic. It's that simple." … Mr. Biden has said he plans to make a priority of passing a law against domestic terrorism … [iii]

Such a law will lead to more surveillance, restrictions, and basically more totalitarian controls. …

Joe Biden has made statements supporting losses of privacy, increased surveillance, and favoring unlimited government control. This type of thing will be exploited by 666 of Revelation 13:16-18.

[i] Kaczynski A. The Many Occasions Joe Biden Took Credit For Writing The Patriot Act. Buzz Feed News, September 10, 2015

[ii] Ibid

[iii] Thomas K, Siddiqui S. Biden Says Rioters Who Stormed Capitol Were Domestic Terrorists. Wall Street Journal, January 7, 2021
The Biden-Harris Administration issued a warning a couple of weeks ago about "domestic terrorists," which is so encompassing that it includes people who hold to views that the Biden-Harris Administration disagrees with (see MS: They Have Come Up With Some Ominous New Definitions For What Constitutes "Domestic Terrorism").
As far as totalitarian financial controls go, my business, the CCOG, and I have all been affected by ones that the USA has imposed already. This, among other issues, has made it much more difficult to send and receive funds from other countries. Furthermore, there have been other complications. But those issues have not mattered to government officials who have continually been working to make things more difficult, as well as less free, financially.
As far as what is coming from 666, here is a portion of scripture:
16 He causes all, both small and great, rich and poor, free and slave, to receive a mark on their right hand or on their foreheads, 17 and that no one may buy or sell except one who has the mark or the name of the beast, or the number of his name.

18 Here is wisdom. Let him who has understanding calculate the number of the beast, for it is the number of a man: His number is 666. (Revelation 13:16-18)
The ability to do that did not exist when Jesus had John pen the Revelation. The technology now exists. And even in the USA government officials keep showing that they are supporting strong financial controls.
Notice also the following:
September 8, 2021 7:34 pm

Los Angeles Police Department officers say they've been instructed by their chief to collect the social-media user names of everyone they stop, including people who are not arrested or accused of a crime.

The information is needed for investigations, arrests and prosecutions, according to a July 2020 internal memo from Police Chief Michel Moore.

The Guardian of London cited the field-interview cards officers must fill out when questioning people. Along with the usual information, such as name and date of birth, there are places to record Facebook, Instagram, Twitter and other social-media accounts. … The non-profit Brennan Center for Justice obtained the documents because of the civil-liberties concerns they raise. https://www.wnd.com/2021/09/police-collect-social-media-info-everyone-stop/

September 8, 2021

Alaska Airlines has been accused by two former employees of anti-religious discrimination after the corporation fired them for asking questions about the company's promotion of the Equality Act, an issue the company itself had proposed for discussion on a type of chat forum. …

Two individuals, both employed by the airline at the time, accepted the company's invitation to comment and raised various questions about the company's support and the bill itself.

They were fired.

One dismissal notice explained that considering "gender identity" a "moral issue" was, in itself, a "discriminatory statement."

Another question involved religious freedom, and prompted the company to fire the commenter. https://www.wnd.com/2021/09/flight-attendants-allegedly-fired-airline-christian-beliefs/
Being fired for holding a moral view is not what the USA was supposed to be about.
It should be pointed out that Joe Biden and Kamala Harris are major promoters of the so-called "Equality Act."
Rights, privacy, and freedom are declining.
The USA, as we have known it is going downhill, fast.
How fast?
Possibly by 2028.
A few days after the inauguration of the Biden-Harris Administration, the Continuing Church of God (CCOG) put out the following video on our Bible News Prophecy YouTube channel:
Here is a link to the video: Is the USA prophesied to be destroyed by 2028?
For those interested in even more details, including international ones, the Continuing Church of God put out the following sermon on its ContinuingCOG channel:
Many have falsely claimed that the Great Tribulation either was in the first century A.D. or would come in many different years prior to now. Could the Great Tribulation occur next year or not? What is the earliest year that the Great Tribulation could come? Why is 2022-2024 impossible? Why does 2025 seem unlikely? What are the possible reasons for 2026 or 2027? What about confirmation of the peace deal by a prince in Daniel 9:27? What about the emergence of European King of the North and a Middle Eastern/North African King of the South? What about animal sacrifices, the red heifer, and the Temple Institute? How might the date of Jesus' execution and resurrection be involved? Might there be a six/seven thousand year plan? How could that tie to the words of Peter and those in the Book of Hebrews regarding the last days? Who is the Beast of the sea, the King of the North? Could the final Antichrist be a type of antipope who falsely claims Roman Catholicism? What about pestilences, the ride of the fourth horseman of Apocalypse, and the opening of the fifth seal of the Book of Revelation. Dr. Thiel covers these and other matters and gives rationale, why, if the signs that Jesus referred to are seen before then, that 2026 or 2027 could be the start of the devastating Great Tribulation. He also quotes the late Herbert W. Armstrong about it starting with a nuclear attack against the UK, USA, and/or Canada. Dr. Thiel quotes Jesus' promise of protection for Philadelphian Christians. He also summarizes several important signs to watch for, consistent with Jesus' words in Mark 13.