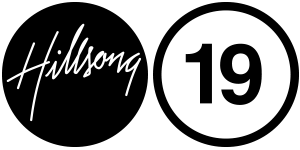 Hillsong 2019 Conference Logo
Geoffrey Grider has taken exception to the Australia-based Hillsong Church:
Hillsong Church Affirms Full Pro-LGBTQ Position As They Hold Their One World Religion Alpha Conference Featuring A Roman Catholic Mass

This year, the Phoenix campus of Hillsong church hosted the apostate Alpha Conference — an ecumenical, emergent conference that seeks to unify all the various faiths under one umbrella — and it isn't Biblical truth. According to the conference website, the event being hosted at Hillsong is featuring Mike Schmitz is a Catholic priest, author, and speaker in the Diocese of Duluth, MN who is " the author of the Belonging study program and is the primary personality in Ascension Presents, weekly YouTube videos offering Catholic perspectives of cultural and societal issues."

Hillsong Church is a hotbed for heresy–a celebrity-minded prosperity gospel Sunday morning entertainment venue where you can go to have your week's fill of self-adulation with — by any discernible standard — no Biblical teaching or exhortation.

Hillsong Church has millions of followers …

February was quite the month for Hillsong Church. In the space of just two short weeks, they issued a formal statement affirming the LGBTQ, sponsored their ecumenical Alpha conference promoting a One World Religion, and had a priest hold a Roman Catholic mass. People attending this event were told that this false doctrine was "advancing the kingdom". …

Most people know Hillsong through their swaths of ear-tickling music that's poured out of their multiple campuses and celebrity bands throughout the world — a money-making machine for sure. Whether it be their sleazy rendition of Silent Night during Christmas, their posing of a nearly naked man on stage at a women's conference, its cover-ups of pedophile pastors, having openly homosexual worship leaders, defending abortion, complaining about the death penalty, or the fact that celebrities love them because they "don't teach that book with Moses and stuff," one thing is for sure, Hillsong is an outright dangerous threat to churches around the world. 02/15/19 https://www.nowtheendbegins.com/hillsong-church-affirms-full-pro-lgbtq-position-hold-one-world-religion-conference-featuring-a-roman-catholic-mass/
Before going further, I want to point out that Hillsong denies the pro-LGBTQ label–essentially they say they try to reach everyone while upholding "mainstream biblical values."
That being said, Hillsong Church is not the only Protestant group supporting the ecumenical agenda.
Several years ago, my family got to visit TBN's Holy Land Experience in Orlando Florida. That 'theme park' certainly pushed the ecumenical theme.
The fact that Hillsong and others are also doing this is not a surprise.
And the ecumenical agenda is most certainly not "advancing the kingdom," though it is advancing sins of this time which will result in the Great Tribulation, Day of the Lord, and then the return of Jesus and the establishment of the millennial portion of the Kingdom of God.
Pope Francis, the World Council of Churches, and others are promoting an ecumenical and interfaith agenda that the Bible does not support.
We recently put together the following video:
On February 4, 2019, at the ' Global Conference on Human Fraternity,' Pope Francis and leading Sunni Imam Sheikh Ahmed al-Tayeb signed a document that some suspect may lead towards a "one world religion." The World Council of Churches (WCC) General Secretary, Dr Olav Fykse Tveit, who also attended, pushed for religious leaders and institutions to push towards a particular cooperative agenda to help bring world peace. Will there be real peace or just a temporary one? Will destruction come to the USA and nations in the Middle East and North Africa? What will be some characteristics of this "one world religion"? Will all have the same religious practices? Might it have commonalities with the ancient Roman Empire? The Grand Mosque in the UAE was renamed "Mary, Mother of Jesus." Will Catholic, Islamic, and even Hindu reverence for Marian figures play a role? Is that part of the plan? Should real Christians support the interfaith and ecumenical agendas or remain separate from them? What does the Bible teach? What did Jesus teach? Dr. Thiel addresses these issues and more.
Here is a link to the sermonette video: Pope Francis signs 'one world religion' document!
The New Testament warned:
13 But evil men and seducers shall wax worse and worse, deceiving, and being deceived (2 Timothy 3:13, KJV).
Most involved in the ecumenical movement are both deceived and a deceiver.
After Paul wrote, "the truth of Christ is in me" (2 Corinthians 11:10), he warned that there are,
…false apostles, deceitful workers, transforming themselves into apostles of Christ. And no wonder! For Satan himself transforms himself into an angel of light. Therefore it is no great thing if his ministers also transform themselves into ministers of righteousness, whose end will be according to their works" (11:13-15).
Thus Paul is saying that certain professing ministers look like they are doing the right thing, but are really deceptive. Thus one reason to be separate is not to be deceived by Satan's ministers, because they can look like they are righteous when they are not.
Paul also warned that false teachers, "by smooth words and flattering speech deceive the hearts of the simple" (Romans 16:18).
Sadly, many are falling for anti-biblical logic.
Some items of possibly related interest may include the following:
Why Be Concerned About False and Heretical Leaders? There have been many false leaders–here is some of why you should be concerned about them. Here is a related article in the Spanish language ¿Por qué estar preocupado acerca de falsos y heréticos líderes?
Hope of Salvation: How the Continuing Church of God differs from most Protestants How the real Church of God differs from mainstream/traditional Protestants, is perhaps the question I am asked most by those without a Church of God background. As far as some changes affecting Protestantism, watch the video Charismatic Kenneth Copeland and Anglican Tony Palmer: Protestants Beware! [Português: Esperança do salvação: Como a igreja do deus difere da maioria de protestantes]. A sermon is also available: How Does the Church of God Differ from Protestantism?
Beware: Protestants Going Towards Ecumenical Destruction! What is going on in the Protestant world? Are Protestants turning back to their 'mother church' in Rome? Does the Bible warn about this? What are Catholic plans and prophecies related to this? Is Protestantism doomed? See also World Council of Churches Peace Plan.
Will the Interfaith Movement Lead to Peace or Sudden Destruction? Is the interfaith movement going to lead to lasting peace or is it warned against? Here is a link to a video sermonette: Pope Francis signs 'one world religion' document! Two video sermons are also available: Will the Interfaith Movement lead to World War III? and Do You Know That Babylon is Forming?
The Ten Commandments: The Decalogue, Christianity, and the Beast This is a free draft/unedited pdf book explaining the what the Ten Commandments are, where they came from, how early professors of Christ viewed them, and how various ones, including the Beast of Revelation, will oppose them. A related sermon is titled: The Ten Commandments and the Beast of Revelation.
The Old Testament Canon This article shows from Catholic accepted writings, that the Old Testament used by non-Roman Catholics and non-Eastern Orthodox churches is the correct version.
The New Testament Canon – From the Bible and History This article, shows from the Bible and supporting historical sources, why the early Church knew which books were part of the Bible and which ones were not.
Marcion: The First Protestant? Considered to have been an organized heretic, he taught against the Old Testament, the law, and the Sabbath. Some have considered him to be the first Protestant reformer. But was he? Here is a link to a related sermon: Marcion: The first Protestant reformer?
Simon Magus, What Did He Teach? Sometimes called "the father early heretics" or the "father of heresies", do you know what early writers claimed that Simon Magus taught? Sadly, most who profess Christ still hold to versions of his teachings. Here is a link to a related sermon: Simon Magus and 'Christianity'?
The Gospel of the Kingdom of God This free online pdf booklet has answers many questions people have about the Gospel of the Kingdom of God and explains why it is the solution to the issues the world is facing. Here are links to three related sermons: The World's False Gospel, The Gospel of the Kingdom: From the New and Old Testaments, and The Kingdom of God is the Solution.
Where is the True Christian Church Today? This free online pdf booklet answers that question and includes 18 proofs, clues, and signs to identify the true vs. false Christian church. Plus 7 proofs, clues, and signs to help identify Laodicean churches. A related sermon is also available: Where is the True Christian Church? Here is a link to the booklet in the Spanish language: ¿Dónde está la verdadera Iglesia cristiana de hoy? Here is a link in the German language: WO IST DIE WAHRE CHRISTLICHE KIRCHE HEUTE? Here is a link in the French language: Où est la vraie Église Chrétienne aujourd'hui?
Continuing History of the Church of God This pdf booklet is a historical overview of the true Church of God and some of its main opponents from Acts 2 to the 21st century. Related sermon links include Continuing History of the Church of God: c. 31 to c. 300 A.D. and Continuing History of the Church of God: 4th-16th Centuries and Continuing History of the Church of God: 17th-20th Centuries. The booklet is available in Spanish: Continuación de la Historia de la Iglesia de Dios, German: Kontinuierliche Geschichte der Kirche Gottes, French: L'Histoire Continue de l'Église de Dieu and Ekegusii Omogano Bw'ekanisa Ya Nyasae Egendererete.
Proof Jesus is the Messiah This free book has over 200 Hebrew prophecies were fulfilled by Jesus. Plus, His arrival was consistent with specific prophecies and even Jewish interpretations of prophecy. Here are links to seven related sermons: Proof Jesus is the Messiah, Prophecies of Jesus' birth, timing, and death, Jesus' prophesied divinity, 200+ OT prophecies Jesus filled; Plus prophecies He made, Why Don't Jews Accept Jesus?, Daniel 9, Jews, and Jesus, and Facts and Atheists' Delusions About Jesus. Plus the links to two sermonettes: Luke's census: Any historical evidence? and Muslims believe Jesus is the Messiah, but … These videos cover nearly all of the book, plus have some information not in the book.
Did The Early Church Teach Millenarianism? Was the millennium (sometimes called chiliasm) taught by early Christians? Who condemned it? Will Jesus literally reign for 1000 years on the earth? Is this time near? Two related sermons are available Millennial Utopia and The Millennium.
Does God Have a 6,000 Year Plan? What Year Does the 6,000 Years End? Was a 6000 year time allowed for humans to rule followed by a literal thousand year reign of Christ on Earth taught by the early Christians? Does God have 7,000 year plan? What year may the six thousand years of human rule end? When will Jesus return? 2027 or 20xx? There is also a video titled 6000 Years: When will God's Kingdom Come? Here is a link to the article in Spanish: ¿Tiene Dios un plan de 6,000 años?
When Will the Great Tribulation Begin? 2019, 2020, or 2021? Can the Great Tribulation begin today? What happens before the Great Tribulation in the "beginning of sorrows"? What happens in the Great Tribulation and the Day of the Lord? Is this the time of the Gentiles? When is the earliest that the Great Tribulation can begin? What is the Day of the Lord? Who are the 144,000? Here is a version of the article in the Spanish language: ¿Puede comenzar la Gran Tribulación en 2018 o 2019? ¿Es el Tiempo de los Gentiles? You can also see the English language sermon videos: The Great Tribulation from the Mount of Olives and Can the Great Tribulation begin before 2020? A shorter and newer video is: Might the Great Tribulation start in 2019?