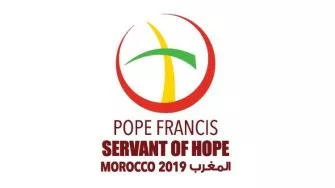 Metaverse logo (Twitter)

The Associated Press reported the following:
Facebook plans to hire 10,000 in Europe to build 'metaverse'

October 18, 2021

Facebook said it plans to hire 10,000 workers in the European Union over the next five years to work on a new computing platform that promises to connect people virtually but could raise concerns about privacy and the social platform gaining more control over people's online lives.

The company said … that those high-skilled workers will help build "the metaverse," a futuristic notion for connecting online that uses augmented and virtual reality.

Facebook executives have been touting the metaverse as the next big thing after the mobile internet, … "As we begin the journey of bringing the metaverse to life, the need for highly specialized engineers is one of Facebook's most pressing priorities," according to the blog post from Nick Clegg, vice president of global affairs, and Javier Olivan, vice president of central products.

Facebook's recruiters are targeting Germany, France, Italy, Spain, Poland, the Netherlands and Ireland for the hiring drive.

The metaverse essentially is a massive virtual world that can be accessed in real time by millions of people using avatars, who can use it to hold virtual meetings or buy virtual land and clothing or other digital assets, often paying with cryptocurrencies.

The social network isn't the only one working on the metaverse, and Facebook acknowledged that no single company will own and operate it. Other players include Fortnite maker Epic Games, which has raised $1 billion from investors to help with its long-term plans for building the metaverse. https://apnews.com/article/technology-business-europe-european-union-0c02c959c0b73b84ce77df9bc557d9b9

FINAL COUNTDOWN: THE MARK OF THE BEAST GLOBAL SYSTEM IS PREPARING TO LAUNCH THE METAVERSE, AND YOU NEED TO HAVE NOTHING TO DO WITH IT

"The metaverse is going to be the biggest revolution in computing platforms the world has seen—bigger than the mobile revolution, bigger than the web revolution," says Marc Whitten, whose title is "senior vice president and general manager of create" at San Francisco-based Unity Software Inc. Unity is building tools and services to enable people to create metaverse content. Other big tech companies are developing​ hardware and software products for the metaverse​, or their own virtual worlds within it, including Nvidia Corp. , Roblox Corp. , Epic Games Inc., Microsoft Corp. and Facebook Inc.

The Antichrist is not yet on the scene, but his global Mark of the Beast System is already well underway, and in fact, quite close to being as much to be completed as you could expect to see without the Beast physically being present. … but allow me to take a moment to warn you about something you need to avoid at all costs – the Metaverse. …

The Internet was made public in 1994, and it ushered in a time of global connection never seen in human history, and in the 27 years since, it has revealed itself to be the Mark of the Beast system, catching the whole world in its web. But as it turns out, this unprecedented leap in technology is only the platform for something really scary if you believe the Bible, and they call it the Metaverse. The Metaverse will be a virtual world where reality will no longer have meaning, a world where fantasy, imagination and demonic spirits all meet to wreak havoc. The past 50 years of video games, avatars, phone apps, movies and television shows have all prepared you for this coming experience. Have nothing to do with it. Don't use augmented reality devices like Microsoft Hololens, don't use virtual reality devices Facebook Oculus, stay away from all of it. viewed 10/18/21 https://www.nowtheendbegins.com/mark-of-beast-system-metaverse-internet-augmented-virtual-reality-microsoft-hololens-facebook-oculus/
There are supposed to be religious connections in the 'metaverse' as the following also shows:
Facebook poised to lead 'First Church of the Metaverse'
A columnist at the Federalist is warning Americans about the "First Church of the Metaverse" that Mark Zuckerberg apparently intends to start online, where "churches, mosques, synagogues and others" can "embed their religious life into its platform."

Commentary writer Joe Allen … explains that – apparently – "ultra-mod spiritual centers will be blessed by mass data extraction, algorithmic polarization, and censorship of theological 'misinformation.' If Facebook's history is any guide, every digital prayer will be scooped up and turned into a data point. Livestreamed preachers who deny the sanctity of LGBT lifestyles will be flagged and punished as 'extremists.' Best of all, smartphone-addicted congregants can donate their last widow's mite with the touch of a virtual button. Sounds like a little slice of heaven, doesn't it?"

It was the New York Times that pointed out that Facebook's "next target" would be "the religious experience."

It explains how the megachurch Hillsong was opening a new outpost in Atlanta and sought advice from Facebook on operating during a pandemic. The pastor, Sam Collier, said there were months of meetings with developers, examining ways to facilitate donations, videos and livestreaming. …

"Together we are discovering what the future of the church could be on Facebook," he told the Times, which then confirmed that Facebook is "cultivating partnerships with a wide range of faith communities."

It wants to draw those "highly engaged" users from religious groups into its labyrinth of software where monetization is a priority.

"The Church of Facebook is just one part of a much broader vision. Three days before the Times article appeared, The Verge published an in-depth interview with founder Mark Zuckerberg about his ambition to 'bring the metaverse to life,'" he said. "The term refers to the evolution of 24/7 screentime into a warped synthesis of physical reality, mixed reality, augmented reality, and virtual reality."

The Metaverse was coined by a novelist in 1992 who wrote how it would be a "decadent virtual realm" in which people to escape from society run by megacorporations.

"Now that the Metaverse is being funded by Silicon Valley oligarchs and Wall Street traders, we're supposed to believe it'll be a fine place to live," Allen warned.

Zuckerberg, in the Verge, explained his vision is an "embodied internet" where "we can work, play, and enjoy a 'sense of presence.'"

He wants Facebook to be viewed as that "metaverse company."

It was another Facebook officer, Sheryl Sandberg, who has lobbied that "faith organizations and social media are a natural fit…" …

Allen said, "Imagine a synagogue where a holographic burning bush recites the Decalogue, or a cathedral where saint icons speak to you directly, or maybe animated deities waving their many arms in Hindu temples. Immersive idolatry is the future of false religion. With 3 billion users worldwide — and zero sense of sacred boundaries — Facebook is poised to lead this spiritual revolution."

It is no longer hyperbole, he said, to say "Technology has become a religion."

The Times pointed out that Facebook already has about three billion adherents, while Christianity is at 2.3 billion, and Islam, 2.8 billion. https://www.wnd.com/2021/08/facebook-poised-lead-first-church-metaverse/
The fact of it opposing those who support biblical morality on sexual matters shows that this interfaith-ecumenical 'church' is opposed to the truth of the word of God. Plus, yes, idolatry, which is also biblically-prohibited is likely to be promoted via the Metaverse or other interfaith-related moves.
Now, it should be pointed out that Metaverse is not primarily being promoted as a religious plan, but its approach to religion is consistent with what we have seen from some in the Vatican, United Nations, and even Hillsong.
Before going further, let it be pointed out that Hillsong has embraced at least ecumenicalism. Notice the following cover of one of its albums: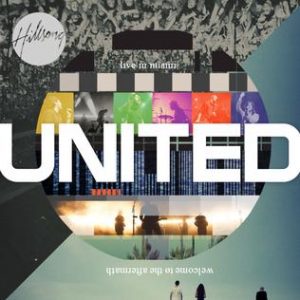 Hillsong album cover (Hillsong)

Furthermore, the Continuing Church of God put out the following sermon on its ContinuingCOG channel related to Hillsong and its agenda:
Musical instruments were mentioned in the Book of Genesis. Music is present all over in the 21st century. How does music affect the mind and body? Is it okay to listen to music? Should lyrics matter? Are there biblical principles to consider related to music? Can Christians listen to secular music? Is harp music always good? Is "Contemporary Christian Music" biblically appropriate? Has money overly influenced the "Christian music industry"? What is the Pentecostal 'latter rain'? What about songs about heaven? Do groups like Hillsong promote the gospel of the kingdom or a false gospel message? Has there been an ongoing attempt to promote an ecumenical message in what has been called "gospel" or "Christian" music? How can you tell a real Christian from a false one? What type of songs did early Christians sing? Did the old Worldwide Church of God fall because of its 1974 hymnal? Are psalms and songs in "The Bible Hymnal" of the Continuing Church of God consistent with the practices of original Christians? Dr. Thiel addresses these and more!
Here is a link to the sermon: Music, Hillsong, and the False Gospel.
Of course, it is not just the ecumenical and interfaith movements that are going forward.
The fact that it is computer technology that will affect personal data AND it is being highly developed in Europe is another concern.
Facebook probably chose Europe for this phase to reduce the risk of various EU proposed rules on Big Tech.
But, from a biblical perspective, Europe is interesting because the Bible shows that it will be able to control buying and selling (cf. Revelation 13:16-18). The most practical way to do that is through some type of computer/digital technology.
The fact that Facebook's Metaverse project will be involved in digital payments suggests that it is possible that at least some of the developed technology will be used by 666 as 666 will be a European based power.
Some items of possibly related interest may include:
Will the Interfaith Movement Lead to Peace or Sudden Destruction? Is the interfaith movement going to lead to lasting peace or is it warned against? A video sermon of related interest is: Will the Interfaith Movement lead to World War III? and a video sermon is also available: Do You Know That Babylon is Forming?
Beliefs of the Original Catholic Church. Did the original "catholic church" have doctrines held by the Continuing Church of God? Did Church of God leaders uses the term "catholic church" to ever describe the church they were part of? Here are links to related sermons: Original Catholic Church of God? , Original Catholic Doctrine: Creed, Liturgy, Baptism, Passover, and What Type of Catholic was Polycarp of Smyrna?, Tradition, Holy Days, Salvation, Dress, & Celibacy, and Early Heresies and Heretics, and Doctrines: 3 Days, Abortion, Ecumenism, Meats, and Tithes, Crosses, Destiny, and more.
The Mark of Antichrist What is the mark of Antichrist? What have various ones claimed? Here is a link to a related sermon What is the 'Mark of Antichrist'?
Mark of the Beast What is the mark of the Beast? Who is the Beast? What have various ones claimed the mark is? What is the 'Mark of the Beast'?Orwell's 1984 by 2024? In 1949, the late George Orwell wrote a disturbing book about a totalitarian government called "nineteen-eighty four." Despite laws that are supposed to protect freedom of speech and religion, we are seeing governments taking steps consistent with those that George Orwell warned against. We are also seeing this in the media, academia, and in private companies like Google, Facebook, and Twitter. With the advent of technology, totalitarianism beyond what Orwell wrote is possible. Does the Bible teach the coming a totalitarian state similar to George Orwell's? What about the Antichrist and 666? Will things get worse? What is the solution? Dr. Thiel answers these questions and more in this video.
Some Doctrines of Antichrist Are there any doctrines taught outside the Churches of God which can be considered as doctrines of antichrist? This article suggests at least three. It also provides information on 666 and the identity of "the false prophet." Plus it shows that several Catholic writers seem to warn about an ecumenical antipope that will support heresy. You can also watch a video titled What Does the Bible teach about the Antichrist?
Two Horned Beast of Revelation and 666 Who is 666? This article explains how the COG views this, and compares this to Ellen White. Here is a link to a prophetic video Six Financial Steps Leading to 666?
Who is the King of the North? Is there one? Do biblical and Roman Catholic prophecies for the Great Monarch point to the same leader? Should he be followed? Who will be the King of the North discussed in Daniel 11? Is a nuclear attack prophesied to happen to the English-speaking peoples of the United States, Great Britain, Canada, Australia, and New Zealand? When do the 1335 days, 1290 days, and 1260 days (the time, times, and half a time) of Daniel 12 begin? When does the Bible show that economic collapse will affect the United States? In the Spanish language check out ¿Quién es el Rey del Norte? Here is a link to a video titled: The Future King of the North.
The Great Monarch: Biblical and Catholic Prophecies Is the 'Great Monarch' of Catholic prophecies endorsed or condemned by the Bible? Two sermons of related interest are also available: Great Monarch: Messiah or False Christ? and Great Monarch in 50+ Beast Prophecies.
Europa, the Beast, and Revelation Where did Europe get its name? What might Europe have to do with the Book of Revelation? What about "the Beast"? Is an emerging European power "the daughter of Babylon"? What is ahead for Europe? Here is a link to a video titled: Can You Prove that the Beast to Come is European?
European Technology and the Beast of Revelation Will the coming European Beast power would use and develop technology that will result in the taking over of the USA and its Anglo-Saxon allies? Is this possible? What does the Bible teach? Here is a related YouTube video: Military Technology and the Beast of Revelation.
When Will the Great Tribulation Begin? 2021, 2022, or 2023? Can the Great Tribulation begin today? What happens before the Great Tribulation in the "beginning of sorrows"? What happens in the Great Tribulation and the Day of the Lord? Is this the time of the Gentiles? When is the earliest that the Great Tribulation can begin? What is the Day of the Lord? Who are the 144,000? Here is a version of the article in the Spanish language: ¿Puede la Gran Tribulación comenzar en el 2020 o 2021? ¿Es el Tiempo de los Gentiles? A related video is: Great Tribulation: 2026 or 2027? Here is a video in the Spanish language: Es El 2021 el año de La Gran Tribulación o el Grande Reseteo Financiero.