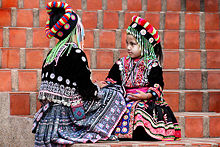 There appears to be good news coming out of Myanmar, a country commonly referred to as Burma:
Burma Eases Censorship of Local Media

Daniel Schearf

August 20, 2012

Burma has announced an end to official censorship of the press after decades of tight government controls. Journalists and advocates welcomed the latest reform, but they also noted challenges to press freedom remain.

The Ministry of Information announced Monday that local media are no longer required to first submit their stories to a censorship board before publication.

The policy change follows decades of official controls on what news was published in Burma and how stories were worded.

Ko Ko, Vice President of the Burma Journalists Association, tells VOA it is a turning point for media in the country. http://www.voanews.com/content/burma-eases-censorship-of-local-media/1491317.html
The Living Church of God, as well as some other groups, have people in Myanmar. It has always been difficult for Christians there, and now it appears that it may possibly be improving.
Back in 2009, the government in Myanmar took steps against home churches (Legacy: Myanmar to Stop Home Churches?), and perhaps this change will mean that more religious freedom will now be allowed?  If so, that should be good news.
Some articles of possibly related interest may include:
What is the Gospel? True religion should be based upon the true gospel. What are some of the different gospels and where did they come from? Do you believe the true or a false gospel?
Persecutions by Church and State This article documents some that have occurred against those associated with the COGs and some prophesied to occur.
Asia in Prophecy What is Ahead for Asia? Who are the "Kings of the East"? What will happen to nearly all the Chinese, Russians, Indians, and others of Asia? China in prophecy, where? Who has the 200,000,000 man army related to Armageddon?