TRANSFORMED FROM TRUTH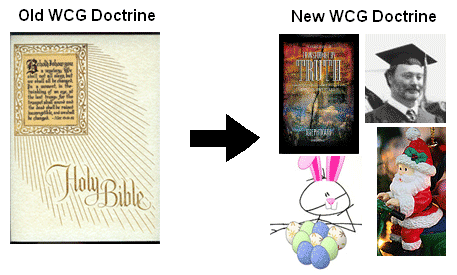 Christianity.ca which describes itself as "A ministry of The Evangelical Fellowship of Canada" posted an article from the Canadian branch of the Worldwide Church of God by Gary Moore titled What is a Real Christian? (Gary Moore is the national director of the Worldwide Church of God Canada.). 
The answer from Gary Moore was:
A Christian is any person who trusts in Jesus Christ (see Romans 10:9-13)…Placing our trust in Jesus Christ is what defines a Christian.

It is as simple – and as profound – as that!
The above article, however, was highly incomplete as the Bible teaches:
Repent, and let every one of you be baptized in the name of Jesus Christ for the remission of sins; and you shall receive the gift of the Holy Spirit (Acts 2:38).

Now if anyone does not have the Spirit of Christ, he is not His (Romans 8:9).

He who says he abides in Him ought himself also to walk just as He walked (1 John 2:6).

Here is the patience of the saints; here are those who keep the commandments of God and the faith of Jesus (Revelation 14:12).
Simply professing trust in Jesus is not what makes one a Christian.  It is deeper than that.  But that article by Gary Moore is also similar to something that J. Tkach recently wrote (see WCG's J. Tkach and "Just As You Are")–both are a bit hollow. 
These people once claimed to understand, but now seem to have been transformed from the truths Jesus and others taught in the Bible.
An article of possibly related interest may include Hope of Salvation: How the Living Church of God differ from most Protestants.