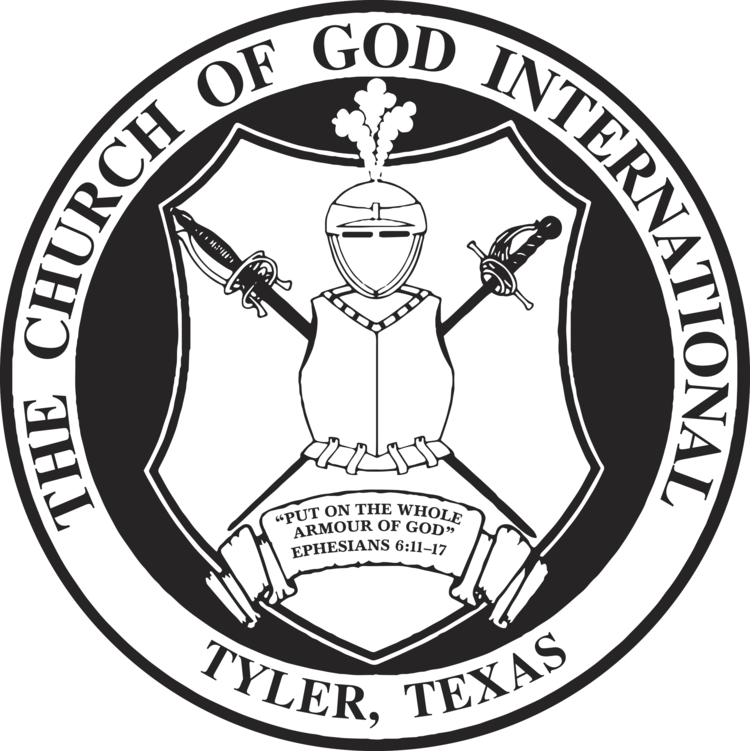 Church of God International (CGI) put out the following:
"In response to the increasing concerns surrounding the coronavirus, the Executive Committee for the Church of God International is recommending that our churches and fellowship groups consider cancelling meetings and church services for the immediate near future. This action is being taken out of concern for the potential associated with the spread of this highly contagious disease. Individual congregations are certainly able to decide what's best for their members and are advised to do so with the consideration shared from the home office.
Church of God International (CGI) meeting in Medina, Ohio announced the following:
PECIAL ANNOUNCEMENT 

March 12, 2020 

Hello Brethren,  Hope everyone is doing well under this "surreal condition" we find ourselves dealing  with concerning the Coronavirus Pandemic, as per the World Health Organization (WHO) recent  announcement. As many of you know, the WHO announced the Covid #19 virus is now an official Pandemic, simply meaning: it has spread over large areas of geography and has exceeded the scope of a localized disease infection. In the case of this specific Coronavirus, Covid #19, it is now a global threat.


Admittedly though, there are a lot of questions surrounding the outbreak of this infection and suspicions of just what it's origin is, how it works within our cells, how it actually spreads from person to person, and how long can it remain contagious on an open surface––it doesn't dismiss this fact: it is a contagion that is apparently hyper-contagious and can be dangerous to our elderly, and those among us who are medicated, or experiencing compromised immune systems, due to treatments they may be currently undertaking, or diabetes, or other types of illnesses.


With this in mind, as your Pastor in the spirit of Pro. 22:3 & 27:12, I thought it wise to implement some suggestions to hopefully guide us through these present circumstances for now. So, based on the current  information we have about this virus and though it's mortality rate is low––less than 2%––but, does indeed, jeopardize those elderly and those suffering from certain illnesses among us, I'd like to  suggest taking the following precautionary measures. 


Temporarily: we will be canceling all scheduled potlucks and eliminating any foods and/or snacks that would cause people to handle the food (i.e. chips, pretzels, cookies, etc.). So, please: do not bring any foods that would require any handling, or touching by individuals outside yourself. We will still supply coffee, tea, bottled water, but no food. If you should happen to need a snack during your attendance, we suggest you bring your own food, prepared by you at home for your own consumption. If you are in anyway infected with a cold, or other symptoms that may cause "risk" to our elderly, or those with challenged immune systems, it would be greatly appreciated if you would extend the congregation the courtesy of staying home and viewing the service via the Webcast. In this hypersensitive time with some  among us that cannot risk contracting an illness, it is the considerate thing to do.


The church building will be cleaned and wiped down for services every Sabbath for now, with a good  supply of soap for washing your hands as frequently as you'd like, in the restrooms. It is our hope that when considering the present situation, if some would prefer not to shake hands or hug, then we would ask you to honor that preference and not take it personal. It's all just a precautionary step as a courtesy to each other during these uncertain times.

I intend after services this Sabbath to have a congregatinal meeting to discuss any additional precautions that might be suggested and ideas that you may have to secure our environment for public assembly, along with any contingency plans for future Sabbath services, should a government quarantine be deployed. It's the ministry's hope to provide a safe condition for all of us while meeting together. The ministry welcomes your concerns, suggestions, and ideas. I look forward to your thoughts after services.
In Christ's Service,

Bill Watson
Yesterday, UCG has decided that COVID-19 is important enough to stop services around the world (seeUCG is suspending Sabbath services in the United States and abroad for at least the next two weekends).