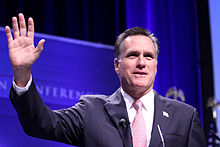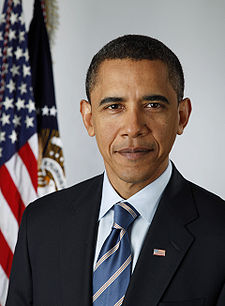 Tomorrow is the US presidential election.  If Christians are not supposed to vote, what should we do about leaders?
Pray for them!
Notice what Paul wrote:
Therefore I exhort first of all that supplications, prayers, intercessions, and giving of thanks be made for all men, for kings and all who are in authority, that we may lead a quiet and peaceable life in all godliness and reverence. For this is good and acceptable in the sight of God our Savior (1 Tim 2:1-3).
Notice that we are to pray for worldly leaders and those that have authority over us so that we may lead a quiet and peaceful life.
We also are to pray:
14 The will of the Lord be done (Acts 21:14).
Similarly,  Jesus taught:
7 And when you pray, do not use vain repetitions as the heathen do. For they think that they will be heard for their many words. 8 Therefore do not be like them. For your Father knows the things you have need of before you ask Him. 9 In this manner, therefore, pray:

Our Father in heaven, Hallowed be Your name. 10 Your kingdom come. Your will be done
On earth as it is in heaven (Matthew 6:7-10).
And that, I believe, should be the type of prayer that Christians have about elections.  Followers of the true God are also told to:
5 Trust in the LORD with all your heart,
And lean not on your own understanding;
6 In all your ways acknowledge Him,
And He shall direct your paths.

7 Do not be wise in your own eyes;
Fear the LORD and depart from evil (Proverbs 3:5-7).
Both candidates have promoted various forms of evil, and as I wrote before Voting for the Lesser of Two Evils is Still not Good (for specific details by candidate, please see the article Romney and Obama on 'Social Issues').
Many people, however, apparently are not satisfied with the biblical admonitions to trust God to chose political leaders.  This is not new (1 Samuel 8:6-7).
And while I can certainly understand that people often feel that they should do more, people often forget that God inspired Jeremiah to write:
O LORD, I know the way of man is not in himself; It is not in man who walks to direct his own steps (Jeremiah 10:23).
Also notice what Hosea was inspired to write:
Observe mercy and justice, And wait on your God continually (Hosea 12:6).
Some of those that vote seem to forget what God said:
"For My thoughts are not your thoughts, Nor are your ways My ways," says the LORD. "For as the heavens are higher than the earth, So are My ways higher than your ways, And My thoughts than your thoughts…"(Isaiah 55:8-9).

'This decision is by the decree of the watchers, And the sentence by the word of the holy ones, In order that the living may know That the Most High rules in the kingdom of men, Gives it to whomever He will, And sets over it the lowest of men.' (Daniel 4:17).
It may be of interest to point out that Jesus suggested that people would take matters in their own hands thinking that they are doing God a service (John 16:2).  And while this referred to killing, the principle is still that one should not violate what God instructs and justify it by thinking that God wants one to.
Those that are physically able may also wish to fast, an action that goes along with praying (cf. Matthew 6:16-18).
No matter who wins, I believe they will lead a nation in decline and will almost certainly increase the rate of ultimate decline of the Anglo-American powers.   The USA needs true repentance and neither candidate has really called for that.  God can decide who, when, and why we should get particular leaders.
Since we are getting closer to the time of the end, I believe that tomorrow's winner (even if it is not clear tomorrow) will help fulfill the following:
12 As for My people, children are their oppressors, And women rule over them. O My people! Those who lead you cause you to err, And destroy the way of your paths." (Isaiah 3:12)

16 For the leaders of this people cause them to err, And those who are led by them are destroyed (Isaiah 9:16).
But irrespective of that, Jesus did not vote while He was on this earth.  Neither will I.  I am not endorsing Barack Obama.  I am not endorsing Mitt Romney.
Those truly concerned about this election should pray (and, if safely possible, fast) for "The will of the Lord be done" (Acts 21:14).  Since the USA affects much of the world, those in other countries may wish to do so as well.
Some articles of possibly related interest may include:
Should a Christian Vote? This article gives some of the Biblical rationale on this subject. Would Jesus vote for president/prime minister? Is voting in the Bible? This is a subject Christians need to understand.
What Do You Mean — Repentance? Do you know what repentance is? Have you truly repented? Repented of what? Herbert W. Armstrong wrote this as a booklet on this important subject.
Are You Saved? Do You Love Jesus? What is a True Christian? What is the Gospel? Evangelist Richard Ames answers those important questions.
True vs. False Conversion Are you really converted or willing to be? What is true conversion? What is false conversion? What are the dangers of false conversion? Evangelist Roderick Meredith provides information on those important questions.
Some Dissimilarities Between The Church of Jesus Christ of Latter Day Saints and the Genuine Church of God The genuine Church of God is not related to the Mormons and this article explains some differences and a couple of similarities. It also discusses a prophecy that some suspect could be fulfilled by Mitt Romney.
Barack Obama, Prophecy, and the Destruction of the United States This is a 160 page book for people truly interested in prophecies related to Barack Obama and the United States, including learning about many that have already been fulfilled (which the book documents in detail) and those that will be fulfilled in the future. It also has a chapter about Mitt Romney. This book is available to order at www.barackobamaprophecy.com. The physical book can also be purchased at Amazon from the following link: Barack Obama, Prophecy, and the Destruction of the United States: Is Barack Obama Fulfilling Biblical, Islamic, Catholic, Kenyan, and other America-Related Prophecies? What About Mitt Romney?
Barack Obama, Prophecy, and the Destruction of the United States–Amazon Kindle edition. This electronic version is available for only US$2.99. And you do not need an actual Kindle device to read it. Why? Amazon will allow you to download it to almost any device: Please click HERE to download one of Amazon's Free Reader Apps. After you go to for your free Kindle reader and then go to Barack Obama, Prophecy, and the Destruction of the United States–Amazon Kindle edition.)