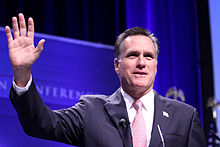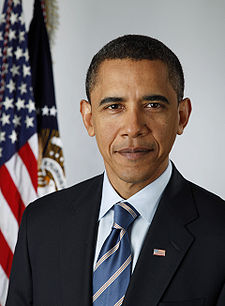 Read an email newsletter a few minutes ago that contained the following :
When confronted with the false dilemma of the democratic political process, many individuals settle for the "less of two evils" as a kind of compromise. But one suspects (or hopes) they do so with a certain degree of moral discomfort. Ask a disciple of the Elephant Party, for example, if he agrees with the murderous drone attacks this moment underway in Pakistan and you will likely offend a delicate delusion of "Democrats for Peace." Similarly, press any Donkey Party advocate on the issue of economic freedom and watch them squirm under close scrutiny of their own candidate's position vis-à-vis the IRS, the Federal Reserve, the indigestible, 75,000- page tax code, etc., etc., etc….

Contrary to the popular snipe that "only those who vote have the right to complain," common sense leads us to quite the opposite conclusion. It is only those who have not aggressed against others who have the right to complain when they are aggressed against. Those who, to invert a phrase, "feed the mouth that bites them," may stand firmly, but do so on shaky ground.

A vote for either evil is nonetheless a vote for evil. (Daily Reckoning, October 19, 2012)
I have documented some other evils that both major USA presidential candidates espouse previously (see Romney and Obama on 'Social Issues').  It is interesting to see a secular, non-COG source, come to similar conclusions regarding the 'democratic system' and this US presidential election.
Of course, many professing Christians believe that they need to vote even though that concept is not endorsed in the Bible.  But notice two concepts that are:
20 Woe to those who call evil good, and good evil (Isaiah 5:20).

2 You shall not follow a crowd to do evil (Exodus 23:2)
The "lesser of two evils" is still not good.
Those who believe that it is their "Christian duty" to vote (even though that "duty" is not specified in the Bible), seem to have overlooked some prophecies related to political leaders in the end times:
12 As for My people, children are their oppressors, And women rule over them. O My people! Those who lead you cause you to err, And destroy the way of your paths." (Isaiah 3:12)

16 For the leaders of this people cause them to err, And those who are led by them are destroyed (Isaiah 9:16).
End time leaders are expected to cause problems and lead society into error as the Prophet Isaiah was inspired to write–sadly this has been happening more and more in the USA, etc.

While it is true, that like the King of Ninevah (Jonah 3:5-6), political leaders could call for national repentance after enough people begin a fast, the reality is that this simply is not something that many of them ever seriously consider, let alone do. It seems that this will not happen (unless perhaps after the prophesied destruction).
Neither the current US President nor Candidate Romney has called for national repentance and, even if either did, it is not likely that they would call for repentance for Americans to go to the faith of the original Church of God of the New Testament.
But personal repentance still remains an option–and all should decide that is the direction now to go.  As far as secular leaders go, true Christians follow the Apostle Paul's admonition and pray for them 1 Timothy 2:1-3).
Some articles of possibly related interest may include:
Should a Christian Vote? This article gives some of the Biblical rationale on this subject. Would Jesus vote for president/prime minister? Is voting in the Bible? This is a subject Christians need to understand.
What Do You Mean — Repentance? Do you know what repentance is? Have you truly repented? Repented of what? Herbert W. Armstrong wrote this as a booklet on this important subject.
Are You Saved? Do You Love Jesus? What is a True Christian? What is the Gospel? Evangelist Richard Ames answers those important questions.
True vs. False Conversion Are you really converted or willing to be? What is true conversion? What is false conversion? What are the dangers of false conversion? Evangelist Roderick Meredith provides information on those important questions.
Some Dissimilarities Between The Church of Jesus Christ of Latter Day Saints and the Genuine Church of God The genuine Church of God is not related to the Mormons and this article explains some differences and a couple of similarities.  It also discusses a prophecy that some suspect could be fulfilled by Mitt Romney.
Barack Obama, Prophecy, and the Destruction of the United States This is a 160 page book for people truly interested in prophecies related to Barack Obama and the United States, including learning about many that have already been fulfilled (which the book documents in detail) and those that will be fulfilled in the future. It also has a chapter about Mitt Romney. This book is available to order at www.barackobamaprophecy.com. The physical book can also be purchased at Amazon from the following link: Barack Obama, Prophecy, and the Destruction of the United States: Is Barack Obama Fulfilling Biblical, Islamic, Catholic, Kenyan, and other America-Related Prophecies? What About Mitt Romney?
Barack Obama, Prophecy, and the Destruction of the United States–Amazon Kindle edition. This electronic version is available for only US$2.99. And you do not need an actual Kindle device to read it. Why? Amazon will allow you to download it to almost any device: Please click HERE to download one of Amazon's Free Reader Apps. After you go to for your free Kindle reader and then go to Barack Obama, Prophecy, and the Destruction of the United States–Amazon Kindle edition.)