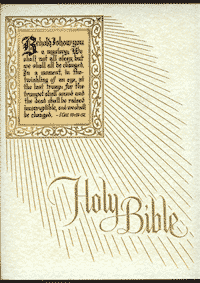 The Church of God, a Worldwide Association (COGWA) announced that its new school (which will began in August 2012) called Foundation Institute, Center for Biblical Education. is now going to be available online on November 14, 2012.  Here is some of what Church Of God Perspective's John Carmack reported an email today from COGWA  it said about it:
Earlier this year the Church of God, a Worldwide Association, created Foundation Institute to provide a nine-month, on-site education program designed to give students a thorough knowledge of the Bible and the Fundamental Beliefs of the Church, and to teach them how to practically apply Scripture to the challenges of daily life in order to live righteously and develop godly character. We are now very pleased and excited to introduce FI Online, an extension program of Foundation Institute via the Internet. Beginning Wednesday night, Nov. 14, 2012, you will be able to participate in weekly online webinars featuring selected prerecorded classes from Foundation Institute…
The first FI Online series will be an in-depth study of the New Testament Gospels of Matthew, Mark, Luke and John. These are the recorded classes that Richard Thompson, director of Adult Education for the Church, has been giving this year to the Foundation Institute students…Submitted by Clyde Kilough
This is not unexpected as groups like the Living Church of God (through Living University) offer classes online as well.
There are many advantages to offering online classes, especially when trying to reach people around the world.