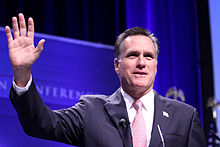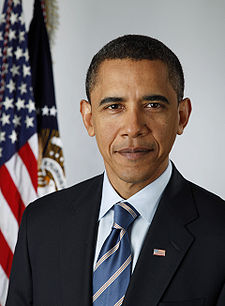 Colin Powell's endorsement of US President Barack Obama is in the news:
By Susan Heavey

WASHINGTON | Thu Oct 25, 2012 9:38am EDT

(Reuters) – Former U.S. Secretary of State Colin Powell on Thursday endorsed Barack Obama's bid for re-election, citing the Democratic president's efforts to wind down the war in Afghanistan and tackle terrorism.

"I think we ought to keep on the track that we are on," the Republican, who also backed Obama in 2008, told "CBS This Morning," adding, "I voted for him in 2008 and I plan to stick with him in 2012."  http://www.reuters.com/article/2012/10/25/us-usa-campaign-powell-idUSBRE89O0RY20121025
Probably the most famous Protestant evangelist in the USA, along with his son Franklin, basically endorsed Republican presidential candidate Mitt Romney:
October 21, 2012|By Robin Abcarian

COLUMBUS, Ohio — In the heart of one of the nation's most contested states, newspaper readers awoke Sunday to a full-page plea from America's most famous evangelist to vote for Republican presidential candidate Mitt Romney. Sort of.

The full-page ad in the Columbus Dispatch featured a black-and-white photo of the Rev. Billy Graham, with a brief text burned into the dark background in white letters over Graham's signature.

"On Nov. 6, the day before my 94th birthday," read Graham's message, "our nation will hold one of the most critical elections in my lifetime. We are at a crossroads and there are profound moral issues at stake. I strongly urge you to vote for candidates who support the biblical definition of marriage between a man and a woman, protect the sanctity of life and defend our religious freedoms. The Bible speaks clearly on these crucial issues. Please join me in praying for America, that we will turn our hearts back toward God."

It was as close to an endorsement of Romney as Graham could get without explicitly saying so…In September,  Franklin Graham had published an essay in USA Today that heartily endorsed Romney.  http://articles.latimes.com/2012/oct/21/news/la-billy-graham-takes-ohio-newspaper-ad-backing-romney-20121021
Of course, since many Protestants consider that the church that Mitt Romney is an elder in is a cult, this has caused some concerns.  The Grahams' website removed references to the Mormons being a cult, and are receiving some flack for that:
10/25/12

(RNS) The Rev. Samuel Wynn admired Billy Graham and his evangelistic association for decades, joining its spiritual crusades and urging fellow Christians to do the same. But no more.

"I will never again support anything by the Billy Graham Evangelistic Association," said Wynn, the superintendent of a United Methodist Church district in Fayetteville, N.C.

The source of Wynn's ire: The BGEA's recent removal of language on its website calling Mormonism a "cult."

The scrubbing followed GOP presidential nominee Mitt Romney's pilgrimage to Billy Graham's mountaintop home in Montreat, N.C. After the Oct. 11 meeting, Graham pledged to "do all I can to help" Romney, according to a campaign aide…"My question to Billy Graham is, What's more important for the kingdom of God: politics or the message of Jesus Christ?" said Wynn.  http://www.huffingtonpost.com/2012/10/25/billy-graham-website-mormon-cult-removed-backlash_n_2012209.html
Without discussing if either major USA presidential candidate's religion is a cult (I do not support the apparent religions of either candidate), I have documented some other evils that both major USA presidential candidates espouse previously (see Romney and Obama on 'Social Issues') and have reminded people that Voting for the Lesser of Two Evils is Still not Good.
Like Jesus taught, I pray for God's kingdom to come and His will to be done (cf. Matthew 6:10).  I do not believe that if Jesus were walking on earth in the flesh in 2012 He would endorse either presidential candidate.  Both candidates, in my view, have taken positions that are often too far from the Bible in terms of morality.
What would Jesus do?
Jesus, in my view, would do basically the same as He did when He was on the earth.  He would proclaim repentance and the good news of the kingdom of God:
17… Jesus began to preach and to say, "Repent, for the kingdom of heaven is at hand." (Matthew 4:17)
14…Jesus came to Galilee, preaching the gospel of the kingdom of God, 15 and saying, "The time is fulfilled, and the kingdom of God is at hand. Repent, and believe in the gospel." (Mark 1:14-15)
42…And the crowd sought Him and came to Him, and tried to keep Him from leaving them; 43 but He said to them, "I must preach the kingdom of God to the other cities also, because for this purpose I have been sent." (Luke 4:42-43)
14 And this gospel of the kingdom will be preached in all the world as a witness to all the nations, and then the end will come.  (Matthew 24:14)
19 As many as I love, I rebuke and chasten. Therefore be zealous and repent. (Revelation 3:19)
Neither the current US President nor Candidate Romney has called for national (nor truly personal) repentance and, even if either did, it is not likely that they would call for repentance for Americans to go to the faith of the original Church of God of the New Testament.
But personal repentance still remains an option–and all should decide that is the direction now to go. As far as secular leaders go, true Christians follow the Apostle Paul's admonition and pray for them 1 Timothy 2:1-3).
Some articles of possibly related interest may include:
Should a Christian Vote? This article gives some of the Biblical rationale on this subject. Would Jesus vote for president/prime minister? Is voting in the Bible? This is a subject Christians need to understand.
What Do You Mean — Repentance? Do you know what repentance is? Have you truly repented? Repented of what? Herbert W. Armstrong wrote this as a booklet on this important subject.
Are You Saved? Do You Love Jesus? What is a True Christian? What is the Gospel? Evangelist Richard Ames answers those important questions.
True vs. False Conversion Are you really converted or willing to be? What is true conversion? What is false conversion? What are the dangers of false conversion? Evangelist Roderick Meredith provides information on those important questions.
Some Dissimilarities Between The Church of Jesus Christ of Latter Day Saints and the Genuine Church of God The genuine Church of God is not related to the Mormons and this article explains some differences and a couple of similarities. It also discusses a prophecy that some suspect could be fulfilled by Mitt Romney.
Barack Obama, Prophecy, and the Destruction of the United States This is a 160 page book for people truly interested in prophecies related to Barack Obama and the United States, including learning about many that have already been fulfilled (which the book documents in detail) and those that will be fulfilled in the future. It also has a chapter about Mitt Romney. This book is available to order at www.barackobamaprophecy.com. The physical book can also be purchased at Amazon from the following link: Barack Obama, Prophecy, and the Destruction of the United States: Is Barack Obama Fulfilling Biblical, Islamic, Catholic, Kenyan, and other America-Related Prophecies? What About Mitt Romney?
Barack Obama, Prophecy, and the Destruction of the United States–Amazon Kindle edition. This electronic version is available for only US$2.99. And you do not need an actual Kindle device to read it. Why? Amazon will allow you to download it to almost any device: Please click HERE to download one of Amazon's Free Reader Apps. After you go to for your free Kindle reader and then go to Barack Obama, Prophecy, and the Destruction of the United States–Amazon Kindle edition.)